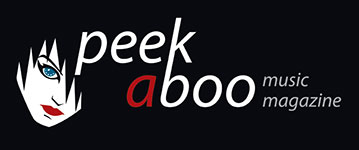 like this concert review
---
SAVAGES
Review of the concert at the Botanique in Brussels on May 13th 2013
Concert
Post Punk
[90/100]

14/05/2013, Philippe BLACKMARQUIS
---
When a very good new band appears on the scene and has immediate success, people usually ask themselves: "hype or not hype?" After seeing Savages play live at the Botanique in Brussels, my opinion is that this band is no hype at all and will have a great career. Formed in October 2011 by guitarist Gemma Thompson and singer Jehnny Beth, Savages have already released one album, two singles and one live EP and have received outstanding critics from the press and from the public in general. The band is named after the societal regression described in Lord of the Flies and other apocalyptic fiction read by Thompson while growing up. Jehnny Beth, real name Camille Berthomier, is French but has been living in London for 8 years. She and her partner, Johnny Hostile (Nicolas Congé), previously had a band called John and Jehn and they created the label 'Pop Noire', which released the new Savages album but also the widely acclaimed first album of the French act Lescop.

Coincidence: Savages were playing at the Botanique only 4 days after Lescop. We were all eager to find out whether their very energetic, postpunk music would have the same impact on stage as on the album. The supporting act was Johnny Hostile, who beside being a brilliant producer and label manager, is also a good singer and musician. Alone on the stage, with his guitars and computers, he played a very minimal, hypnotic psycho-wave music which reminded me of Suicide and Alan Vega, especially in the vocals. Tall, with a sepulchral face and wearing a leather jacket, he had a fascinating presence, standing in the (nearly) complete darkness. For one song, Gemma Thompson joined him on stage and for another song, it was a great surprise to see Jehnny come on the stage and sing a song face to face with her man, a very humorous song talking about "pricks"... Can't wait for the Johnny Hostile album, which will be released later this year. Watch Johnny and Jehnny perform "Pricks":
After a short pause, Savages took the stage and delivered a very convincing concert, full of raw energy but also pretty well controlled, with a perfect sound and an amazing light show. Beside Jehn and Gemma, which we already mentioned, this all-girls band includes Ayse Hassan on bass and Fay Milton on drums. They are all dressed in black or black & white and both Jehn and Gemma look a little bit like boys with their short hair and their trousers, but as Jehn told me afterwards in the interview, it is not a gay statement or anything, it's just because it's more convenient, more comfortable. And rest assured, those girls can rock! The sound is strong but clear, dominated by Gemma Thompson's Fender guitar, which can be shrieking and noisy, but at times also delicate and precise. The bass and the drums are simply stunning, tribal and deep. But the main focus of the band lies of course on Beth, with her strong presence, her big brown eyes, her frantic movements and, most of all, her voice. A very special voice, a sort of combination between Patti Smith (one of her heroins) and Siouxsie, sometimes also Nina Hagen and Lene Lovitch. But all this with her own, unique style.

The first part of the concert was very punchy, even violent, with songs like "City's Full" and "I Am Here". At the end of "I Am Here", Jehn achieved very high notes with perfect mastery: impressive! In "She Will", we noted the influence of The Edge on Gemma's riff's and the whole song had a sort of U2 feeling, a bit martial.
Then, Savages played a new, unreleased song, introduced by Jehn as "a song about the fuckers. Maybe there is a fucker next to you right now." (laughs)... The song is very repetitive and builds up progressively to end in a psyche, noisy wall of sound à la A Place To Bury Strangers.


In the second part of the concert, Savages showed that they can go further than postpunk. All four musicians have a wide musical culture and a song like "No Face" evokes the Stooges while "Strife" has typical Black Sabbath riff's and black metal overtones. Then, they played "Waiting For A Sign", a slow, heartbreaking song in which Jehn's tremolo made me think of David Surkamp from Pavlov's Dog and which ended in a magnificent duo between the howling guitar noises and a snare drum exploding with reverb. Then it was "Flying To Berlin", a song whose structure is reminiscent of Echo And The Bunnymen, from the period of "Heaven Up Here". Here, Jehn's voice is very sensual, whispering "not yet high..."...

The last part of the concert marked a return to sheer energy, with "Give Me A Gun", from the band's live EP, followed by "Another War" and the very weird "Hit Me", a short, very violent song (evoking NIN's "Pigs"), which is not an ode to masochism but a clear criticsm of domestic violence. The set ended with probably the two best songs of the band, "Shut Up" and "Husbands", two masterpieces of pure postpunk, in which you also hear something of the late Rowland S. Howard, another huge influence for the band, as confirmed later by Jehn.

Overall, it was a fantastic concert! Of course, Savages are not reinventing the (postpunk) wheel, but by combining all their (great) influences, they end up with a truly original sound, delivered with amazing craftsmanship. What distinguishes them from a 'hype band' is this craftsmanship but also the fact that they compose real powerful songs, with great lyrics, nice melodies and elaborated structures. And their success does not come from publicity or marketing, but, as Jehn said "from genuine word of mouth, because people really love what we do". Moreover, they bear the typical punk violence but transcend it with female sensuality and physical magnetism. They have probably already delivered one of the best albums and one of the best concerts of 2013!

After the concert, I had the opportunity to interview Jehnny Beth.

Setlist:
City's Full
I am Here
She Will
Fuckers
No Face
Strife
Waiting For A Sign
Flying To Berlin
Give Me A Gun
Another War
Hit Me
Shut Up
Husbands

savagesband.com/

Thank you to Les Nuits Botaniques for the accreditation and the flawless organization.
Check the pictures by Xavier Marquis, published with kind permission of Indiestyle.be.
Philippe BLACKMARQUIS
14/05/2013
---