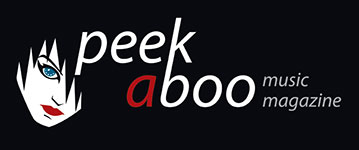 like this cd review
---
SCARLET SOHO
Hit the Floor - Favorites and rarities
Music
•
CD
Dark Pop
•
Electro Pop
•
Future Pop
•
Futurepop
•
Minimal
•
New wave
•
Synth Pop / Electro Pop
•
Synthpop
[90/100]

A Different Drum
26/10/2013, Filip VAN MUYLEM
---
'Analogue Dialogue (Kill the Beat)' is from the start a great song, popping up, jumping up and down and getting a very positive vibe. I sense the same vibe as when I listen to Surgyn and maybe they have to do something together? A while ago I would have to called the genre for this one Euro pop, but as for today I'm not sure if it fit's. It's for sure very poppy and danceable. There is for sure some retro sound in it (even a slight case of Giorgio Moroder).
'Modern Radio' is a typical 80's song, very low profile synths and drums and even the voice's sound as (Spandau Ballet) if it were still the 80's. Its o so electro/poppy. It's a great dance floor hit for me! Already after 2 songs I demand a real cd from this band on my desk, but that won't happen, grrr.
'Programmed to Perfection' gets a bit more of guitars, but still floats in an 80's dream sound and sounds great.
'Is growing up the best thing we can do' is for sure a nice title and a great track. Love the lyrics and love the beats. I sense some Gary Numan influence in it, mixed with The Human League. Very poppy and perfectly fitting for the dance floor!
'Speak your mind' shines as star, sounds very happy and with a nice retro vibe. Start spinning and dancing! Love the well worked out sound and the energy!
'We must destroy' gets more guitars and somehow a sound that recalls Gang of Four (a great band). Loove it!
'This Nausea' is a bit strange for a song, as title. It gets the same treatment as the previous song, it's just more into pop and fun! Love the chorus and the mix of all the voices. Synths and drums are great! So strange to hear the title been screaming out as if it was the best thing that can happen to you.
'Disconnected' sounds as great as the previous one and here I don't feel bad about the title, same about 'Satellites'.
'Fibre Optic' gets more into the Gang of Four sound, is a bit slower and is for me something really different from the other songs. Maybe the guitar sound makes me jump to this conclusion (this one is more into The Mission too).
'No reception' has a nice computer voice in the first seconds and jumps into some electro versus heavy metal guitars. The voice sounds more into harsh, here some aggressivity gets the upper hand.
'No Encore' has a nice bass player and sounds very different from the other songs (more guitar minded and gets a higher drive). Love the song & it's great to hear something different from the rest. Still the Gang of Four sound can be a nice influence.
'Pedal to the metal' (Kosheen remix) is from the start very weird. Never guessed I would review a Kosheen remix. The sound is warmer and more worked out than all the rest, but with the title you expect something else but an electro poppy song. The Human league must have been a big influence? Still, it's a great remix and totally not expected on this one! I hope a lot of radio stations play this one and maybe a lot of DJ's too?
What you need' (Psyche remix) gets a nice piano intro and turns into a warm 80's and poppy melody. Love the voice on this one, almost sounds like Mesh or Depeche Mode! I think this remix will get a lot of likes and I hope a lot of people will buy it as I love it too. It also has a nice human touch, a very sensitive one, and melancholic! I feel even some J-M Jarre influence, lolz. After a while I trapped my self whilst singing along, is that bad, doctor? No, it's just a jewel of a song and very catchy!
'Lights out London (live at Montreux '07) takes you on stage. It's a well driven beat song, up-tempo. The voice is still great. I sense some S.P.O.C.K. fever in it. So, if you are still not sure about this band, I hope that this one live song will get you and haunt you.
I honestly didn't know this band and now I want a physical cd from these guys, doesn't that say enough about my appreciation for this band? Welldone folks!
'Hit The Floor - Favorites and Rarities' CD available to pre-order
Scarlet Soho (shop) (£15.99 in UK and Europe - includes 16 page visual history, not inc P+P)
A Different Drum (shop) ($14 in US and $17 overseas - includes shipping)
More info:
official Scarlet Soho website and Scarlet Soho facebook page
Click here for the interview
Facebook Event:
31.01.2015 Scarlet Soho + Depeche Mode Party @ Kavka - Antwerp - B
Tickets & info:
www.bodybeats.be
Filip VAN MUYLEM
26/10/2013
---