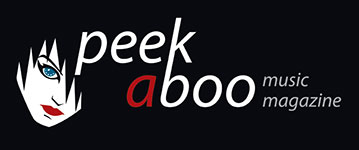 like this digital review
---
SCARLET SOHO
Two Steps From Heartache EP
Music
•
Digital
Dark Pop
•
Electro Pop
•
New wave
03/09/2014, Filip VAN MUYLEM
---
Have you already watched that nice video? You know, the one in where you're falling in love with that catchy and very poppy sound? Well, I did!
This one is new wave in the best tradition with a big smile. Didn't you just start dancing or bouncing around with a happy face? Another thing that is very clear is that this one might even cure you from a heartache!
Despite its lyrics, it feels a bit like what Silke Bischoff did in the past: sing about sad things whilst spreading a ray of light with their music (and that is something that only the very best can realize).
Two steps from Heartache' is double layered: music versus lyrics! The same can be said from Professionals, however with a more dramatic feel. PTTM in the extended Kosheen 12" inch Mix is worth a try too: very catchy and really retro (even a bit like Heaven 17).
I already noticed how nice mixes from the Kosheen's mastermind are with the previous album and now it just got reconfirmed! James Yuill gives us a nice remix of the title track and adds some digital changes to the vocals.
Can't wait to see them on stage!
A live recording (Weimar 2012) from the fan-favourite 'Analogue Dialogue (kill the beat)' will appear on the physical copy of the EP.
Already available to pre-order from the official website www.scarletsoho.com
Click here for the interview
Filip VAN MUYLEM
03/09/2014
---