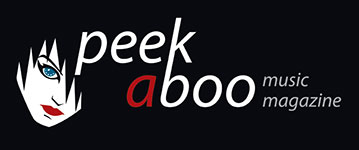 like this cd review
---
SCATTER FACTORY
Scatter Factory
Music
•
CD
Ambient
•
Electronics
[73/100]

Self-released
10/12/2016, Didier BECU
---
Will Foster's biography, the man behind Scatter Factory, is quite impressive. In the 90s he was involved in Delicatessen (the indie band that released the highly underrated There's no Confusing Some People) and Loger (then a super band because it featured Danny Goffey of Supergrass). Afterwards, he was the keyboard player and guitarist of Heather Nova, The Fratelis and The Tears (the band of Brett Anderson). The latter is highly impressed with Will's solo work and recently described his music as beautiful stuff. Simple words, but when the frontman of Suede says something like that, it makes impact!
However, Scatter Factory has little to do with indie, more with ambient and experimental electronics. If you have to say something negative about this CD (with a cover that is designed by James Marsh, who previously did beautiful work for Talk Talk), then it must be the fact that it contains too many styles. Not homogeneous, although it depends on how you look at things. For some this will sound varied, others will say it is too varied. Fact is, that it is always quality music.
You hear field recordings (on Not There Yet And It's Getting Dark it seems like you hear someone walking with a panting dog), cosmic krautrock (the opener Catatonic Voyage), experimental neoclassical with influences of Harold Budd (Shattered), traditional ambient (Sheepish Hello) or just danceable electronic (the single Out the Blocks).
Beautiful? Do you really think we would disagree with Brett Anderson?
Didier BECU
10/12/2016
---
De biografie van Will Foster, de man achter Scatter Factory, is op zijn minst imposant. In de jaren 90 was hij betrokken bij Delicatessen (de indieband die de zeer ondergewaardeerde There's no Confusing Some People uitbracht) en Loger (toen nog een superband omdat Danny Goffey van Supergrass erbij was). Nadien was hij keyboardspeler en gitarist bij Heather Nova, The Fratelis en The Tears (de band met Brett Anderson). Die laatste is naar verluidt sterk onder de indruk van Wills solowerk en omschreef zijn muziek onlangs als beautiful stuff. Eenvoudige woorden, maar als de frontman van Suede zoiets zegt, heeft dat toch nog altijd impact!
Nochtans heeft Scatter Factory weinig met indie te maken, eerder met ambient en experimentele elektronica. Als er iets negatiefs te zeggen valt over deze cd (met een hoes die is ontwerpen door James Marsh, die eerder mooi werk voor Talk Talk leverde), dan is het gewoon dat hij net iets te veel stijlen heeft. Niet echt een homogeen werk dus, hoewel het afhangt van hoe je de dingen bekijkt. Voor de ene zal dit gevarieerd klinken, voor de andere dan weer te gevarieerd. Feit is wel dat het steeds om kwalitatieve muziek gaat.

Je hoort field recordings (in Not There Yet And It's Getting Dark lijkt het wel alsof je iemand hoort die met een hijgende hond wandelt), kosmische krautrock (opener Catatonic Voyage), experimentele neoklassiek met invloeden van Harold Budd (Shattered), traditionele ambient (Sheepish Hello) of gewoon wat dansbare elektronische klanken (de single Out The Blocks).
Mooi? Denk je echt dat we Brett Anderson zouden tegenspreken?
Didier BECU
10/12/2016
---