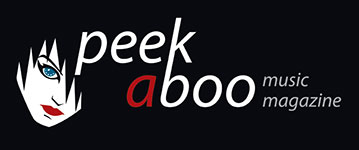 like this concert review

---
SCHONWALD, WINTER SEVERITY INDEX, STARCONTROL, PHANTOM LOVE, IL PULSIVO
Brussels, Botanique (06/02/2016)
Concert
10/02/2016, Xavier KRUTH
---
An exclusively Italian bill, that's what Fantastique Night presented us on Saturday. Somewhat surprising, since they usually make a point of programming at least one Belgian band in each edition. Not so today, but we can't blame them. This bill is indeed a top one and the exclusive Italian atmosphere - there seems to be no end to the current stream of outstanding groups from that country - only makes it more attractive.
Star Control is the only group with a male singer this evening. But the charming female bass player also takes some vocal duties, as does the equally charming guitarist. They play post-punk, but they surprise by starting with their slowest and most melancholic songs. Then, they slowly build up to the more up-tempo songs. They use all conventional tricks: a bass that produces deep sounds and then starts playing the highest notes melodically; a guitar that travels back and forth between hectic and melodic, and a singer who sings in a rigid, but passionate way and whose posture sometimes reminds us of the late Ian Curtis. The evening started well.
Winter Severity Index is the band that we had been looking forward to. The two ladies - accompanied by a bassist – didn't steal their name. From the first notes onwards the temperature drops significantly. Winter finally starts, but only in this room in the basement of the Brussels Botanique. The guitar sounds as icy hail against the walls, while the synths suggest a dense fog. The voice of Simona Ferrucci bites to the bone, and it is heavy to trudge through the high piled snow on the rhythm of the drum machine. Sounds miserable? Well, I have deeply enjoyed it and I'm sure the large audience did just the same.
Schonwald does not really increase the temperature, but the music is compelling and catchy. The couple Luca and Alessandra - soon to be married - presents chilly, but poppy wave in which the icy voice of Alessandra and the effect-overloaded guitar of Luca are central. They already released three CDs, and with Between Parallel Lights, they were canonized in certain circles. It works live! The music alternates between melodic and monotonous. At times it sounds like melodic batcave, at others like dreamy shoegaze. More than once I thought of My Bloody Valentine. But the result is always great.
The official program may well be over, there's also an after-party. And exceptionally, another gig. Valentina Fanigliulo played on the stage of the Fantastique.Night a few years ago with her project Mushy. That must have been a memorable performance, as the echoes that I received encouraged me to buy her CD. I immediately regretted that I had missed the concert.
Besides, Valentina, who at the time played in Winter Severity Index, gave the organizers a demo of the group and consequently Winter Severity Index was invited for this edition. It seemed natural that Valentina would also play with her new project Phantom Love. Mushy plays melancholic wave with slowly passing soundscapes, accompanied by angelic laments. Phantom Love is more danceable without vocals. Valentina seems to be in ecstasy as she sends her rhythmic concoctions to the audience, which was hypnotized by her beautiful sounds.
This Italian theme night was a great success, even by Fantastique.Night standards. The next event is on April 16. This concert is the same as the edition that was cancelled in November due to the high threat of terrorism. On the program: Molly Nilsson, Mary Ocher and Rodolphe Coster. Order your tickets quickly if you want to be there, because it was almost sold out in December.
Xavier KRUTH
10/02/2016
---
De Nederlandstalige versie vind je op Dark Entries.
Xavier KRUTH
10/02/2016
---