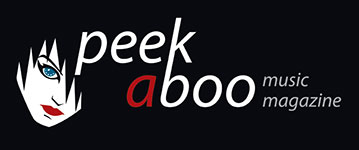 like this movie review
---
SCOTT COOPER
Out of the furnace
Movie
Action
[72/100]

Dutch FilmWorks
23/06/2014, Didier BECU
---
In a way you can say things aren't going well with Christian Bale. The man who gave Batman his ultimate dark face is of course one of today's best actors, but he's becoming more and more the fave actor from the critics. There's nothing wrong with that, but the audience are kind of ignoring him. Earlier he starred in American Hustle, but despite the many Oscar-nominations the movie never made it over here. With his newest movie Out Of The Furnace it looks like the public neglected him again. A shame, as Out Of The Furnace is probably one of the best movies from this year you haven't seen. In my list of 2014 the movie already has its place!


The story itself is rather simple. In the grey industrial town North Braddock in Pennsylvania lives Russell Baze (Christian Bale). The man is quite happy with his job as steel worker, as long as he can build on a future with his beloved Lena (Zoe Saldana). But then things go out of hand. He drives drunk, causes a deadly accident and lands up in prison. Lena isn't keen for waiting years on him and starts a relationship with cop Wesley (Forest Whitaker). Finally there is his brother Rodney (Casey Affleck). The young rebel refuses to work in the steel factory and joins the army. He returns traumatised from Iraq and learns that America has no respect for its heroes. Local criminal John Petty (Willem Dafoe) convinces the boy to seek his fortune in illegal fights. Once he stands before the ruthless Harlan DeGroat (Woody Harrelson) there's no way back.


As you notice, Out Of The Furnace has an impressive cast. We're dealing with actors who put their stamp on a movie, or to say it in other way: they're impressive. Dafoe and Harrelson once again play their common role as crook, Bale proves again that he's capable doing anything and Casey Affleck shows for another time that he's a much better actor as his older brother Ben. Without these acting performances you could have been sure that this revenge movie was only a sort of current version from The Deer Hunter by Cimino. But now there's more. Cooper who made his directing debut with Crazy Heart (the movie that finally gave Jeff Bridges his well deserved Oscar) knows very well what he can do with his actors. Out Of The Furnace is a perfect mix from a complaint against today's America's society and a pure revenge movie in Death Wish-style. Let's hope the audience finds its way to the movie now.


Absolutely recommended, and now out on Dutch Film Works.
Didier BECU
23/06/2014
---
Eigenlijk gaat het niet zo goed met Christian Bale. De man die Batman een donker gezicht gaf wordt wel terecht als één van 's werelds beste acteurs beschouwd, desalniettemin dreigt hij meer en meer de lieveling van de critici te worden. Daar is niks mee, maar het grote publiek laat hem blijkbaar wel wat links liggen. Eerder dit jaar schitterde hij in American Hustle, ofschoon deze misdaadfilm bij ons niet echt potten brak. En ook in Out Of The Furnace liep het niet zoals voorzien, de film was namelijk nauwelijks in onze zalen te zien. Ten onrechte. Out Of The Furnace is de beste film van het jaar die je waarschijnlijk nog niet hebt gezien, en voor ondergetekende nu al met stip in het eindejaarlijstje van 2014 aangeduid. Zo goed dus.


Het verhaal zelf is eerder simpel. In het grauwe, troosteloze industriestadje North Braddock in Pennsylvania leeft Russell Baze (Christian Bale). Deze dertiger is best tevreden met zijn roemloos bestaan als staalarbeider, zo lang hij maar kan dromen van een toekomst met zijn liefje Lena (Zoe Saldana). Maar dan loopt alles fout. Hij kruipt dronken achter het stuur, veroorzaakt een dodelijk ongeval en belandt in de bajes. Lena blijft al die jaren niet bij de pakken zitten en begint een relatie met politieagent Wesley (Forest Whitaker). En dan is er nog zijn broer Rodney (Casey Affleck). Hij weigert om in de staalfabriek te landen en gaat daarom het leger in. Hij komt getraumatiseerd uit Irak terug en leert dat Amerika geen respect heeft voor zijn helden. Hij laat zich door crimineel John Petty (Willem Dafoe) overhalen om zich in het illegale vechten te storten. Eens hij tegenover zware jongen Harlan DeGroat (Woody Harrelson) staat, is er geen weg meer terug.


Je merkt het, Out Of The Furnace heeft een indrukwekkende cast. Het zijn stuk per stuk acteurs (want op Zoe Saldana komt er bijna geen vrouw in beeld) die een stempel op de film zetten, kortom acteerprestaties die indruk maken. Dafoe en Harrelson halen nog maar eens (gelukkig maar!) hun rol van slechterik uit de kast, Bale bewijst dat hij gewoon alles kan en Casey Affleck laat grote broer Ben nog maar eens een poepje ruiken. Het is dankzij dit acteertalent dat Scott Cooper zijn tekortkomingen als regisseur wat kan wegsteken. Zonder hun zou deze wraakfilm gewoon een hedendaagse versie van The Deer Hunter van Cimino zijn geworden. Cooper, die als regisseur debuteerde met Crazy Heart waardoor Jeff Bridges eindelijk zijn eerste welverdiende Oscar kon binnenrijven, weet immers verdomd goed hoe hij het beste uit zijn acteurs kan halen. De film zweeft ergens tussen een aanklacht tegen de huidige Amerikaanse maatschappij en een typische wraakfilm in Death Wish-stijl. Een ideale combinatie zo blijkt, en laat ons hopen dat het publiek nu wel de weg naar deze prent vindt.
Didier BECU
23/06/2014
---
---