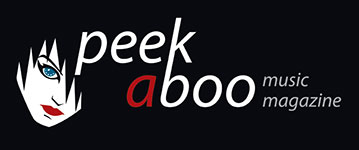 like this movie review
---
SCOTT DERRICKSON
Deliver Us From Evil
Movie
Horror
[50/100]

SONY SPHE
22/01/2015, Didier BECU
---
Perhaps you know director Scott Derrickson, who made some nice horror hits like Sinister and The Exorcism of Emily Rose. For his newest movie he tried a new concept, that not many critics were fond of. Before you skip to the last paragraph of this review: they are right.
It probably has something to do with producer Jerry Bruckheimer, but it was the intention to make a hybrid of a police and a horror movie. The story is slightly based on the experiences of Ralph Sarchie, a former New York-cop who served and protected the community with the Bible, later he became an exorcist and he even wrote a book about it (Beware The Night).
The real life of Ralph Sarchie (Eric Bana) may seem a bit like the script of Se7en, the movie version is just an incoherent mess. Ralph's job is a tough one. Everyday he is faced with the hardest sides of the society. Picking up the dead body of a baby, is part of the life of a cop in the Big Apple. His wife Jen (Olivia Munn) realizes that her husband is too much involved with the fate of the victims, but she is powerless. And then Ralph is called for another emergency, which looks like a case of domestic violence, however, there is more to it. The crook is a military man who stopt into a cave with two other soldiers during The Gulf War and faced a demon.
It seems almost unbelievable that we are writing this down, but according to the creators the story is based on actual facts. Let us hope for Ralph Sarchie that this is not the case. The movie itself is just a collection of overused horrorclichés, but with an excellent cast. The scary elements never give you a moment of fear, unless you would shit yourself when hearing a tune by The Doors. If God is involved in movies, let us hope that he delivers us from this type of movies!
Deliver Us From Evil is out now on Sony SPHE, both on DVD and on Blu-ray.
Didier BECU
22/01/2015
---
Regisseur Scott Derrickson zal je misschien kennen van de niet onaardige horrorhits Sinister en The Exorcism of Emily Rose, maar voor zijn nieuwste film probeerde hij een nieuw concept uit dat maar op weinig begrip kon rekenen bij de critici. Alvorens je naar de laatste alinea overstapt: ze hebben gelijk.
Waarschijnlijk zit sterproducer Jerry Bruckheimer daar voor iets tussen, maar het was de bedoeling om met Deliver Us From Evil een brug te slaan tussen een politie- en een horrorfilm. Het verhaal is lichtjes gebaseerd op de belevenissen van Ralph Sarchie: een gewezen flik uit New York die volgens de Bijbel leefde, demonen uitdreef en er zelfs een boek over schreef (Beware The Night). Het is een gegeven als een ander, maar vooral eentje met veel Hollywoodallures en daarom ideaal voer om tot een filmscript te worden omgebouwd.
Het echte leven van Ralph Sarchie (Eric Bana) lijkt misschien wel op dat van Se7en, de filmversie is niet meer dan een onsamenhangend zooitje dat kant noch wal raakt. De job van Ralph is keihard, dagelijks wordt hij geconfronteerd met de hardste kanten van de maatschappij. Een babylijkje uit een container vissen, het hoort nu eenmaal bij het leven van een agent in een metropool. Zijn vrouw Jen (Olivia Munn) beseft dat haar echtgenoot zich veel te veel het lot van de slachtoffers aantrekt, maar kijkt machteloos toe. Als hij wordt opgeroepen voor een noodgeval, lijkt het alsof er gewoon huiselijk geweld in het spel is, maar er is meer aan de hand. De boosdoener is een militair die samen met twee andere soldaten tijdens de Golfoorlog in een grot oog in oog met een demon heeft gestaan.
Het lijkt bijna onvoorstelbaar dat we dit neerpennen, maar als je de makers moet geloven dan is dit alles gebaseerd op waargebeurde feiten. Laat ons hopen voor Ralph Sarchie dat dat niet zo is. Qua film is het in ieder geval een verhaal dat bulkt van de horrorclichés, maar dat vreemd genoeg wel op een uitmuntende cast kan rekenen. Ook met de schrikeffecten loopt het behoorlijk mis. Scott Derrickson denkt dat een nummer van The Doors (jawel) volstaat om ons de stuipen op het lijf te jagen, maar Deliver Us from Evil doet dat geen seconde. Als God toch betrokken is bij filmproducties, laat ons dan hopen dat Hij ons voortaan bevrijdt van dit soort ongein.
Deliver Us From Evil is nu uit op Sony SPHE, zowel op dvd als op Blu-ray.
Didier BECU
22/01/2015
---
---