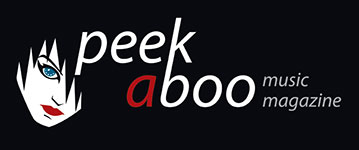 like this cd review
---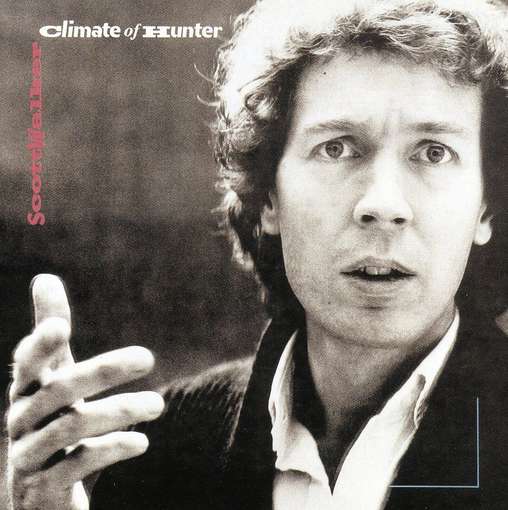 SCOTT WALKER
Climate Of Hunter
Music
•
CD
Psychedelic
•
Singer Songwriter
[82/100]

Virgin Records
24/09/2015, Didier BECU
---
Some say it's better late than never, unfortunately the worst thing that can happen to an artist is that he's ignored his whole life and considered as a genius once his career is over. It happened to Scott Walker. He was with John Maus and Gary Leeds in The Walker Brothers, who scored some massive hits in the 60s with No Regrets and Make It Easy On Yourself. After the split, Scott was fed up of playing tunes that are usually played at parties for pensioners. For his solo work, he decided to follow a completely different path. In the 70s he recorded four albums no one was interested in, they were destined to end up quickly in the sales section, and even then without finding a buyer.
Everything changed when Julian Cope stated in many interviews that Walker's solo work was an inspiration for him. The Teardrop Explodes-frontman released the compilation Fire Escape in the Sky: The Godlike Genius of Scott Walker, and when also Mark Hollis of TalkTalk said that Scott Walker changed his life, the prodigal son suddenly got reat interest from record companies. Virgin Records offered the singer a royal recording contract, but immediately after Climate Of Hunter was released, he was kicked out. The record was completely inaccessible, had no hit song and the record bosses immediately knew that they had a title in their catalogue that no one would buy.
What was commercial suicide in 1984, is today seen as genius. You can actually compare the record with Spirit Of Eden by Talk Talk. There are seven songs on it, four of them untitled. Opener Rawhide has a Burt Bacharach touch, but the second track Dealer reveals that the troubadour is going for bombast. It surely sounds as if Walker wants to convince in every song that he's different from the rest, and even if he might be both arrogant and mad, it still feels like the work of a genius too.
History always repeats itself, certainly in the case of Walker, more than ten years after this release, the album is considered a masterpiece and Walker became (once again) the new god of the indie scene. Both Jarvis Cocker and Neil Hannon of The Divine Comedy were raving about his stuff, and they were right! Scott Walker might live in a different world, and perhaps no one will understand him, but his works certainly make a deep impression.
Didier BECU
24/09/2015
---
Soms is het beter laat dan nooit, helaas is er niets erger voor een kunstenaar dan heel zijn leven lang genegeerd te worden en op het einde van zijn carrière als een half genie te worden beschouwd. Het overkwam Scott Walker. Samen met John Maus en Gary Leeds zat hij in de jaren 60 in The Walker Brothers, die met No Regrets en Make It Easy On Yourself monsterachtige hits scoorden. Na de split had Scott meer dan genoeg van deuntjes die het goed deden op feestjes van hoogbejaarden, en hij besloot om met zijn solowerk een compleet andere weg in te slaan. In de jaren 70 nam hij vier albums op waarvoor geen mens interesse toonde, platen die goed waren voor de uitverkoopbakken en nooit een koper vonden.

Alles veranderde toen Julian Cope in allerlei interviews verklaarde dat Walkers solowerk een inspiratiebron voor hem was. De Teardrop Explodes-frontman stelde zelf de compilatie Fire Escape in the Sky: The Godlike Genius of Scott Walker samen. Toen Mark Hollis van Talk Talk ook nog eens verkondigde dat Scott Walker zijn leven had veranderd, was er plots grote interesse van de platenmaatschappijen voor deze verloren zoon. Virgin Records bood de zanger een platencontract aan zonder vervaldatum, maar meteen na het verschijnen van Climate Of Hunter trok men deze belofte weer in. De plaat was compleet ontoegankelijk, bevatte geen enkele hit en de platenbonzen wisten meteen dat ze hiermee een werk in hun catalogus hadden dat geen kat zou kopen.

Wat in 1984 commerciële zelfmoord was, is nu een ander woord voor geniaal. Je kan de plaat inderdaad vergelijken met Spirit Of Eden van Talk Talk. Er staan zeven nummers op (waarvan vier zonder titel), en ook al denk je bij opener Rawhide dat Climate Of Hunter een Burt Bacharach-achtige plaat zal worden, hoor je meteen in de tweede track Dealer dat de troebadour voor bombast kiest. Het lijkt wel alsof Walker je in ieder nummer wil overtuigen hoe anders dan de rest hij wel is. Er zit misschien wel een tikkeltje arrogantie in, en ook wat waanzin, maar ook veel genialiteit. De geschiedenis blijkt zich steeds maar te herhalen voor Walker, want bijna tien jaar na datum werd hij de nieuwe god van de indiescène. Zowel Jarvis Cocker als Divine Comedy-frontman Neil Hannon dweepten met zijn materiaal, en ze hadden nog gelijk ook! Scott Walker is van een andere wereld, en wellicht is er niemand die hem ooit volledig zal begrijpen, maar diepe indruk maakt het zeker.
Didier BECU
24/09/2015
---