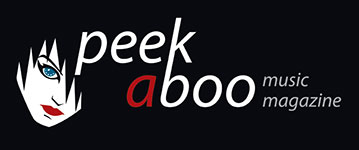 like this movie review
---
SCOTT WALKER (DIRECTOR)
The Frozen Ground
Movie
[63/100]

A-Film
22/12/2013, Didier BECU
---
We're actually surprised that we're writing this down, but Nicolas Cage finally made a decent movie. And that feels good, especially after having seen pure trash like Tresspass, Drive Angry or that horrible Ghost Rider-sequel, as all by all Cage is one of our fave actors….at least that is if you offer him a good role. Not that The Frozen Ground has become a masterpiece (it's certainly not), but at least the movie could hold our attention during two hours and that's a rare thing regarding recent Cage-movies, not?
The Frozen Ground is the debut from director Scott Walker who portrays the portrait of serial killer Robert Hansen. Sadly enough this story is based on real facts as this psycho killed seventeen people in the Anchorage-area. This role is brilliantly performed by John Cusack. It seems like since The Paperboy that he swopped his image from nice American boy to the ultimate baddie.
The movie starts at the moment young hooker Cindy Paulson (Vanessa Hudgens) has escaped from her killer. The poor girl has been chained for a whole week. According to her attacker she's lucky as before her, seven other women were killed. The police has no clue where to search, let alone finding any evidence to catch the man, but inspector Jack Halcombe (Nicolas Cage) thinks that he found the answer to that.
In a way you can say The Frozen Ground is like The Silence Of The Lambs little brother. That's surely not the merit from Walker as he surely hasn't the skills from Jonathan Demme, but simply because Cusack is playing the role of the sadistic murder in an excellent way. He stutters, he lacks any self-confidence, he's even the perfect family man, but as soon as he has a victim in his hands, he turns out to be a brutal monster. Cage just plays on automatic pilot, but at least he's not working on our nerves. Vanessa Hudgens who we already saw in the excellent Spring Breakers is more than just a perfect Barbie doll, she really can act. It's a pity this movie misses some thrills, but that's just because Walker was so dumb to reveal some vital plots in the beginning of the story. But because of Cusack's performance alone, The Frozen Ground is a tip and a movie you won't forget the next day. And admit it, how long has it been since we could write something like that about Nicolas Cage?
The Frozen Ground is out on both DVD and Blu-ray. In the Benelux the film is released by A-Film.
Didier BECU
22/12/2013
---
Het klinkt bijna ongelooflijk dat we dit neerpennen, maar Nicolas Cage is er eindelijk nog eens in geslaagd om een behoorlijke film af te leveren. En na miskleunen als Tresspass, Drive Angry of de afgrijselijke sequel van Ghost Rider doet dat deugd, want Cage blijft toch een man die kan acteren (ten minste als men hem de juiste rollen geeft). Niet dat The Frozen Ground nu meteen een meesterwerk is, wel op zijn minst een thriller die je twee uur lang op het puntje van je stoel vastnagelt.

The Frozen Ground is het debuut van Scott Walker over seriemoordenaar Robert Hansen. Jammer genoeg is het een film die op waargebeurde feiten gebaseerd, want deze gestoorde gek vermoordde zeventien mensen in de buurt van Anchorage. Een rol die op briljante wijze wordt vertolkt door John Cusack. Vroeger was deze American nice boy de ideale acteur voor één of andere romantische komedie (ook al vergeten we nooit High Fidelity), maar sinds The Paperboy hebben filmmakers ontdekt dat hij ook over een ideale boeventronie beschikt. De film vangt aan wanneer het jonge hoertje Cindy Paulson (Vanessa Hudgens) weet te ontsnappen uit de handen van een krankzinnige psychopaat. Het arme wicht was een hele week vastgeketend en moest de grootste vernederingen ondergaan. Haar belager vertelt haar op laconieke wijze dat al zeven andere meisjes een gelijkaardige marteling hebben ondergaan. De politie tast in het duister, maar inspecteur Jack Halcombe (Nicolas Cage) denkt dat hij een manier heeft gevonden om de seriemoordenaar bij de lurven te pakken.

Mits wat goede wil kun je The Frozen Ground het kleine broertje van The Silence Of The Lambs noemen. Niet dat Walker de evenknie van Jonathan Demme is (integendeel!), wel omdat Cusack op huiveringwekkende wijze het portret van de gestoorde Hansen neerzet. Hij stottert, heeft geen spatje zelfvertrouwen, is zelfs een ideale huisvader, maar als er een slachtoffer in zijn handen terecht komt dan wordt hij een sadistische beul zonder genade. Cage speelt op automatische piloot, maar werkt voor één keer niet op de zenuwen. Vanessa Hudgens die we eerder al zagen schitteren in Harmony Korines excellente Spring Breakers is meer dan zo maar een mooi snoetje, want het meisje kan wel degelijk acteren. De film is jammer genoeg nooit echt spannend, omdat Walker zo dom is om alles in de eerste tien minuten te verklappen, maar door Cusacks vertolking is The Frozen Ground wel een misdaadprent die je de volgende dag niet vergeet. En tja, het is echt wel lang geleden dat we zoiets nog van een Cage-prent hebben kunnen zeggen, niet?

The Frozen Ground is nu uit op dvd en Blu-ray. In de Benelux is de film uitgebracht door A-Film.
Didier BECU
22/12/2013
---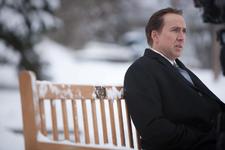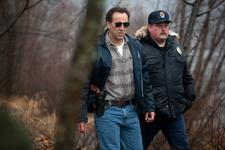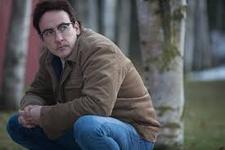 ---