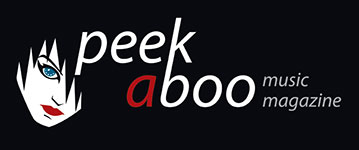 like this movie review
---
SCOTT WAUGH
Need For Speed
Movie
Action
[50/100]

E1
26/08/2014, Didier BECU
---
Are you also one of those who start to shiver when having a movie in your hands that's been based upon a game? I must confess that you have to torture me to hear me mentioning one example that climbs above the average rating, and no: the boobs from Angelina Jolie don't count!
Game fans are probably familiar with Need for Speed: a game that is already around for more than 20 years. The reason why now a film version has been made might have something to do with the fact that today there's a market for race movies as such. So yes, this picture is about fast cars (only)! Some might say that you have Top Gear for stuff like that. But then again, everybody knows that the company who ordered this franchise (the game company Electronic Arts themselves) was just hoping for an own Fast & The Furious-goldmine.
The story deals about illegal street racing (yes, you heard that story before!). There's even more, you really don't have to read this review or watch the film to know what's it all about: cars that speed and crash, added with a thin revenge story.
Tobey Marshall's heart (Aaron Paul) beats for cars. He is a well-respected street racer who owns a garage. Tobey is in financial need to keep his company going. Dino Brewster (Dominic Cooper) convinces him to take part of a race in where the winner gets a lot of money. The race ends in a disaster with a deadly accident. Dino disappears, while Tobey ends up in jail. Once he's free, he wants revenge and his way of doing that is taking part in another race: the De Leon that's organised by Monarch (Michael Keaton).
Director Scott Waugh was in a former life a stuntman himself. That's a bonus as he wanted to make everything as real as possible. You notice that and that is what makes this product better than most of his competitors. Car freaks surely will get wet pants when watching Need for Speed, while cinematographic fans only will shrug their shoulders. This is brainless entertainment, but made in a decent way. It's weird to see that the leading role is performed by Aaron Paul who was one of the main stars in Breaking Bad that is for many the example from ultimate quality!
Who knows if Aaron Paul dreamt of being the next Paul Walker. Let's hope that he can divide reality from fiction. And more, let's hope the same for all those speed fans who surely will adore this. Don't try this on the streets!
Need For Speed is out on DVD and Blu-ray (available in a combo-pack that features both the 2D- en 3D-version) at Entertainment One.
Didier BECU
26/08/2014
---
Voel je het ook bibberen als je weet dat je een film in handen hebt die is gebaseerd op een game? Toegegeven, er zullen heel wat sessies op de pijnbank nodig zijn om mij te doen bekennen dat er één gameverfilming boven de middelmaat uitsteekt. En neen, de boezem van Angelina Jolie telt niet mee!
Gameliefhebbers zullen wellicht vertrouwd zijn met Need for Speed: een spel dat ondertussen al zo'n twintig jaar in de winkelrekken ligt. Wellicht heeft de filmversie zo lang op zitten wachten omdat er vandaag een markt voor raceverhalen bestaat, want jawel in deze franchise staan niet de mensen maar wel de supersnelle wagens centraal. Tegenstanders kunnen misschien wel opperen dat er zoiets als Top Gear bestaat, maar toch is het duidelijk dat de opdrachtgever (het gamebedrijf Electronic Arts dus!) hoopte dat ze hiermee een eigen Fast & The Furious-goudmijn hadden gevonden.
Het verhaal gaat over illegale straatraces (jawel!) en is dus van ondergeschikt belang. Meer zelfs, je moet noch de recensie lezen noch de film zien om te weten waarover dit handelt: auto's die geregeld over de kop gaan, tegen een muur botsen toegevoegd met een flinterdun wraakverhaaltje.
Het hart van Tobey Marshall (Aaron Paul) klopt voor auto's. Hij is een gevierde straatracer die een eigen garage bezit die in de financiële problemen zit. Tobey heeft geld nodig en laat zich door Dino Brewster (Dominic Cooper) overhalen om deel te nemen aan een race waar de winnaar een gigantisch bedrag kan winnen. De wedstrijd eindigt in mineur want één van de deelnemers sterft. Dino verdwijnt met de noorderzon, terwijl Tobey verantwoordelijk wordt geacht en een tijdje mag gaan brommen. Bij zijn vrijlating heeft Tobey maar één doel: wraak, en dat kan alleen maar door aan een andere illegale race deel te nemen nl. de De Leon die door de Monarch (Michael Keaton) wordt georganiseerd.
Regisseur Scott Waugh die in een vorig leven zelf stuntrijder was heeft van Need for Speed een wervelende genrefilm gemaakt waar autofreaks zonder twijfel een natte broek van zullen krijgen. De regisseur wilde alles zo veel mogelijk echt filmen waardoor deze racefilm meteen een extra dimensie krijgt die zijn concurrenten niet hebben. Cinematografisch bekeken is de film uiteraard een pak minder, want dit is en blijft hersenloos entertainment. Het blijft raar om te zien dat Aaron Paul zich liet ompraten voor deze rol, want het gaat al bij al toch om de acteur uit Breaking Bad en laat dat nu een toonbeeld van kwaliteitstelevisie zijn!
Nu goed, wie weet heeft Aaron Paul er altijd van gedroomd om de nieuwe Paul Walker te worden. Laat ons hopen dat hij de realiteit van de werkelijkheid kan onderscheiden, net zoals de vele fans die deze film zullen adoreren. Don't try this on the streets!
Need For Speed is uit op dvd en Blu-ray (een combopack met de 2D- en 3D-versie) op Entertainment One.
Didier BECU
26/08/2014
---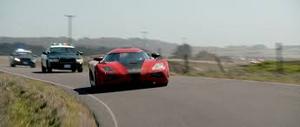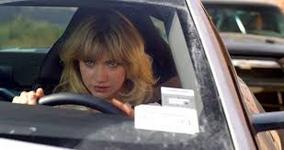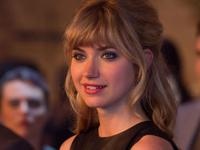 ---