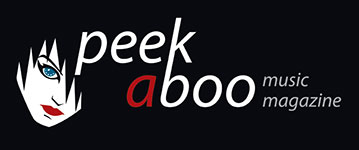 like this cd review
---
SCUBA
Claustrophobia
Music
•
CD
Dance
•
Electro
•
Techno
[75/100]

Hotflush Recordings
16/04/2015, William LIÉNARD
---
Claustrophobia is the fourth album by the British electronics devil Paul Rose. On his Hotflush Recordings label he had released not only his own albums, but also those of bands like Mount Kimbie. Today he lives in Berlin, where he has been closely involved in the activities in the Berghain nightclub, thé techno temple par excellence. Rose was in recent years a very popular DJ in the nightlife of Ibiza, but that period seems at least partly closed, because Claustrophobia, although still containing interesting dance tracks, has become a means to explore new horizons. He is giving his fans an hard time, surely, but the result is far more versatile than what Scuba has produced before, although the whole does not necessarily emerge stronger from the process.
Rose has a penchant for a multitude of sounds, and his compositions are therefore often a patchwork of electronics and field recordings. Levitation starts with the sound of steps on a stairway and then evolves to an atmospheric and rhythmic track with humming electronics, woody percussion and hand clapping. Why You Feel So Low has African drums, hard beats, the sound of bells and shuffling percussion, a thumping bass and solid metal hammering. It is passionate and hectic, with halfway the sounds of a choir and darker beats, new tempos, noise as of falling glass, etc. Television starts with dry percussion, sounds and echoes of drums, supplemented by fast beats, barely audible repetitive female voices, ambulance sirens, sounds of industrial machinery, trimmings and whistling electronics. A track that will certainly do well on the dance floor!
Drift begins with the sound of a quarrel, delicate electronics, fast drum beats and then a deep and dark undercurrent with tingling percussion. A crescendo seems to be coming, but then the tracks fades away in silence. PCP has a very different content and is clearly designed to please the dance fans: dark beats, high tempo drums, fast percussion, repetitive with a lot of little noises to attract the attention. A tough dance floor hit with a glockenspiel of distorted voices and haunting electronics, cinematic and bombastic, with a fragile finale.
All I Think About Is Death chooses a quiet pace with dark electronics, a multitude of female voices and various little sounds. Needle Phobia starts dark and atmospheric à la Aphex Twin, with a slow, thumping beat over which an electric piano sound is spread: a maturing hallucination in technicolor and at the same time a tribute to Autechre. In the intro to Family Entertainment we hear children crying, a quiet talking male voice slowly distorted by the electronics, with short and high pitched clicks in between and then a rhythmic hum, pounding beats and sizzling percussion, supplemented by bass drum and industrial noises, followed by a cloud of pure techno, chaotic, noisy, but rhythmic and organized. Black On Black closes the album. The track begins with dark echoes and male voices, abrasive engines and other industrial noise: an introspective and claustrophobic quest.
Scuba's Claustrophobia contains four tracks that certainly will do well on the dance floor. For the rest, the influences come from ambient and IDM, so there is quite a bit of vicissitude, but perhaps you prefer to call it versatility. Claustrophobia is a (further) shift for Scuba and thus a search for a new and different audience.
Tracklist:
Levitation
Why You Feel So Low
Television
Drift
PCP
All I Think About Is Death
Needle Phobia
Family Entertainment
Black on Black
William LIÉNARD
16/04/2015
---
Claustrophobia is het vierde album van de Engelse elektronica-duivel Paul Rose. Op z'n eigen Hotflush Recordings verscheen eerder ook al werk van o.a. Mount Kimbie. Tegenwoordig woont hij in Berlijn, waar hij nauw betrokken is bij de activiteiten in de Berghain-nachtclub, dé techno-tempel bij uitstek. Maar Rose was in de afgelopen jaren ook een graag geziene DJ in het nachtleven van Ibiza. Die periode lijkt minstens voor een deel afgesloten, want Claustrophobia bevat nog wel geheide dansvloermuziek, maar ook tracks waarin de artiest andere horizonten opzoekt. Het is beslist even wennen voor z'n oude fans, maar het resultaat is een stuk veelzijdiger dan wat Scuba in het verre verleden produceerde, zij het dat het geheel niet noodzakelijk sterker uit het proces te voorschijn komt.
Rose heeft een voorliefde voor een veelheid van geluiden, en z'n composities zijn dan ook vaak een lappendeken van elektronica en field recordings. Levitation begint bijv. met het geluid van stappen in een trappenhuis en ontwikkelt zich vervolgens met brommende elektronica, houtachtige percussie en handgeklap tot een atmosferische en ritmische track. Why You Feel So Low steekt van wal met Afrikaanse drums en krijgt vervolgens harde beats, het geluid van belletjes en schuifelende percussie, een bonkend basgeluid en stevig metalen slagwerk, gedreven en jachtig, met halfweg koorgeluiden en nog donkerdere beats, nieuwe tempi, ruis als van vallende glazen, etc. Television dobbert op droge percussie, tussengeluidjes en echo's van slagwerk, aangevuld met snelle beats, nauwelijks hoorbare repetitieve vrouwenstemmen, ziekenwagensirenes en nieuwe beats, andere tussengeluiden als van industriële machines, toeters en bellen en fluitende elektronica. Een track die het beslist goed doet op de dansvloer.!
Drift begint met het geluid van een ruzie, fijne elektronische geluidjes, snelle drumachtige beats en krijgt vervolgens een diepe en donkere onderstroom en tintelende percussie. Een crescendo lijkt eraan te komen, maar er wordt gas teruggenomen en de track loopt langzaam leeg. PCP is van een heel andere gehalte en duidelijk bedoeld om het dansvolkje te plezieren: donkere beats, hoog drumtempo, snelle percussie, repetitief met alleen de vele geluidjes als aandachtstrekker. Een keiharde dansfloorhit met een glockenspiel van vervormde stemmen en jagende elektronica, filmisch en bombastisch met een fragiele eindmaat.
All I Think About Is Death kiest een rustig pad met donkere elektronica en een veelheid van stemmetjes om al na anderhalve minuut het roer om te gooien voor een uit het niets opstijgende stroom van zoemende elektronica en diverse geluidjes, opnieuw aangevuld met klagende restjes vrouwenstemmen. Needle Phobia begint donker en atmosferisch à la Aphex Twin, met een trage, dreunende beat waarover elektrisch pianogeluid is uitgespreid: een uitdovende hallucinatie in technicolor en meteen ook een eerbetoon aan Autechre. In de intro de Family Entertainment horen we huilende kinderen een rustig pratende mannenstem die langzaam door de elektronica wordt vervormd, met korte hoge elektronische snippers tussendoor en dan een ritmische brom, stampende beats en sissend percussie aangevuld met bastrom en industriële tussengeluidjes, om vervolgens uit te deinen als een wolk van pure techno, chaotische, lawaaierig en dan weer ritmisch en georganiseerd. Black On Black sluit het album af. De track begint met donkere echo's en mannenstemmen, voorbij schurende motoren en ander industrieel geluid: een introspectieve en claustrofobische zoektocht.
Claustrophobia van Scuba bevat een viertal tracks die het beslist uitstekend zullen doen op de dansvloer. Voor de rest heeft het materiaal invloeden die het eerder in de ambiente en IDM-hoek situeren, waardoor er sprake is van een zekere wisselvalligheid, maar misschien noemt u dat eerder veelzijdigheid. Er is wel sprake van een (verdere) verschuiving en dus van een zoektocht naar een nieuw en ander publiek.
William LIÉNARD
16/04/2015
---