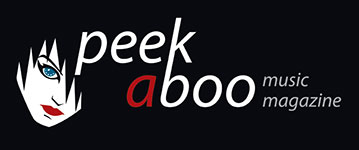 like this cd review
---
SEALINGS
I'm A Bastard
Music
•
CD
Indie
[65/100]

Faux Discx
30/08/2015, Paul PLEDGER
---
Floorgazing sonic powerhouses Sealings hail from Brighton yet sound like they've lived in an urban jungle terrorised by axe-wielding psychos. Their merciless debut I'm a Bastard sounds like Cocteau Twins tuning up with Hookworms with Red Lorry Yellow Lorry and Killing Joke providing industrial drums and narcotics. Needless to say, it's a glorious aural mess that defies definition and demands your utmost attention, if you stay the distance.
From the chilling funereal tin-box scattergun drumbeats on the single My Boyfriend's Dead to the warped cacophony of the title-track, Sealings pull no punches despite not employing real drums (well, not in the traditional sense), opting instead for militaristic relentless programmed sequences that don't so much tickle your earbuds as brutalise them with the treble turned up. The beginning of Malloy might frighten the neighbours with its blizzard of MBV-style feedback that sounds something like a jet-engine while Transient Curse is by turns beautiful, melancholic, hollow, vivid and all too brief.
For me the triumph on here is the maelstrom of the charmingly-entitled Psychic Gobshite, where Jesus and Mary Chain drums meet distorted echoed vocals in a blistering wall of sound. It seems a shame that most of the lyrics are inaudible but it's the energy and commitment you have to admire across this whole album. Dark forces are at work here - why else would this young trio make such a glorious racket?
This review also appeared also on Flipside Reviews.
Paul PLEDGER
30/08/2015
---