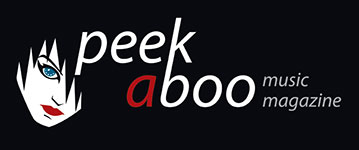 like this movie review
---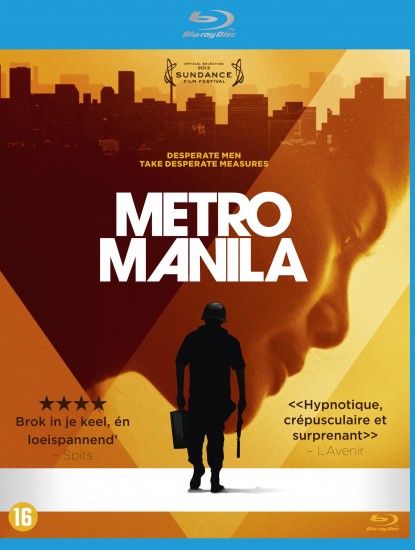 SEAN ELLIS
Metro Manila
Movie
Crime
•
Drama
[83/100]

A-Film
14/07/2014, Didier BECU
---
If you take care about what we're saying on our pages then you absolutely have to remember this: Metro Manila is absolutely recommended, one of the best releases from this summer that will nail you to the chair from the first till the last second. The British director Sean Ellis who charmed lots of critics with Cashback created in this hard thriller an image from the Phillipian major city like you never saw before.



The story begins like typical world cinema, but is heading to a thrilling crime movie like only Martin Scorsese or Michael Mann can make. Oscar (Jake Macapagal) and his wife Mai (Althea Vega) no longer get a penny for their rice. Despite the hard work and expensive investments, they are aware of the fact that with such a small loan they can't care for their family. They decide to seek their luck in Manila. Once they arrived there, things are only getting worse. Mai knows that her family has entered hell. From the first day on the family is ripped off and have lost the little money they own. They are forced to live in the slums. Mai decides to take a job as a topless dancer in a nightclub. Oscar thinks that he has found the golden ticket by taking a job as a truckdriver who transports money. His partner Ong (John Arcilla) takes away his dream by saying that death is around every corner. Once you see that the robber wears no mask you know that he won't spare you.


Metro Manila is a raw, extremely brutal movie that gives the viewer a happy feeling that he is in his safe living room instead of the streets of Manilla. The Philippian city has no mercy: if you don't have the luck on your side, then you're doomed…simple as that! Sean Ellis has turned this social drama in a thrilling heist movie and that's exactly why the movie works from the beginning to the end. A perfect balance, especially as Ellis is the kind of director who doesn't include the golden Hollywood law that says a movie has to have a happy end. You feel that everything can go wrong in every minute. Apart from the excellent directing, we also have to praise the great performances.


Metro Manila is genius cinema: an ideal marriage between Brillante Mendoza (the most famous director from the Philippians) and Michael Mann (the genius from Miami Vice and Heat).


Metro Manila is out on A-Film on both DVD and Blu-ray. So don't doubt, get this in your collection!
Didier BECU
14/07/2014
---
Mocht het zijn dat je rekening houdt met onze aanbevelingen, dan moet je zeker deze onthouden: Metro Manila is een niet te missen aanrader die je van de eerste tot de laatste minuut van je stoel wegblaast. De Britse regisseur Sean Ellis die voorheen met Cashback furore maakte schetst in deze keiharde thriller een beeld van de Filippijnse hoofdstad zoals je nog nooit hebt gezien.


Het verhaal begint als een traditionele wereldfilm, maar ontpopt zich gaandeweg tot een keiharde misdaadthriller zoals alleen Martin Scorsese of Michael Mann die kunnen maken. Oscar (Jake Macapagal) en echtgenote Mai (Althea Vega) zien moedeloos toe hoe ze voor hun rijst geen cent meer krijgen. Ondanks de harde labeur en dure investeringen moeten zij vaststellen dat zij met de opbrengsten niet langer meer voor hun twee piepjonge kinderen kunnen zorgen. Het gezin besluit naar Manilla te trekken. Ze hopen in de metropool een kans op geluk te vinden, maar vanaf de aankomst ziet alles er alleen maar slechter uit. Mai beseft dat ze in de hel is terechtgekomen. Reeds vanaf de eerste dag wordt het gezin afgezet waardoor ze hun zuurverdiende centen binnen een paar minuten kwijt zijn. De enige weg die rest is die naar de sloppenwijken. Mai besluit om als paaldanseres in een troosteloze nachtclub wat centjes te verdienen, terwijl Oscar denkt als transporteur van waardevolle goederen het gouden lot te hebben gewonnen. Zijn partner Ong (John Arcilla) windt er geen doekjes om. Om elke hoek loert het gevaar en wanneer de overvaller geen masker draagt, dan weet je dat hij je niet zal sparen.



Metro Manila is een rauwe, hondsbrutale film die de kijker het gevoel heeft dat hij van geluk mag spreken dat zijn wereldje zich in een veilige huiskamer afspeelt. De Filippijnse metropool heeft geen medelijden voor haar inwoners: wie het geluk niet aan zijn kant heeft, ziet af. Sean Ellis schopt de kijker wel een geweten, maar slaagt er wel op geniale wijze in om het sociaal drama naar een enorm spannende misdaadfilm om te bouwen. Omdat Ellis geen rekening houdt met de geldende Hollywoodwet die stelt dat een film een happy end moet hebben, voel je dat het elke minuut kan mislukken. Naast de puike regie verdienen ook alle acteurs de welbekende pluim. Metro Manila is grootse cinema: een ideaal huwelijk tussen Brillante Mendoza (de Filippijnse regisseur bij uitstek) en Michael Mann (het genie van Miami Vice en Heat).


Metro Manila is nu uit op A-Film en dit zowel op dvd als Blu-ray. Zonder twijfelen in huis halen en nu al een plaatsje veroverd in onze top 20 van 2014!
Didier BECU
14/07/2014
---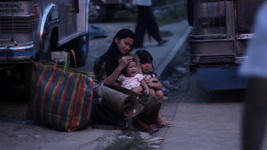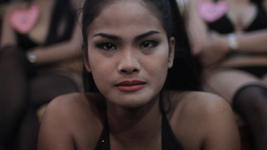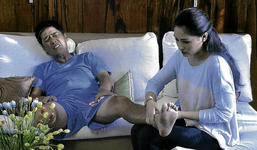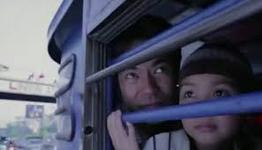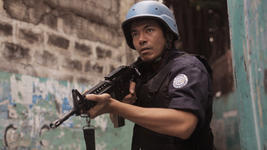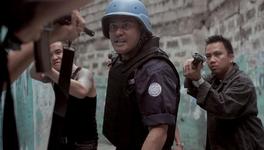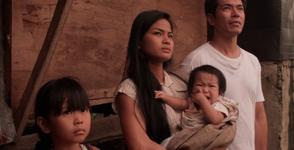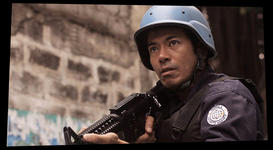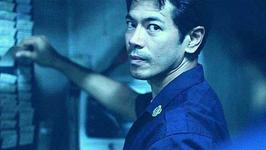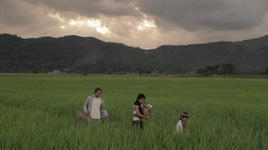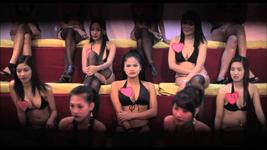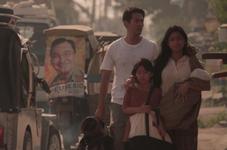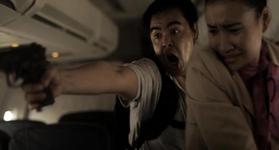 ---