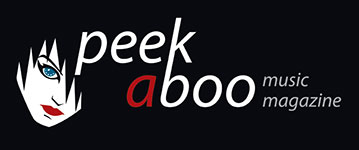 like this digital review
---
SEASON OF GHOSTS
Remixing The Paradox
Music
•
Digital
[80/100]

Invictus Media
08/12/2016, Ron SCHOONWATER
---
The project Seasons Of Ghosts by globetrotter Sophia Aslanidou (born in Venezuela, grew up in Greece and now living in Japan) releases its debut The Human Paradox in 2014. It is an album filled with a mix of heavy guitars, harsh electronic sounds and a strong, versatile voice by Sofia (sometimes complemented with grunts).
This debut sounds bombastic, and because of its inspiration (science fiction and horror films), it is not really innovative.
Remixing The Paradox is, as the title suggests, a remix of the debut. It does not happen that often, but this remix album sounds better than the debut. Of course, some hard rock and metal adepts will disagree because the guitar has completely disappeared, accept on one track (Time Travellers). This is a logical consequence as electro acts like Rotersand, Neuroticfish and Frozen Plasma do the remixes.
Remixing The Paradox is an excellent electro-dance album. The requested acts know how to make an interesting electro song. This time Sofia does not have to shout over a wall of bombastic sounds. Moreover, the occasional (almost) grunts (on the two remixes of Time Travellers) complement the music. The main benefit of this album is not only the structure of the music, but also the much more open-sounding production.
Even hardcore house fans will recognize elements in the remix of Quantum - Through The Looking Glass by FGFC820. Nobody can do wrong with this album, because it's a free download on the website.
Ron SCHOONWATER
08/12/2016
---
Het project van globetrotter Sophia Aslanidou (geboren in Venezuela, opgegroeid in Griekenland en nu woonachtig in Japan) bracht eind 2014 het debuut The Human Paradox uit. Een album gevuld met een mix van heftige gitaren, harde elektronische geluiden en de sterke, veelzijdige stem van Sofia (soms aangevuld met grunts).

De bombastische, alles dichtsmerende productie en mix van het debuut laten helaas weinig over van de mogelijke aanwezige originaliteit, zeker als de inspiratie (sciencefiction en horrorfilms) ook al niet echt vernieuwend is.

Remixing The Paradox is, zoals de titel zegt, een remix van het debuut. Het komt niet vaak voor, maar dit remixalbum klinkt beter dan het debuut. Natuurlijk zullen veel pure hardrock- en metaladepten er anders over denken, want de gitaar is op één nummer na (Time Travellers) compleet verdwenen. Logisch als elektroacts als Rotersand, Neuroticfish en FrozenPlasma de remixes verzorgen.

Het gevolg is dat Remixing The Paradox een prima elektro-danceplaat is. De gevraagde acts weten namelijk wel hoe een interessant opgebouwde elektrosong behoort te klinken. De stem van Sofia komt nog beter tot haar recht doordat ze niet over een muur van bombastisch geluid hoeft te schreeuwen. De incidentele (bijna) grunts (op de twee remixes van Time Travellers) vullen bovendien de muziek en de stem van Sofia prima aan. De grote winst van dit album is echter niet alleen het opzet van de muziek, maar vooral ook de veel opener klinkende productie.

elfs hardcorehouseliefhebbers zullen elementen herkennen in de remix van Quantum – Through The Looking Glass van FGFC820. Ook de (doorsnee) metalheads zullen zich geen buil vallen aan dit album, want het is compleet gratis te downloaden op de website.
Ron SCHOONWATER
08/12/2016
---