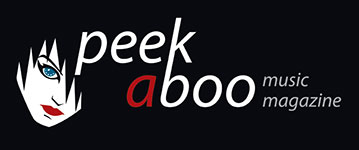 like this cinema review
---
SEBASTIAN SCHIPPER
Victoria
Movie
•
Cinema
Crime
[91/100]

September Films
09/07/2015, Didier BECU
---
Was it the hot Sunday afternoon or has the movie fan simply lost his interest in groundbreaking cinema? Nobody knows the answer, but I'm sure of two things. I was all alone in the cinema hall and Victoria by Sebastian Schipper is one of the best (if not the best) films of 2015. The fourth film of this young German director is recorded in a very revolutionary way. When he was an actor, he played a few supporting roles in films by Tom Tywker (including Lola Rennt) and he was impressed by his directing. With Victoria Schipper wanted to ban all rules by filming 140 minutes in one take. The result is not only stunning in a cinematographic way , the story and everything else also cling to your soul.
We follow a night in the life of the young Spanish Victoria (Laia Costa) who lives in Berlin. She has to open the doors of the bio restaurant she works at, but she likes to go out after midnight. While going home one night, she meets Sonne (Frederick Lau), Boxer (Franz Rogowski) Blinker (Burak Yigit) and Fuss (Max Mauff) at the exit of the disco. The naive Victoria realizes that the young people are doing things that are anything but legal, but in some way she is attracted to them. Especially with Sonne, with whom she has nice conversations. She sees how the gang is trying to steal a car and how they nick a couple of bottles of beer in a night shop, but these pranks are for Victoria like a sensation that she has never experienced before. Everything changes when Boxer gets a phone call. He has to do a "little job". Fuss is so drunk, that the four guys are asking the help of Victoria. It's the beginning of hell…
The camera of Sturla Brandth Grøvlen always follow the actors, so you get the feeling that the viewer experiences it all like Victoria. A crazy ride in a metropolis that looks beautiful and ugly, and were danger is waiting at every corner. You can ask yourself why the young woman is so obsessed by this dangerous gang, but that's not the essence of Victoria. This German production is the bastard child of Trainspotting and La Haine, or in other words: one of the best (no, THE best ) films of the year. Exciting from the first until the very last second.
Didier BECU
09/07/2015
---
Lag het nu aan die zwoele zondagnamiddag of heeft de filmliefhebber gewoon geen zin meer in grensverleggende cinema? Niemand die het antwoord weet, maar van twee dingen ben ik zeker. Ik zat moederziel alleen in de filmtempel en Victoria van Sebastian Schipper is één van de beste (misschien de allerbeste) films van 2015. De vierde film van deze jonge Duitse regisseur is op een zeer revolutionaire manier opgenomen. Toen hij als acteur een paar bijrollen speelde in films van Tom Tywker (o.a. Lola Rennt), was hij onder de indruk van diens aparte regietechniek. Met Victoria wilde Schipper alle regieregels aan zijn laars lappen en besloot om een film van meer dan 140 minuten in één take op te nemen. Het resultaat is niet alleen cinematografisch verbluffend, ook het verhaal en alles wat met de film te maken heeft blijft aan je ziel kleven.
We volgen een nacht in het leven van de jonge Spaanse Victoria (Laia Costa) die in Berlijn woont. Ze wordt verondersteld om in de vroege ochtend de deuren van het biorestaurantte openen waar ze werkt, maar ze kan het niet laten om tot in de late uurtjes uit te gaan. Als Victoria besluit om naar huis te gaan, ontmoet zij bij de uitgang van de disco Sonne (Frederick Lau), Boxer (Franz Rogowski), Blinker (Burak Yigit) en Fuss (Max Mauff). De naïeve Victoria beseft wel dat de jongelui dingen uitspoken die allesbehalve toegelaten zijn, maar op een of andere manier voelt zij zich aangetrokken tot de vier. Vooral met Sonne lopen de conversaties lekker. Ze ziet wel hoe de bende een auto probeert te stelen of hoe ze in een nachtwinkel een paar flessen bier jatten, maar voor Victoria voelen deze kwajongensstreken eerder als een sensatie aan die ze nog nooit eerder heeft meegemaakt. De grappige, bijna speelse, sfeer verandert plotseling als Boxer een telefoontje krijgt. Hij hoort dat hij nog een "karweitje" moet opknappen. Fuss is ondertussen ladderzat, toch slagen de vier kerels erin om Victoria te overtuigen om mee te helpen aan de voor hun nog onbekende klus.
De camera van Sturla Brandth Grøvlen laat de hoofdrolspelers geen seconde los, waardoor je het gevoel krijgt dat de kijker het precies beleeft zoals Victoria. Een dolle rit in een metropool die er even mooi als lelijk uitziet, en met om iedere hoek een gevaar. Je kan je afvragen waarom de jonge vrouw zich zo laat meeslepen door deze gevaarlijke bende, maar dat is de essentie niet van Victoria. Deze Duitse productie is het gedroomde bastaardkind van Trainspotting en La Haine, of m.a.w. één van de beste (of neen allerbeste) films van het jaar. Spannend tot de allerlaatste seconde.
Didier BECU
09/07/2015
---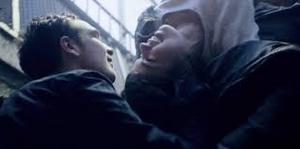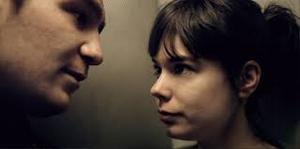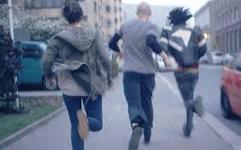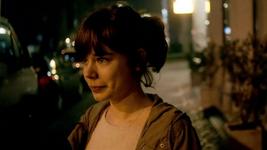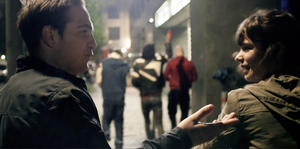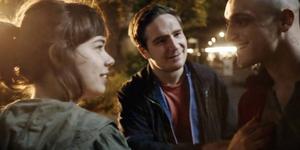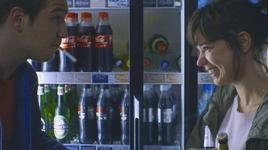 ---