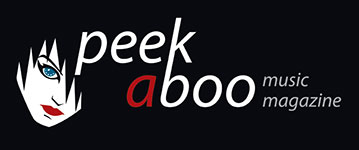 like this cd review
---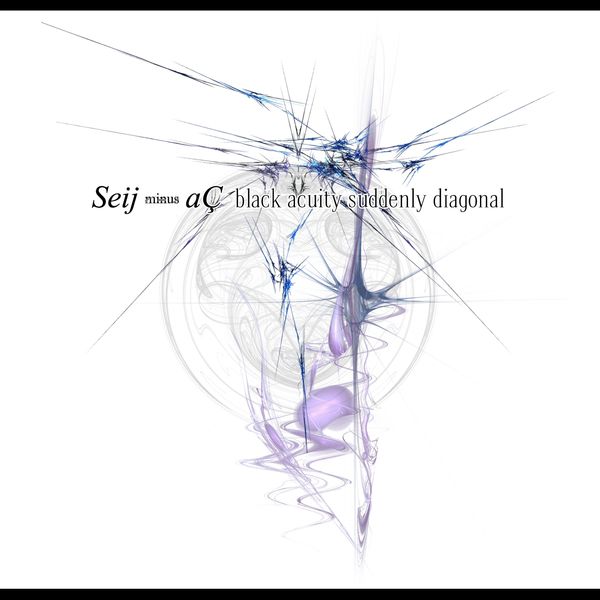 SEIJ MINUS AÇ
Black Acuity Suddenly Diagonal
Music
•
CD
Avant-garde
•
Electronics
•
Experimental
•
Industrial
•
Noise
[75/100]

Sonic-X
15/12/2015, William LIÉNARD
---
Seij minus aÇ is a project of the Japanese musician hAj. In 2002, his first album Less Physical Vortex was released; the new album Black Acuity Suddenly Diagonal has a more accessible structure, with almost danceable tracks, and according to the accompanying press release, the artist was inspired by the music of Johann Sebastian Bach and by holy places and architectures in Japan. However, the result is not a neoclassic album or a project, dominated by world music-like oceans of exotic oriental sounds, although occasionally it does sound a bit like a prudent mix of both genres, but only as part of a much more spacious sound project of strong beats and industrial noise, while the whole always retains a certain euphony. As a result, the tracks on this album are much more accessible than comparable projects in the industrial&noise&electronics genre.
Angry Water starts off with a wide range of sounds: noise, layered synth lines (from noise to organ), supplemented with electronic percussion, hissing synth patches, dark drones, percussion and again electronics, metallic noise and organ-like synths, all at a frisky pace that is varied sometimes and always returns to its original state. In the end, we hear sounds which resemble human voices, but because of the distortion, they are barely recognizable. Great Chasm gets a much faster pace and with its bombardment of electro sounds, it is akin to the work of Autechre. The added vocals are again barely recognizable as a result of the deformation. It's a very abstract track. Lapis Lazuli floats on less aggressive synths, but it follows the pattern of the two previous tracks. Semitransparent is a totally different track, dark and industrial, again with noise, fast beats and later fairground-like synths, but the noise never drowns out the rest. Over time, high organ-like synths and dark drones are added to the track, while the other sounds are eliminated, giving the track a quiet, serene and semi-religious feel, akin to J.S. Bach.
The atmospheric Remote reconnects with the first tracks of this album, although the beats sound warm and melodious. The distorted vocals are not more than the hissing of snakes, but they give the track a different character, with dark drone noise in the background and chopping electro percussion: hectic and yet appealing. If you're trying to describe a neutron star in a musical way, then it is likely that the result sounds like Neutron Star, a track with fast beats and sizzling noise that suggest the complete collapse of a star. Negativity is a similar hectic and chaotic sounding track, mechanical and industrial, with Young Galaxy and Black Acuity Suddenly Diagonal as fast-paced sequels. Deaths Flow and Astro Trauma are again more melodic in nature, with distorted voices, fast beats, dark synths and drones.
Then there are six remixes. Mechanical Moth undresses Angry Waters almost completely, keeps the melody, adds gentle noise and distorted voices, completed in the second half with loud and emphatic beats and buzzing synths. In the Kaos-Frequenz Remix of Astro Trauma, the percussion is accented, while Novatorm opts for a similar approach, but uses loud beats, distorted vocals and melodic synths, making it sound like a dancefloor killer, and Intent: Outtake transforms the same track into a dance track in which the smooth pace is barely interrupted. Wille Zur Macht removes the fast beats and the fairground organ-like synths of Semitransparent, making the track sound darker, with high organ-like synths in the second half, supported by quietly buzzing drones. Finally, the Wutklang Remix of Remote sounds more commercial, with lots of electro percussion, distorted vocals and melodious and varied synths that aim at the dance floor.
Trackisting:
1 Angry Water
2 Great Chasm
3 Lapis Lazuli
4 Semitransparent
5 Remote
6 Neutron Star
7 Negativity
8 Young Galaxy
9 BlackAcuity Suddenly Diagonal
0 Deaths Flow
1 Astrotrauma
2 Angry Water (Mechanical Moth Remix)
3 Astrotrauma (Kaos – Frequenz Remix)
4 Semitransparent (Wille Zur Macht Remix)
5 Astrotrauma (Novastorm Remix)
6 Remote (Wutklang Remix)
7 Astrotrauma (Intent:Outtake remix)
http://seijminusac.net
http://seijminusac.bandcamp.com
William LIÉNARD
15/12/2015
---
Seij minus AÇ is een project van de Japanse muzikant hAj. In 2002 werd een eerste album gereleaset onder de titel Less Physical Vortex, de opvolger Black Acuity Suddenly Diagonal (2015) is toegankelijker qua structuur, met bijna dansbare tracks, en volgens het bijgeleverde persbericht liet de artiest zich inspireren door de muziek van Johann Sebastian Bach en door heilige plaatsen en architecturen in Japan. Het resultaat is evenwel niet neoklassiek van snit, noch wordt de luisteraar ondergedompeld in wereldmuziekachtige oceanen van exotische oosterse klanken, al klinkt het af en toe wel een beetje als een voorzichtige mengeling van beide genres, maar dan wel als onderdeel van een veel ruimer opgezet geluidsproject van forse beats en industriële noise, terwijl het geheel toch altijd een zekere welluidendheid behoudt, waardoor de tracks op dit album een flink stuk toegankelijker zijn dan vergelijkbare projecten uit het industrial&noise&electronics-genre.
Angry Water begint meteen met een breed scala van geluiden: noise, gelaagde synthlijnen (van noise tot orgelachtig), aangevuld met elektronische percussie, sissende synthflarden, donkere drones, andere percussie en opnieuw elektronische snippers, metaalachtige noise en orgelachtige synths, allemaal op een rustig huppelende tempo dat af en toe wordt gevarieerd, maar dat altijd naar z'n oorspronkelijke toestand terugkeert. Op het einde horen we geluid dat lijkt op menselijke stemmen, maar wegens de vervorming zijn ze nauwelijks herkenbaar. Great Chasm krijgt een veel sneller tempo en is met z'n bombardement van elektrogeluiden verwant aan het werk van Autechre. De toegevoegde vocalen zijn opnieuw nauwelijks herkenbaar als gevolg van de vervorming. Het is een zeer abstracte track. Lapis Lazuli dobbert op minder agressieve synths, maar volgt vooral het patroon van de beide eerdere tracks. Semitransparent is een totaal andere track, donker en industrieel, opnieuw met noise, snelle beats en later kermisachtige synths, maar geen enkel van die geluiden overstemt de andere. Na verloop van tijd worden hoge orgelachtige synths en donkere drones toegevoegd, vallen de andere geluiden weg en krijgt de track een rustig, sereen en semireligieus karakter waarin we inderdaad iets van J.S. Bach herkennen.
Het aanvankelijk atmosferisch klinkende Remote sluit opnieuw aan bij de begintracks van dit album, zij het dat de beats warm aanvoelen en welluidend klinken. De vervormde vocalen zijn niet meer dan slangengesis, maar ze geven de track wel een apart karakter, met donker dronegeluid op de achtergrond en hakkende elektropercussie: hectisch en toch aantrekkelijk. Als je een neutronenster op een muzikale manier probeert te beschrijven, dan is de kans groot dat het resultaat klinkt zoals Neutron Star, een track met snelle beats en sissende noise, die de complete ineenstorting van een ster suggereert. Negativity is een gelijksoortige hectische en chaotisch aandoende track, mechanisch en industrieel, met Young Galaxy en Black Acuity Suddenly Diagonal als een jachtig vervolg. Deaths Flow is opnieuw melodischer van aard, met vervormde stemmen, snelle beats, donkere synths en drones, en krijgt een vervolg in Astrotrauma.
Vervolgens zijn er zes remixen. Mechanical Moth kleedt Angry Waters zo goed als compleet uit, houdt de melodie over en voegt vervolgens voorzichtig noise en vervormde stemmen toe, in de tweede helft aangevuld met luide en nadrukkelijke beats en zoemden synths. In de Kaos-Frequenz Remix van Astrotrauma wordt de percussie geaccentueerd, terwijl Novatorm voor een soortgelijke aanpak kiest, maar met luide beats, vervormde vocalen en melodische synths, veel meer voor de dansvloer kiest, en Intent:Outtake van Astrotrauma een stomende danstrack maakt waarin het vlotte tempo nauwelijks wordt onderbroken. Wille Zur Macht verwijdert de snelle beats en de kermisorgelachtige synths in Semitransparent, waardoor de track donkerder klinkt, en de hoge orgelachtige synths in de tweede helft worden alleen ondersteund door rustig zoemde drones. De Wutklang Remix van Remote klinkt commerciëler, met flink wat elektropercussie, vervormde vocalen en welluidende en gevarieerde synths die op de dansvloer mikken.
William LIÉNARD
15/12/2015
---
---