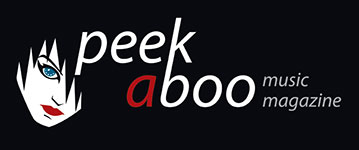 like this digital review
---
SEQUENCER PEOPLE
Live At Roscoe Louie 10'
Music
•
Digital
Domestica Records
18/12/2013, Didier BECU
---
Here's one of those bands I have never heard of, and I guess neither of you don't unless you were hanging around in the Seattle-underground from 1982 or if you're the kind of guy who collects everything that used to be labelled as minimal wave.
Anyway, Sequencer People is one of the many projects from Roland Barker and James Husted who were doing their thing in the 80's. Other bands they were in: Young Scientist, Body Falling Downstair, Audio Leter and K7SS. But this is all about Sequencer People. The concert you'll find on this 10"inch was released as a tape on Engram Records & Tapes. According to the biography this liverecording is the only that exist from them.
According to James himself his art was all about improvisation. That leads to the fact that the band never made a "song" in its traditional terms. They experimented with electronic instruments, but still you can hear a certain melody. So no, it's not a noisy mess at all....it even reminded me of (there goes my credibility!) of a minimal version of say Jean-Michel Jarre. But be honest, it might be a dumb description, but is that a bad sign? I guess not....
This 10'inch has 400 numbered copies and is presented in a hand-made silk-screen printed cover sleeve.
Didier BECU
18/12/2013
---