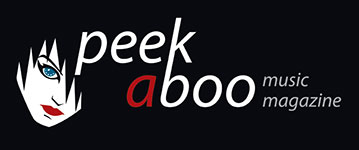 like this album classics review

---
SERGE GAINSBOURG
Love On The Beat
Music
•
Album Classics
Pop
[92/100]

Philips
27/08/2015, Didier BECU
---
Every time I go to Paris, there are two holy places I visit and that are like a ritual for me: Rue de Verneuil and the first row of the Cimetière du Montparnasse. I did it many times, and every time I am touched when I am standing at the man's house or (sadly enough) at his tomb. After all, he was the man who made me laugh, cry and dream. Of course I'm referring to Mr. Serge Gainsbourg. Countless books (good and bad) have been written about him, but I guess no one really knew what went through his mind when he decided to shock the world. Was it revenge or just the ingenious outing of an alcoholic? Who knows, but it is a fact that Gainsbourg is the most unique musician ever. I didn't say best, although for me he is, but he is what you call a real chameleon. Every album was completely different, the result of the state of mood he was in. From the reggae tunes of Aux Armes Et Caetera to the psychedelic L'Homme A Tête De Chou, Gainsbourg always sounded different!
Love On The Beat was released when he was 56 (although he looked more like 76 then) and it was the beginning of a new area. After Jane Birkin left him, the old Gainsbourg was dead and he became Gainsbarre instead. It was perhaps the most controversial thing an artist ever did. Gainsbourg weekly appeared on TV, always completely drunk and surrounded by the most beautiful women. He became a well known person in nightclubs and in a way you can say that he was committing suicide in the most beautiful way. Remember what Neil Young said, it's better to burn away thento fade away! Two studio albums were made during that period: You're Under Arrest and Love On The Beat. The eight songs that are featured on Love On The Beat are a complete new style, something he never did before: electronic French rock. The songs are simply brillant and each of them an anthem of the 80s.
Of course it was controversial, just watch the clip below and you will agree that no one, except Gainsbarre, can get away with something like that. All songs deal with one thing (you know!) and then there was of course that final tune: Lemon Incest. Gainsbourg took a classic tune by Chopin (Etude N°3) and transformed it into a song about incest with his own 12 year old daughter Charlotte (search the clip on YouTube!).At the same time he made Charlotte Forever, a movie with the same content. Many people saw this as extremely bad taste and wanted to ban him from French TV. No one could, except his heart. It stopped beating on 2nd March 1991. To quote you, dear hero: maintenant tu es avec les anges pour toujours. Pour toujours et à jamais.
Didier BECU
27/08/2015
---