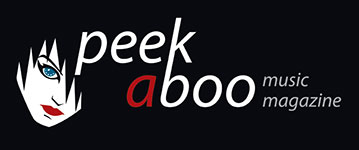 like this movie review
---
SERGEI BODROV
Seventh Son
Movie
Adventure
[48/100]

Universal Pictures
06/07/2015, Didier BECU
---
Anyone who thinks that film is just a synonym for adventure? might enjoy (a very little bit) this latest fantasy vehicle. Those who have other ideas about film (which we hope anyway) actually know by now that he does not need to read this review. After the success of Mongol, director Sergei Bodrov got the chance to work in the States. You can't say Seventh Son is a success, because it's a wonder that the film was released here. The biggest question mark is obviously why Julianne Moore was willing to sign for this nonsense, although dollar bills undoubtedly are the answer. Moore plays the role of a villain, a cruel witch who can transform in all kinds of shapes (eg. a dragon). Malkin looks pretty, but you better not trust her. Wizard Master Gregory (a ridiculous Jeff Bridges ) knows, because his wife is murdered by the witch.
And yes, the world must be freed from this evil woman and that can only be done by the seventh son of a seventh son (we haven't invent this ridiculous script, so don't blame us!). Young Tom (Ben Barnes ) is the perfect candidate and becomes Gregory's apprentice. Of course you will only see, how could it be otherwise, ninety minutes of clichés. Tom is not exactly made for the job and must be trained first (or how a zero again becomes a hero). Of course he falls in love, so young girls can watch this monstrosity too, and Alicia Vikander is the lucky one. The young warrior hasn't many reasons to cheer, because his love appears to be a witch.
Just about everything falters in this film. Not only the script is laughable, also the performances are extremely poor. Oscar or no Oscar, in this fantasy film Julianne Moore proves that she can also go flat on her face (although it must be said that Bodrov hasn't used her talent for one second). And then there's Jeff Bridges who is making a hopeless fool of himself. You can compare him to a drunken Yoda without teeth. Granted, it's funny for a minute, but after 90 minutes his role is quite irritating. And then there are those CG effects. They are expensive, but that's about all you can say about it…
Didier BECU
06/07/2015
---
Wie denkt dat film gewoon een synoniem voor avontuur is, zal wellicht kunnen genieten van dit nieuwste fantasyvehikel. Wie de lat hoger legt (en dat hopen we toch) weet eigenlijk dat hij deze recensie niet eens hoeft te lezen. Na het succes van Mongol mocht regisseur Sergei Bodrov het in de States proberen. Een succes kan je Seventh Son moeilijk noemen, want al bij al is het nog een wonder dat de film bij ons alsnog de zalen haalde. Het grootste vraagteken van deze onderneming is natuurlijk waarom Julianne Moore bereid was om voor deze onzin te tekenen, alhoewel dollarbiljetten zonder twijfel het antwoord zijn. Moore mag deze keer de rol van slechterik vertolken, een wrede heks die zich in allerlei gedaanten (bijv. een draak) kan transformeren. Malkin ziet er bloedstollend mooi uit, maar je vertrouwt haar beter niet. Tovenaar Master Gregory (een belachelijke Jeff Bridges) kan het weten, want zijn vrouw is door de heks vermoord.
En jawel, beste kijkbuiskinderen, de wereld moet van deze boosaardige vrouw worden bevrijd en dat kan alleen maar de zevende zoon van een zevende zoon doen (verwijt ons niets, wij vinden deze belachelijke scripts niet uit). De jonge Tom (Ben Barnes) beantwoordt aan de voorwaarde en wordt Gregorys leerling. Natuurlijk heb je, hoe kan het ook anders, ook nog recht op negentig minuten clichés. Tom is niet meteen voor deze taak in de wieg gelegd en moet dus eerst worden opgeleid (of hoe een zero alweer een hero wordt). Natuurlijk wordt hij verliefd zodat ook de bakvisjes iets aan dit misbaksel hebben, en nog wel op Alicia Vikander. Veel redenen om te juichen heeft de jonge kerel niet, want zijn vlam blijkt ook een heks te zijn.
Zowat alles hapert aan deze film. Niet alleen is het script lachwekkend, ook de vertolkingen zijn bedroevend slecht. Oscar of geen Oscar, in deze fantasyfilm bewijst Julianne Moore met verve dat ook zij plat op haar bek kan gaan (ook al moet worden gezegd dat Bodrov geen seconde haar talent gebruikt). En dan is er nog Jeff Bridges die zichzelf hopeloos belachelijk maakt. Je kan hem het best vergelijken als een zatte Yoda zonder tanden. Toegegeven, voor één minuutje werkt dat wel, maar na anderhalf uur wordt zijn rol behoorlijk irriterend. Een laatste veeg uit de pan voor het overgebruik van CG-effecten. Alle monsters zien er peperduur uit, maar dat is zowat het enige wat je ervan kan zeggen. Vlug doorspoelen dus…
Didier BECU
06/07/2015
---
---