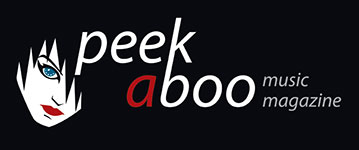 like this cd review
---
SEVERE ILLUSION
Deliberate Prefontal Leucotomy
Music
•
CD
Dark Ambient
•
EBM
•
Industrial
•
Rhythmic Industrial
[90/100]

CCP
11/12/2013, Filip VAN MUYLEM
---
When I got the tip that this one was going to be released I couldn't wait to get it. I loved the previous one and to be honest: this one beats all the rest. The sound is richer and even a bit warmer! I'm pretty sure that this is the missing step upwards!
'Louder than words' has nice vocals, great beats and the lyrics are worth listening to. It's clear that this one is another step forward! Industrial and EBM fans will love this one, for sure! One can say there is a certain retro sound mixed with the machines and the knowledge anno 2013.
'Postsynaptic receptor disruption' is a great, but difficult title; love the beats and industrial noises that blend in like as if it was magic. 'Discontinuation syndrome' starts slowly, like an ambient song, a soundscape minded one. When the more industrial noises enter, the song starts to bloom before going back to the start and getting into what I call the 'Empusae'-modus. Fans of Empusae will love this one!
'Hole' & 'Compassion to delete' are more electronic minded songs that I absolutely love! I have added them to my I-Tunes player! I really love the voice, the beats and the whole vibe on both songs! 'Tardative dyskinesia' starts of as a typical Empusae track and then changes into an In Slaughter Natives one, however the tempo stays a bit on the slow rate.
'Cro Magnon' is also a slow one, but somehow it reminds me of PNE. In this one you can almost feel the anger and brutality, but there is no shouting or screaming in it. The nice 80's retro sound is great.
'Strategy of apprehension' starts as a nice industrial song with aggressive vocals and great beats. It's a nice final song for a great cd! This one is better than the ones before...and I think I'm repeating myself after the previous review and that just means another great step forward has been set!
Keep up the great work & hope to see you soon on stage close to my place!
Filip VAN MUYLEM
11/12/2013
---