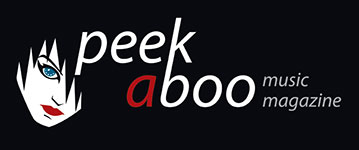 like this cd review
---
SHAPE WORSHIP
A City Remembrancer
Music
•
CD
Experimental
Front & Follow
27/01/2016, Didier BECU
---
Shape Worship is the musical alter ego of Ed Gillet, who was previously involved in electro dance projects like Gang Of Ducks and Exotic Pylon. However, his debut album A City Remembrancer is something completely different. This CD is a tribute to London, albeit in a very quirky and original way. Ed recorded all kinds of sounds in the metropolis: people walking by, the sound of traffic or talking people. He mingled these with all sorts of electronic sounds (from jungle, dub to abstract electronics).
A City Remembrancer is not another sound collage that you're tired of after only five minutes. Nah, producer Ed Gillet made an extremely intriguing disc that you can describe as an aural adventure. If you visited London several times, then you definitely will agree that this city is constantly evolving. What you admired during your last trip, is gone after a few years. You should consider A City Remembrancer in this context. The music shows both the nervousness and the splendour of the city.
Even though there are no musical touch points, you can compare this album with Koyaanisqatsi, or how a modern (crazy) city can lead to something beautiful.
Didier BECU
27/01/2016
---
Shape Worship is het muzikale alter ego van Ed Gillet, die eerder al betrokken was bij electrodanceprojecten zoals Gang Of Ducks en Exotic Pylon. Zijn debuutplaat A City Remembrancer is echter iets helemaal anders. Deze cd is een ode aan Londen, weliswaar op een zeer eigenzinnige en originele manier. Ed nam allerlei geluiden in de grootstad op: bijv. mensen die voorbijlopen, het geluid van het verkeer of gewoon pratende individuen. Hij vermengde die met elektronische klanken (van jungle, dubstep tot abstracte electronica).
A City Remembrancer is niet de zoveelste geluidscollage die je reeds na 5 minuten beu bent. Neen, producer Ed Gillet maakte van zijn cd een uiterst intrigerend schijfje dat je gerust als een auditief avontuur mag bestempelen. Wie ooit verschillende keren Londen bezocht, zal beslist beamen dat het een stad is die alsmaar in evolutie is. Wat je tijdens je vorige trip nog bewonderde, is er na een paar jaar plots niet meer. Je moet dan ook A City Rememberancer in deze context beluisteren. De muziek ademt zowel de zenuwachtigheid als de pracht van de stad.

Ook al zijn er muzikaal geen echte raakpunten, kan je deze cd vergelijken met Koyaanisqatsi, of hoe een moderne (krankzinnige) stad tot iets moois kan leiden.
Didier BECU
27/01/2016
---