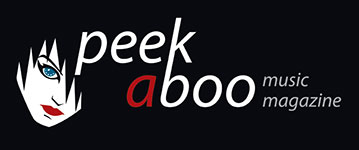 like this vinyl review
---
SHAPE WORSHIP
A City Remembrancer
Music
•
Vinyl
Ambient
•
Electronics
•
Noise
[75/100]

Front & Follow
25/11/2015, William LIÉNARD
---
On his previous releases Observances (ep) and Through Ways (7"), Shape Worship (a.k.a. Ed Gillette) wove tight dance floor rhythms, using dense layers of ambient and melodic sounds. On A City Remembrancer he chooses a different approach, because even though it sounds violent sometimes, this album is much more a transparent tissue of digital and analogue sounds, combined with field recordings and voice samples. He was inspired by the history and daily life in London and that results in nuanced soundscapes with many different tempos and fragile details.
A City Remembrancer functions like the soundtrack to a city in constant motion and evolution. In Tamesis (Vision) we hear the contrast between crowds and peace in big city: the busy shopping area, nervous traffic during rush hour (sharp sounding synths), but also the green areas and the quiet suburbs (synths that mimic the sound of birds), and of course the humans who are given a voice through the distorted and fragmented field recordings of the artist. A beautiful atmospheric track that gently introduces us to the artist's method to transform images into sound. In Zoned (Hecate), he takes us to the hectic part of the city: shoppers, passing ambulances, workers on a construction site: a harmonious combination of synths, field recordings and noise like a journey through other neighborhoods with different atmospheres and crowds, and church bells, because there are churches anywhere. Mudlarks connects almost seamlessly with buzzing synths and a dialogue of normal sounding and distorted male voices, while the nervous and versatile synths in Vertices (Ziggurat), combined with voices, provide a completely different view on images in the same street. The description may sound unmusical, but it is all done in a very musical way, with a variety of structures and chaos as we encounter in a metropolis.
Heygate Palimpsest focuses on the deluge of information that modern society is faced with, important and essential to many, difficult and unimportant to others with shuffling synths on the background, noise and again voices, echoing, distorted and unintelligible... and then, after the bustle of a working day, the evening peak and television, peaceful synths and reverberating guitars... The same situation in An Exemplar, but the synths sound darker with a pinch of industrial and woody percussion that sounds like African drums, followed by whistling synths, creaking noise and again a multiplicity of voices, distorted, reverberating or almost normal sounding, with Paternoster (Look) and Rent Irish Dub seamlessly following with cauldron-like percussion, echoing synth drones, bell-like noise and voice loops. 1987 (Interlude) gets repetitive synths that sound like a toy piano, accompanied by crackling voice loops, while the ethereal chorus part in Saffron and Jasmine floats on solid drum synths.
Decanted (Monir) is atmospheric and there's electricity in the air, because the synths shoot as laser flashes back and forth, mechanical, impersonal and industrial, accompanied by clouds of organ-like synths. Finally, there's Necropolis (So Many) as the apotheosis, again with voices and a diverse arsenal of synths, slowly fading away until only silence remains.
Tracklist:
A1. Tamesis (Vision)
A2. Zoned (Hecate)
A3. Mudlarks
A4. Vertices (Ziggurat)
A5. Heygate Palimpsest
B1. An Exemplar
B2. Paternoster (Look)
B3. Rentiers Dub
B4. 1987 (Interlude)
B5. Saffron And Jasmine
B6. Decanted (Mohir)
B7. Necropolis (So Many)
www.frontandfollow.com
www.soundcloud.com/frontandfollow
William LIÉNARD
25/11/2015
---
Op z'n eerdere releases Observances (ep) en Throughways (7") weefde Shape Worship (a.k.a. Ed Gillette) dichte lagen van ambient en melodieus geluid om strakke dansfloorritmes te creëren. Voor A City Remembrancer pakt hij het anders aan, want ook al klinkt het soms nog heftig, toch is dit album veel meer een doorzichtig weefsel van digitale en analoge geluiden, gecombineerd met veldopnamen en stemsamples. Hij liet zich inspireren door de geschiedenis van en het dagelijkse leven in Londen en dat resulteert in genuanceerde soundscapes met veel verschillende tempi en fragiele details.
A City Remembrancer functioneert een beetje als de soundtrack bij een stad in voortdurende beweging en evolutie. In Tamesis (Vision) hoor je met een beetje goede wil het contrast tussen de drukte én de rust die je in de grootstad aantreft: de drukke winkelstraten, het stremmende verkeer tijdens de spits (scherp klinkende synths), maar ook de groene zones en de rustige buitenwijken (synths die het geluid van vogels nabootsen), en uiteraard de mensen, die een stem krijgen via de distorted en gefragmenteerde veldopnamen van de artiest. Een mooie atmosferische track die ons voorzichtig toegang verleend tot werkwijze die Ed Gilette hanteert om beelden om te zetten in geluid. In Zoned (Hecate) voert hij ons mee naar het hectische deel van de stad: winkelende mensen, ambulances die passeren, arbeiders op een bouwwerf: een welluidende combinatie van synths, veldopnamen en noise als een reis door steeds andere buurten met hun eigen sfeer en drukte, en kerkklokken, want die kom je bijna voortdurend tegen. Mudlarks sluit bijna naadloos aan met zoemende synths waarover een dialoog van normaal klinkende en distorted mannenstemmen is gelegd, terwijl de nerveuze en veelzijdige synths in Vertices (Ziggurat), gecombineerd met stemmen, ons tegelijk een uitzicht bieden op heel verschillende beelden in eenzelfde straat. De beschrijving klinkt misschien weinig muzikaal, maar het wordt allemaal op een zeer muzikale manier vorm gegeven, met een afwisseling van structuur en chaos zoals dat in een metropool aan de orde van de dag is.
Heygate Palimpsest zoemt in op de stortvloed van informatie waarmee een modern samenleving geconfronteerd wordt, van belangrijk en essentieel tot veel te moeilijk en onbelangrijk, met op de achtergrond schuifelende synths, noise allerhande en opnieuw stemmen, galmend, distorted en onverstaanbaar… en dan, na de drukte van de werkdag, de avondspits en de televisie, rustige synths als galmende gitaren… An Exemplar biedt uitzicht op dezelfde situatie, maar de synths klinken donkerder met een snuifje industrial en voor het eerst wordt houtachtige percussie toegevoegd, snel als Afrikaanse drums, gevolgd door fluitende synths, krakende noise en opnieuw een veelheid van stemmen, distorted, galmend of bijna normaal klinkend, waarbij Paternoster (Look) en Rentiers Dub naadloos aansluiten met ketelachtige percussie, galmende synthdrones, belachtige geluiden en stemloops. 1987 (Interlude) krijgt repetitieve synths die klinken als een speelgoedpiano en die zijn vergezeld van korte krakende stemloops, terwijl de zweverige koorklanken in Saffron and Jasmine op stevige drumsynths dobberen.
Decanted (Mohir) is atmosferischer. Er hangt elektriciteit in de lucht en de synths schieten als laserflitsen heen en weer, mechanisch, onpersoonlijk en industrieel, met wolken van orgelachtige synths tot besluit. Tot slot is er nog Necropolis (So Many) als apotheose, opnieuw met stemmen en een arsenaal van zeer diverse synths, langzaam wegebbend en dan stilte.
William LIÉNARD
25/11/2015
---