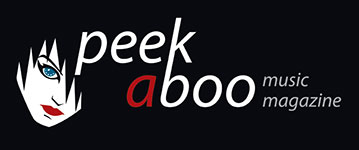 like this cd (ep) review
---
SHINE NOIR
Shine Noir EP
Music
•
CD (EP)
Self-released
11/12/2016, Didier BECU
---
An EP still remains the ultimate way to present a band. Shine Noir juggles with all kinds of genres, ultimately the lover of 90s heavy indie rock will fall for this Berlin quartet. If you want big names to compare it with, then Garbage and Guano Apes definitely are the ideal credentials.
Everything on this release is black: the band name, the cover... even the disc has no colors, but the music has. Four songs (well, five if you include the radio edit version of The Traveller) that demonstrate that these Germans can write decent songs. All tracks feature heavy rock guitars, catchy melodies and as main attraction, the quality voice of Anne which can be best described as a rock version of Kate Bush.
This EP with Try To Catch Me as the strongest song is a nice introduction and the harbinger of the first CD that will appear later this year. The only thing Shine Noir needs to take care of is the production, because everything sounds a little too flat. For the rest, fans of this genre certainly will be pleased with this release. At least that's what we think...
Didier BECU
11/12/2016
---
Een ep blijft nog altijd de ultieme manier om jezelf als band voor te stellen. Shine Noir goochelt met allerlei genres, uiteindelijk zal het wel de liefhebber van stevige en gemakkelijke 90s-indierock zijn die voor dit viertal uit Berlijn bezwijkt. Als je grote namen wil ter vergelijking, dan zijn Garbage en Guano Apes beslist de ideale referenties.
Alles op dit plaatje is gitzwart: de bandnaam, het hoesje... zelfs het schijfje is onttrokken van alle kleur, behalve de muziek. Vier songs (nou ja, vijf als je ook de radio-editversie van The Traveller meerekent) die duidelijk aantonen dat deze Duitsers behoorlijke songs kunnen neerpennen. Alle tracks zijn voorzien van stevige rockgitaren, meezingbare melodieën en de aangename stem van Anne kan doorgaan als een rockversie van Kate Bush.

Deze ep met Try To Catch Me als sterkste song, is een leuke kennismaking en de voorbode van de eerste cd die eind dit jaar verschijnt. Het enige waar Shine Noir nog behoorlijk moet aan sleutelen is de productie, want alles klinkt net iets te plat om echt indruk te maken. Voor de rest zullen de fans van dit genre hier beslist blij mee zijn. Dat denken we toch...
Didier BECU
11/12/2016
---