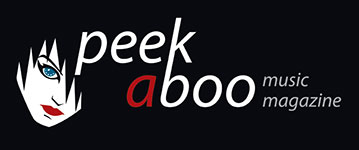 like this movie review
---
SHIVENDRA SINGH DUNGARPUR
Celluloid Man
Movie
Biography
•
World Cinema
[84/100]

Second Run DVD
20/04/2014, Didier BECU
---
Lots of countries have an own cinematheque. Places in where movies from all over the world are stored. Not only important because it's a mighty collection, but also because you have to store them for the forthcoming generations. Today everything's digitalized, but lots of older footage has been shot on fragile nitrate film. After some decades the film begin to disappear and so lots of important pieces disappear. In Brussels there is the cinematheque which has been raised by Jacques Ledoux, and of course in Paris you have the world famous Henri Langlois. Less known, but also as important is P.K. Nair who is considered as the guardian of Indian cinema.

The man eats, drinks and breathes cinema. Already from the time he was a small kid, Nair used to collect everything that was related to cinema. It became the most important thing in his life and according to him, it were movies that let him understand life. Nair was in love, but he was one of the few movie buffs who noticed that once a movie was out of roulation that it was thrown afterwards in the dustbin! In India 17.000(!) silent movies have been made, but all of them are simply throw away!
Nair decided that it was time that someone cared for them and so he begins to collect movies. Even more, he could save some. Little by little Nair became the founder of the National Film Archive of India. Nair rejects the idea that movies are a dead object. You have to show them and so he start to screen those movies. You have to understand that it was a time without DVD or YouTube. So, if someone wanted to see a movie by Akira Kurosawa or François Truffaut he had to head to Trivandrum where the screenings took place. Without realizing it, Nair inspired lots of Indian directors. One of them was Shivendra Singh Dungarpur. Celluloid Man is his ode to the man who introduced him to cinema.
Not only did Nair saved seven silent movies, he also was responsible for the developments of the careers from directors like Mani Kaul, Kumar Shahani, Adoor Gopalakrishnan, Ketan Mehta, Saeed Akhtar Mirza, Jahnu Barua, Girish Kasaravalli or Kundan Shah. All unknown names, but everyone who once saw The Story Of Film by Mark Cousins know that India is more than Bollywood.
Celluloid Man won't be an easy ride. From time to time you'll hear a name like François Truffaut or Marlène Dietrich, but it's mainly about unknown directors. But believe us: what is unknown is unloved. Once you see one of the many fragments, you definitely want to see more of their art. If only you can find it, we know…. This documentary is a heartbreaking piece of work from someone who sold his soul to celluloid. Sometimes he regrets that due to his passion, he has neglected his family….but the love was oh so strong. Magnificent, a must see!
Celluloid Man is out on DVD on Second Run DVD.
Didier BECU
20/04/2014
---
Geheel toevallig zag ik op Canvas een dag voordat ik Celluloid Man in de lader duwde een excellente reportage over de Brusselse Cinematek. Net zoals je in Parijs Henri Langlois had, liep er in de Belgische hoofdstad ook ene Jacques Ledoux rond. Een strenge man die er zich bewust van was dat de bestaande filmbobijnen met de nodige zorg moesten worden opgeslagen. Van digitalisering was toen nog geen sprake. Het zou duren vooraleer Guy Verhofstadt een brief van Catherine Deneuve ontving dat de politiek begreep dat film ook kunst is. Bijna gelijklopend is P.K. Nairs verhaal. Nair drinkt, eet en ademt cinema. Al van toen hij kleine knaap was, werd hij door de filmmicrobe gebeten en zat dagelijks op de grond naar de sterren van Hollywood te staren. In India kon je destijds ofwel een duur ticket voor een stoel ofwel een goedkoop kaartje om op wit zand te zitten kopen. Cinema was/is het allerbelangrijkste in zijn leven. Het is dankzij de vele films dat hij de wereld begreep, aldus P.K. Nair. Zoals alle fanaten begon Nair alles te verzamelen wat met cinema had te maken. Op een bepaald moment viel het hem op dat niemand de oude nitraatfilms bewaarde. Eens ze waren vertoond verdwenen ze in de prullenmand, ze hadden immers hun verdienste bewezen. Op eigen houtje begon Nair alles wat op pellicule bestond bij te houden. In het begin waren dat alleen maar Indische producties, maar na een tijdje kwamen daar films van allerlei landen bij. Nair werd zonder het te beseffen de oprichter van het National Film Archive of India. Omdat film moet leven begon hij de films ook te vertonen en beïnvloedde (net zoals dat in Brussel het geval was) de huidige generatie van de Indische generatie. Vergeet namelijk niet dat er in de jaren 70 geen video of YouTube was. Wie een Akira Kurosawa of een François Truffaut wilde zien, moest afzakken naar Trivandrum alwaar Nair deze films vertoonde. Een van de regisseurs die regelmatig op zo'n stoeltje zat was Shivendra Singh Dungarpur. Celluloid Man is zijn ode aan de man die hem de wonderlijke wereld van de cinema liet ontdekken.


Het verhaal ging zelfs verder. In India zijn er zo'n 1700 films stomme films gemaakt en die zijn allemaal verloren gegaan. Sommige gingen letterlijk in vlammen op, maar andere werken werden gewoon in de vuilnisemmer gegooid. Vanaf het moment dat cinema een stem had gekregen vonden de bioscoopuitbaters stomme films onverkoopbare rommel. Nair was zich daarvan bewust en reisde het hele land af met de hoop om nog een paar van die films te kunnen vrijwaren. Dat deed hij ook, zeven stuks zijn dankzij Nair van de vuilnisbelt gered. Gelukkig maar. Voor Westerse ogen is het moeilijk te begrijpen, maar wie The Story Of Film van Mark Cousins zag, weet dat er in India ook iets anders dan Bollywood bestaat. Een hele resem regisseurs zoals Mani Kaul, Kumar Shahani, Adoor Gopalakrishnan, Ketan Mehta, Saeed Akhtar Mirza, Jahnu Barua, Girish Kasaravalli of Kundan Shah kun je de Ozu of de Godard van India noemen. Allemaal films die in West-Europa nauwelijks verkrijgbaar zijn, maar zonder Kair waren ze waarschijnlijk sowieso nergens te vinden.


Celluloid Man zal voor de meeste lezers geen gemakkelijke filmrit zijn. Af en toe hoor je wel eens de naam van François Truffaut of Marlène Dietrich vallen, maar deze documentaire gaat in de eerste plaats over Indische cinema: een kunstvorm die in onze contreien zo goed als onbekend is. Onbekend is evenwel onbemind en menig kijker zal er wellicht naar verlangen om meer van deze films te kunnen zien, als je ze ten minste kan vinden! Naast een flinke hap Indische filmgeschiedenis is Celluloid Man natuurlijk ook een schitterend eerbetoon aan een bijzonder man. Menig cinefiel zal naar de grond kijken van schaamte als hij Nair hoort vertellen dat hij er zich van bewust is dat hij zijn familie heeft verwaarloosd door zijn passie. Toevallig heb ik diezelfde woorden ook van Robbe De Hert gehoord die zichzelf verwijt dat hij door zijn liefde voor de cinema zijn eigen kind nauwelijks heeft zien opgroeien. Tja, film is verslavend. Dat weet jij ook, beste lezer, anders zat je nu niet op deze site. Celluloid Man is zo'n getuigenis. Prachtig.
Didier BECU
20/04/2014
---
---