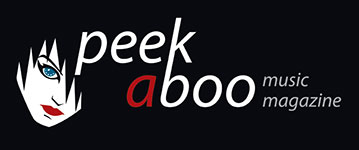 like this movie review
---
SHUICHI OKITA
The story of Yonosuke
Movie
Drama
•
World Cinema
[65/100]

Third Window Films
06/05/2014, Didier BECU
---
Will there be lots of people are attending my funeral? It's a perverse question of course, but one that everyone asks himself one day. In the case of Yonosuke Yokomichi (Kengo Kara) that's even more than normal. Yonosuke is the kind of guy who always is an optimist. Perhaps he's a bit too naive, but a real godsend to have him in your inner circle of friends. In this movie by Shûichi Okita we follow sixteen years the life of this man who moved in 1987 from Nagasaki to Tokyo to study. It was the middle of the eighties, the economic boom of the land of the rising sun was still going and there wasn't one sign then that prevented the forthcoming recession.


Yonosuke is a daydreamer, someone who's not made for this hard world. As usual such people have a heart of gold, and so Yonosuke forms with Kuramochi (Ikematsu Sosuke) and Yui (Asakura Aki) an (at that time) indestructible trio. Yui even becomes his lover. But as always, nothing last forever and soon after the "eternal" friendship fades away. Sixteen years later both Kuramochi and Yui don't know where their former friend hangs around. As Yui has so many beautiful memories, she decided to start finding out what has happened with Yonosuke. A comedy turns out to be a drama....


The Story Of Yonosuke lasts two hours and a half. That's quite a length, but as Shûichi Okita knows well how to use her time, the movie is like a flash. There's the usual tear and laughter, just like in real life. And believe us: once you saw the movie you'll never forget the image of a Japanese who's dressing himself as a flower and dances the samba! This role by Kengo Kara is quite impressive. A name that will indeed ring a bell by fans from Asian cinema as he already featured in highly acclaimed films like Norwegian Wood and Woodsman and the Rain. The Story Of Yonosuke is a touching modern fairy tale that floats between happiness and sadness. A real tip for fans of alternative Asian cinema.


The Story Of Yonosuke is now out on DVD and Blu-ray on Third Window Films.
Didier BECU
06/05/2014
---
Zullen er veel mensen wenen op mijn begrafenis? Het is een perverse vraag die iedereen zich wel eens stelt, zo ook Yonosuke Yokomichi (Kengo Kara). Yonosuke heeft daar alle reden toe, want hij is het soort kerel die altijd goed gemutst is en dus een aangename noot in de vriendenkring is. Alleen, was dat alleen maar zo in zijn studentenjaren...


In deze film van Shûichi Okita volgen we zestien jaar het leven van deze rare snuiter. Het verhaal begint in 1987 wanneer de goedlachse Yonosuke van Nagasaki naar Tokio verhuist om daar te studeren. In het midden van de jaren 80 was het land van de rijzende zon nog volop in bloei en was er nog geen sprake van de recessie die de Japanners te wachten stond.


Yonosuke is een nogal naïeve jongen, maar omdat hij een gouden hart heeft wordt hij door iedereen met open armen verwelkomd. Samen met Kuramochi (Ikematsu Sosuke) en Yui (Asakura Aki) vormt hij een onafscheidelijk trio. Yui wordt zelfs zijn liefje. Maar zoals dat vaak gebeurt, scheiden ook de wegen van deze bevriende studenten. Zestien jaar later weten noch Kuramochi noch Yui waar hun vriend van weleer uithangt. Gefascineerd door de mooie herinneringen besluit Yui om een zoektocht te starten naar wat er met Yonosuke is gebeurd. Een komedie wordt plotseling een drama....


The Story Of Yonosuke is een tragikomedie van ruim twee uur en een half. Dat lijkt lang, maar cineast Shûichi Okita weet zeer goed hoe ze die tijd moet gebruiken. Er is de typische lach en traan. En geloof ons: als je deze film hebt gezien zul je nooit vergeten hoe een Japanner zich als bloem verkleedt en daarbij de samba danst. Deze rol wordt immers uiterst goed door Kengo Kara vertolkt, een naam die fans van Aziatische cinema wellicht zullen kennen van zijn rollen in films als Norwegian Wood en Woodsman and the Rain. De naïviteit van deze film lijkt een beetje op dat van het hoofdpersonage, maar dat is eigen aan Aziatische film en trouwens het mooiste aan deze prent. Noem het een parabel die zweeft tussen verdriet of geluk of wat dan ook, wie van Aziatische alternatieve cinema houdt moet deze prent zeker een kans gunnen.


The Story Of Yonosuke is nu uit op dvd en Blu-ray via het Britse Third Window Films.
Didier BECU
06/05/2014
---
---