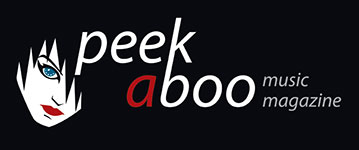 like this documentary review
---
SIEN VERSTEYHE
Junior
Movie
•
Documentary
Documentary
•
Special Interest
[80/100]

Dalton Distribution
07/01/2015, William LIÉNARD
---
Jean-Pierre Bauwens jr. is world champion in the lightweight class with the youth. He is 23 years old and he has earned the title to the delight of his fans and his family. To win such a title is a unique event, but retaining it is an even bigger challenge and probably an even greater achievement, because expectations are high. The young boxer does not seem very impressed, because under all circumstances he remains quiet and he concentrates during the daily training with a zeal and fervour that command respect. Maybe that's because the success serves a higher purpose: a new and large house for his family, and to make that dream come true, he must continue to win and be the best.
Jean-Pierre Bauwens jr. is the oldest of seven children. Together they live in too small a house, along with a couple of dogs. Four of Jean-Pierre's brothers and sisters are autistic, the youngest is even severely disabled and needs help with everything. Not an ideal situation, but the Bauwens are a warm family and mutual solidarity and friendship compensate for the sometimes harsh realities of life. The successful career of Jean-Pierre jr. seems to offer a way out and with professional help of a third party the objective seems to be within reach. But between promise and practice yawns a deep gorge, because the cooperation not always leads to the desired result. You concentrate on boxing, we take care of the rest, they promised me, he says to his coach as he leaves training with a big cut over the left eye, but for 14 days I have been asking for an improved helmet without result, and I always have to look for a sparring partner myself! As shortly after his mother tells a pushy newspaper reporter that they have not seen much (of the promised money), the floodgates are opened. High time for a consultation between Jean-Pierre, his father and the professionals who believe that his mother damaged their interests. The crisis is breached, but the almost constant stuffy atmosphere that blows through the documentary is only a prelude to a much bigger disaster, because some weeks later the Bauwens family is a headline in the news of the Flemish TV station VRT: Jean-Pierre Bauwens senior has been hit in the head by a bullet...
In Junior director Sien Versteyhe films vulnerable people. She does so carefully and with some distance, and you can imagine that a lot of the sensible material has ended up on the floor of the editing room. In stead she takes some general shots in the living room of the Bauwens family in which she shows the entire underlying social context. Because they are well chosen, the images speak for themselves and need no comment. For the rest, the director points the camera at the young boxer during his training sessions while preparing for the big match, and during the negotiations with his manager and his staff. As a viewer you constantly float between a sense of compassion and respect, because you have no idea whether it all has some meaning for the very closed and not so talkative young boxer with the beaten head. On the other hand, he has an impressive physical appearance, fighting spirit and technique. That results in a documentary with a high dramatic content, and as a viewer you relax after the umpteenth victory of Jean-Pierre Bauwens jr., while you realize that it can never be enough, given the unpromising responsibility that lays on his shoulders.
Just like that other Flemish filmmaker, Ellen Vermeulen, Sien Versteyhe is a very talented director. Both young women make human interest documentaries, but they always respect their main characters. Versteyhe and Vermeulen seek their poignant topics in the social and cultural sphere and their main characters are not the kind of people that necessarily and at any cost want to be in the limelight for one day. Their documentaries are delicately constructed nonfiction films.
Junior director Sien Versteyhe received an honourable mention on DOCVILLE (Leuven, 2013), the award for Best Action/Sports documentary on the Flagstaff Mountain Film Festival in Arizona (2013) and the award for Best International Short at the Documentary Edge Festival in New Zealand (2014). Perhaps the best nonfiction boxing movie of all time, wrote the Dutch TV station VPRO about this documentary, and we for once totally agree.
William LIÉNARD
07/01/2015
---
Jean-Pierre Bauwens jr. is wereldkampioen in de lichtgewicht klasse bij de jeugd. Hij is 23 jaar oud en hij gaat er helemaal voor. Hij heeft de titel dan ook verdiend tot grote tevredenheid van z'n fans en z'n familie, want die hebben hem door dik en dun gesteund. Een wereldtitel veroveren is een unieke gebeurtenis, die titel behouden is een uitdaging en zo mogelijk een nog grotere prestatie, want alle ogen zijn op je gericht en de verwachtingen hoog gespannen. Op de jonge bokser maakt het schijnbaar allemaal niet erg veel indruk, want hij blijft onder alle omstandigheden even rustig en zwijgzaam en concentreert zich op de dagelijkse training met een ijver en een vurigheid die respect afdwingen. Misschien komt dat omdat het succes een hoger doel dient, nl. een nieuw en groot huis voor z'n familie en om die droom waar te maken moet hij blijven winnen en opnieuw de beste zijn.
Jean-Pierre Bauwens jr. is de oudste van zeven kinderen. Met z'n allen wonen ze in een veel te klein huis, samen met een paar honden. Vier van Jean-Pierre's zusjes en broertjes zijn autistisch, de jongste is zelfs zwaar gehandicapt en moet bij alles worden geholpen. Geen ideale situatie, maar de familie Bauwens is een warm gezin en de onderlinge solidariteit en vriendschap compenseren de soms harde dagelijkse realiteit. De succesvolle carrière van Jean-Pierre jr. lijkt een uitweg te bieden en met professionele hulp van derden lijkt het beoogde doel binnen handbereik te liggen. Maar tussen belofte en praktijk blijkt een diepe kloof te gapen, want de samenwerking heeft niet altijd het beoogde resultaat. Jij moet alleen maar boksen, wij zorgen voor de rest, is mij beloofd, zegt hij op een keer opgewonden tegen z'n trainer als blijkt dat hij tijdens de training een flinke snee boven het linkeroog heeft, maar ik vraag al 14 dagen om een betere helm en die komt er maar niet en voor een sparringpartner mag ik ook altijd zelf zorgen! Als kort nadien z'n moeder aan een opdringerige krantenjournalist vertelt dat ze nog niet veel gezien hebben (van de beloofde inkomsten, nvdr), is het hek van de dam en is het de hoogste tijd voor overleg tussen Jean-Pierre, z'n vader en de professionals die menen dat hun schade is berokkend. Tot een breuk komt het (schijnbaar) niet, maar de bijna voortdurend benauwde sfeer die door de documentaire waait is als een voorbode van een veel grotere ramp, want op een keer is het gezin Bauwens een headline in het VRT-Journaal: Jean-Pierre Bauwens senior is thuis door een kogel in het hoofd getroffen en overleden…
In Junior filmt regisseur Sien Versteyhe kwetsbare mensen. Ze doet dat op een afstandelijke en tegelijk voorzichtige manier en je kan je voorstellen dat heel wat materiaal op de vloer van de montagekamer is terechtgekomen waarmee ze een heel ander beeld van de situatie had kunnen schetsen. Maar dat doet ze dus niet, want ze beperkt zich tot weinig indrukwekkende opnamen in de woonkamer van de familie Bauwens, die evenwel de hele achterliggende sociale context perfect situeren en die Jean-Pierre Bauwens' hardnekkigheid verraden om z'n vooropgestelde doel te bereiken. Omdat ze goed zijn gekozen, spreken de beelden voor zichzelf en hoeven ze geen commentaar. Voor de rest richt de regisseur de camera op de jonge bokser tijdens de trainingen, de voorbereidingen op de grote match en tijdens de crisisonderhandelingen met z'n manager en diens medewerkers. Als kijker zweef je voortdurend tussen een gevoel van medeleven en respect, want je hebt er geen idee van of het allemaal tot de zeer gesloten en weinig spraakzame jonge bokser met de kapotgeslagen kop doordringt, anderzijds bezit hij een fysieke uitstraling en een vechtlust, gecombineerd met een feilloze techniek, die imponeren. Dat alles resulteert in een documentaire met een hoog dramatische gehalte, want ook al haal je opgelucht adem na de zoveelste overwinning van Jean-Pierre Bauwens jr., tegelijk besef je dat het nooit genoeg kan zijn gezien de weinig rooskleurige verantwoordelijkheid die op z'n schouders rust.
Net zoals die andere Vlaamse documentairemaker, Ellen Vermeulen, is Sien Versteyhe een talent om in het oog te houden. Beide jonge vrouwen maken wat men gemeenzaam human interest-documentaires noemt, maar ze zoeken hun onderwerpen niet in de schandaalsfeer of het Vlaamse rariteitenkabinet zoals hun collega's uit de vorige generatie. Versteyhe en Vermeulen zoeken hun schrijnende onderwerpen in de sociale en maatschappelijke sfeer en hun hoofdpersonages zijn niet het soort mensen dat per se en tegen elke prijs in het voetlicht wil staan als bekende Vlaming voor één dag. Hun documentaires zijn fijnzinnig geconstrueerde non-fictionfilms die gevoelsmatig in de buurt komen van wat bij ons een filmmaker zoals Fien Troch doet.
Junior van regisseur Sien Versteyhe kreeg in 2012 een eervolle vermelding op DOCVILLE, de prijs voor Best Action/Sport-documentaire op het Flagstaff Mountain Film Festival in Arizona (2013) en de prijs voor Best International Short op het Documentary Edge Festival in Nieuw-Zeeland (2014). Misschien wel de beste non-fictie boksfilm aller tijden, schreef de VPRO over deze documentaire, en daar zijn we het voor een keer helemaal mee eens.
Regisseur: Sien Versteyhe
Documentaire
België, 2012 - 53 min. - PAL - 1.78.1
Nederlands/Dutch Dolby Digital 2.0
Ondertitels/Subtitles: Nederlands/English
Extra: -
Score: 80
William LIÉNARD
07/01/2015
---
---