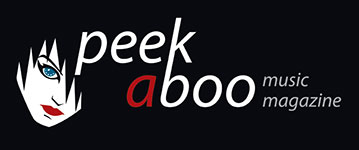 like this cinema review
---
SIMON CURTIS
Woman In Gold
Movie
•
Cinema
Drama
[59/100]

E1
17/07/2015, Didier BECU
---
The numerous lootings by the Nazis during World War II, are the subject of countless books. Behind every expropriation, whether it is a simple wedding ring or a priceless painting,hides a tragedy. No museum visitor who saw the Portrait of Adele Bloch-Bauer (or Woman In Gold) by Gustav Klimt in Vienna's Belvedere, ever imagined that the painting didn't belong there. If you want to see the famous work today, you have to v isit the German and Austrian Art in New York. The woman who caused that is the Jewish Maria Altmann (Helen Mirren). Adele Bloch-Bauer was her niece and the painting was a gift of Klimt to the wealthy family. It is only since the death of Maria's sister, that the widow is aware of that situation. After all these years, Mary has still such a dislike of Austrians, that she wants the painting back. If the Austrians still have some decency, thenn they will return the property to the right owners. Along with the very young lawyer Randy Schoenberg (Ryan Reynolds), the old woman starts a lawsuit against the Austrian state, but that is not keen in returning its Mona Lisa.
Because everyone knows how the story ends, Simon Curtis (the director of the disappointment My Week With Marilyn) has to seek his force in the performances and the directing. That's no problem for the first one. Helen Mirren is an actress who can put every movie on a higher level, and Ryan Reynolds is as a beginning lawyer not bad either. The rest of the cast is almost completely useless, even guest star Daniel Brühl (who actually shows up in every expensive production that needs a German) can't change that. And then there is the directing! We wonder why people like Curtis are getting green light for such projects. In a bumbling way, Curtis mixes the past with the present. We see some images from World War II in ugly sepia colours that transcend all the possible clichés. The lsecond part is an almost completely a (boring) court drama, with some occasional (meaningless) scenes of the private life of the lawyer, who prefers to help an old Jewish lady to get her painting back in stead of giving assistance of his pregnant wife.
Woman In Gold is of course not that bad, but you notice that Mirren and Reynolds are completely lost in this production. They try to squeeze everything out of it, but what is the use when there is an amateur behind the camera?
Didier BECU
17/07/2015
---
Over de talrijke kunstroven die de nazi's tijdens de Tweede Wereldoorlog pleegden, zijn er al even talloze boeken verschenen. Achter iedere onteigening, of het nu om een eenvoudige trouwring of een onbetaalbaar schilderij gaat, zit er een tragedie verborgen. Geen enkele museumbezoeker die het Portret Van Adèle Bloch-Bauer (ofwel Woman In Gold) van Gustav Klimt in het Weense Belvedere bewonderde, stelde zich ooit de vraag of dat schilderij daar wel thuishoorde. Wie tegenwoordig het beroemde kunstwerk wil zien, moet daarvoor naar de German and Austrian Art in New York reizen. De vrouw die daarvoor zorgde is de Joodse Maria Altmann (Helen Mirren). Adèle Bloch-Bauer was haar nichtje en het schilderij een gift van Klimt aan de steenrijke familie. Het is pas sinds de dood van Maria's zus, dat de weduwe hiervan op de hoogte is. Na al die jaren heeft Maria nog zo'n afkeer van Oostenrijkers dat ze het kunstwerk terug wil, want als de Oostenrijkers nog enig fatsoen hebben, dan kunnen ze op zijn minst de eigendom aan de bezitters teruggeven. Samen met de piepjonge advocaat Randy Schönberg (Ryan Reynolds) start de oude vrouw een proces tegen de Oostenrijkse staat, maar die wil niet zo maar haar Mona Lisa afstaan.
Omdat iedereen de afloop van het verhaal kent, wordt regisseur Simon Curtis (maker van de teleurstelling My Week With Marilyn) verplicht om de kracht van de film in de vertolkingen en de regie te steken. Dat eerste lukt aardig. Helen Mirren is een actrice die alles op een hoger niveau tilt, dus ook deze film, en Ryan Reynolds doet het als beginnende advocaat ook niet slecht. De rest van de cast loopt er echter voor spek en bonen bij, zelfs een kleine gastrol van Daniel Brühl (die eigenlijk in iedere dure productie opduikt als men een Duitser nodig heeft) verandert daar niets aan. En dan is er die regie! Het blijft gissen waarom mensen als Curtis, die nauwelijks kunnen regisseren, groen licht krijgen voor dergelijke projecten. Op een stuntelige manier mengt Curtis het heden en het verleden. We zien in lelijke sepiakleuren beelden uit de Tweede Wereldoorlog die alle clichés overstijgen. Het heden is bijna een volledig (saai) gerechtsdrama, met af en toe nietszeggende beelden uit het privéleven van de advocaat ,die liever een oude Joodse dame aan haar schilderij helpt dan dat hij zijn hoogzwangere vrouw bijstaat.
Woman In Gold is natuurlijk niet echt slecht, maar je merkt dat Mirren en Reynolds compleet verloren lopen in deze productie. Ze proberen er wel alles uit te persen, maar wat voor zin heeft dat als er een amateur achter de camera staat?
Didier BECU
17/07/2015
---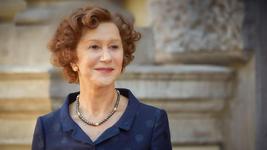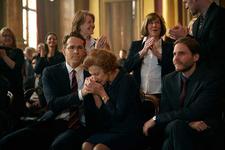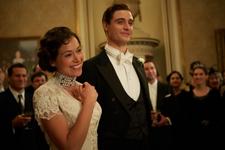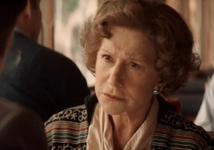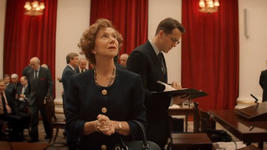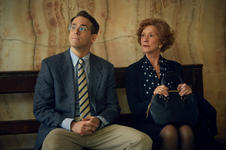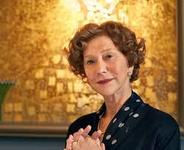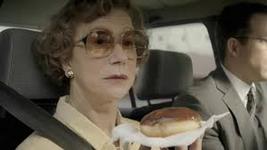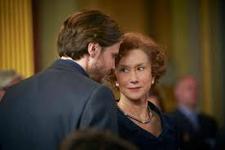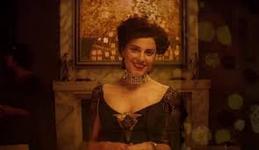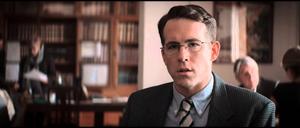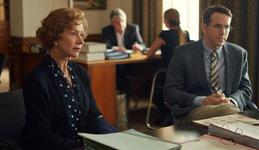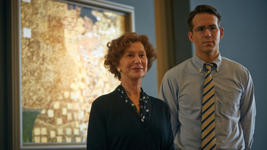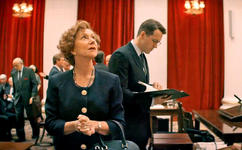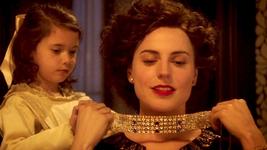 ---