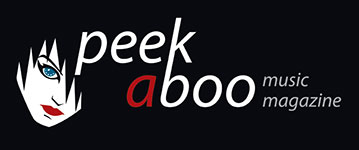 like this book review
---
SIMON SCHAMA
The History of the Jews, Part 1: Finding the Words (1000 BC – 1492)/De Geschiedenis van de Joden, Deel 1: De Woorden Vinden (1000 v.C. – 1492)
Book
Historical
[100/100]

05/03/2015, William LIÉNARD
---
The History of the Jews has been written before. Repeatedly and even more extensively. What makes Simon Schama's attempt so interesting is the fact that he does not harass the reader with too much facts and dates, but evaluates on historical grounds what is known about 3000 years of Judaism, because in the past 75 years a wealth of archaeological finds were unearthed (in Israel, but also in Syria, Lebanon, Iraq and especially in Egypt), so that a fuller understanding of Jewish history is inevitable. The most important new insights come from the so-called Dead Sea Scrolls, a collection of 900 manuscripts, including 200 of the Tanakh, the Hebrew Bible, to Christian known as the Old Testament. They were found between 1947 and 1956 in eleven caves near Qumran (about 12 km south of Jericho) and they were hidden probably around 68 AC at the time of the destruction of the Temple in Jerusalem. The manuscripts were written in Hebrew, Aramaic and Greek and they go back to the period between 250 BC and 50 AC. Together with described potsherds and fragments on papyrus and parchment found elsewhere, they shed new light on the political and religious developments of Judaism more than 2,000 years ago. The material shows that in addition to the material in the Tanakh, other manuscripts circulated that - as in the case of the Christian Bible - for various reasons were not included: because they were seen as apocryphal and incorrect or inappropriate, as they were circulating in small or remote communities, that had no direct influence on the course of events (in Jerusalem).
The comparison between the Tanakh (the official Hebrew Bible) and the new material leads Simon Schama to some important conclusions, more specific to the determination that the Jewish culture was not confined and that a significant proportion of its ideas circulated in a wider area, especially in Babylon, the land in the northeast, between Tigris and Euphrates. The Jewish YHWH has more than a few characteristics in common with the pagan Baal, and quite some pagan festivals - the winter solstice to name only one - got a place in the Jewish customs. The Jews were not, as the Old Testament often suggests, a closed community, but they participated - especially outside of Israel and Judea - in the cultural and social life of their environment. Animal sacrifices for example were only allowed in the temple of Jerusalem, but Jewish communities on Elephantine (an island in the Nile in southern Egypt, at the first waterfall) saw no reason not to do what in their environment was a common practice, and archaeological finds in Israel show that Jewish prayer houses and villas were built in the same style and decorated with the same expensive materials as those of the non-Jewish neighbours. The prohibition to create images was not always respected, because on many archaeological sites mosaics were found with representations of animals (dolphins, lions), date palms and human figures (mostly children) and even the pagan sun god Helios was often processed in Jewish motifs in the style of the houses and villa's in what we now call the Middle East.
Amusing are the small anecdotes which Schama processes in his text, eg. from the inventory of reprehensible practices in the Mishna (2nd century AC), in which we see the daily life of the Jews of that time. Do not use the Temple Mount for going from one place to another, is one of the reminders (showing that it happened), do not sleep and chat on holy ground, and women: do not leave the house on the Sabbath, dressed with wool or linen ribbons or a strap around your head or with a gold tiara (as shown on the mosaics) or nose rings! And men were reminded not to go to the synagogue on the Sabbath with decorated sandals, with a helmet or bony plates. During a long period Jewish men from Israel and Judea were recruited as mercenaries for Babylonian and Egyptian armies, and so it should not surprise us that they paraded on the streets in their military equipment! These fragments not only illuminate the text, Schama often uses a humorous tone to present them, but he is often sarcastic and mocking, as in a fragment in which he tells us how someone tried to convince someone else with the text of a book that was written 200 years later!
Very interesting is the period of King Herod in which the figure of Jesus is mentioned. There were many Jesuses, Schama begins his story sarcastically, but he neatly separates them, and the one who is of interest to us, is neatly called Jesus of Nazareth. And that he was the victim of a political conspiracy, is indisputable for Simon Schama. The consequences, however, were enormous and would leave their mark on European history for at least 2,000 years. The Archbishop of Constantinople, John Chrysostom (345-407), was not the first, but in any case the most radical opponent of everything that was Jewish, and in his sermons he called the Jews the murderers of Jesus. It marked the end of more than three centuries of symbiosis between Christians and Jews in the Roman Empire and the beginning of historical misunderstandings, suspicions and a long series of pogroms, culminating in the Holocaust.
The History of the Jews is an impressive achievement. In this first part Simon Schama offers a wonderful historical evocation of more than 3,000 years of Judaism, balanced against recent archaeological discoveries, in a style that maintains the reader on the edge of his chair. Simon Schama also participated in the five-part BBC series The Jews - History of a People (2006), and he decided to work out the story extensively and thoroughly in the current two-part book edition.
William LIÉNARD
05/03/2015
---
Als je als auteur de geschiedenis van het Joodse volk te boek wil stellen, dan betekent dat een tocht van ruim 3000 jaar en die leg je zoals in het geval van Simon Schama niet in één ruk af. Vandaar dat De Geschiedenis van de Joden in twee volumes van elk ruim 500 pagina's verschijnt (zonder de bijlagen). Deel 1: De Woorden Vinden (1000 v.C. – 1492) ligt sinds 2013 in de winkel, op Deel 2: Geen Woorden Voor (1492 – Nu) moeten we nog even wachten, want uitgeverij Atlascontact was zo vriendelijk om ons te laten weten dat Simon Schama dat deel momenteel schrijf en het tegen september 2014 in de winkel hoopt te krijgen.
De Geschiedenis van de Joden is eerder geschreven. Meermaals zelfs en uitgebreider. Wat Simon Schama's poging zo interessant maakt is het feit dat hij de lezer niet op een overdreven manier lastigvalt met feiten en data, maar op historische gronden evalueert wat er bekend is over 3000 jaar Jodendom, want in de voorbije 75 jaar is er een schat aan archeologische vondsten opgegraven (in Israël, maar ook in Syrië, Libanon, Irak en vooral in Egypte), zodat een nuancering van de Joodse geschiedenis onvermijdelijk is. De belangrijkste nieuwe inzichten stammen uit de zgn. Dode Zee-rollen, een collectie van 900 handschriften, waaronder 200 van de Tenach, de Hebreeuwse Bijbel, bij christenen beter bekend als het Oude Testament. Ze zijn tussen 1947 en 1956 gevonden in elf grotten in de buurt van Qumran (ruim 12 km ten zuiden van Jericho) en ze zijn waarschijnlijk omstreeks 68 n.C. verstopt, ten tijde van de verwoesting van de (tweede) tempel in Jeruzalem. De handschriften, geschreven in het Hebreeuws, Aramees en Grieks, dateren uit de periode 250 v.C. tot 50 n.C. Samen met beschreven potscherven en tekstfragmenten op papyrus en perkament die elders zijn gevonden, werpen ze een nieuw licht op de politieke en religieuze ontwikkelingen van het Jodendom van ruim 2000 jaar geleden. Uit het materiaal blijkt dat er naast het materiaal in de Tenach nog andere manuscripten circuleerden die – zoals in het geval van de christelijke bijbel – om allerlei redenen niet zijn opgenomen: omdat ze als ongeloofwaardig, niet correct of inopportuun werden beschouwd, omdat ze circuleerden in kleine of verafgelegen gemeenschappen die een minderheidspositie bekleedden of die geen rechtstreekse invloed hadden op de gang van zaken (in Jeruzalem).
Uit de vergelijking tussen de Tenach (de officiële Hebreeuwse bijbel) en het nieuwe materiaal trekt Simon Schama een aantal belangrijke conclusies en vooral eentje die bij nader toezien heel aannemelijk is, nl. dat de Joodse cultuur geen exclusieve aangelegenheid was, maar dat een belangrijk deel van het gedachtegoed ook bij andere volkeren in de wijde omgeving circuleerde, m.n. in Babylon, het land ten noordoosten, tussen Tigris en Eufraat. Nogal wat kenmerken blijkt de Joodse JHWH met de heidense Baäl gemeen te hebben en heel wat heidense feesten - de winterwende om er maar eentje te noemen – kregen een plaatsje in de joodse gebruiken. De joden leefden niet, zoals het Oude Testament vaak laat uitschijnen, als een gesloten gemeenschap, maar ze namen – vooral buiten Israël en Judea – deel aan het culturele en maatschappelijke leven van hun omgeving. Dat bijvoorbeeld dierenoffers alleen in de tempel van Jeruzalem waren toegestaan, was voor joodse gemeenschappen op Elephantine (een eiland in de Nijl in het zuiden van Egypte bij de eerste waterval) geen reden om dat niet te doen (want hun buren deden het ook), en uit archeologische vondsten in Israël blijkt dat joodse gebedshuizen en villa's in dezelfde stijl en met dezelfde dure materialen werden gebouwd als die van de niet-joodse buren. Het verbod om afbeeldingen te maken, werd overigens ook niet altijd nageleefd, want op heel veel archeologische sites zijn mozaïeken gevonden met afbeeldingen van dieren (dolfijnen, leeuwen), dadelpalmen en menselijke figuren (meestal kinderen) en zelfs de heidense zonnegod Helios werd vaak met naam en toenaam in joodse motieven verwerkt, helemaal in de stijl van wat gangbaar was in een ruime omgeving in wat wij nu het Midden-Oosten noemen.
Heel lang – en vooral in de romantische periode op het einde van de 19de eeuw – werd het Oude Testament als een geschiedenisboek gelezen en gingen voornamelijk Britse archeologen op zoek naar de plek in de Sinaï waar Mozes van God de stenen tafelen kreeg en waar voldoende ruimte was om 2 miljoen vluchtelingen uit Egypte (600.000 mannen met vrouwen, kinderen, huisgerief en vee) te laten kamperen. Nu klinkt het ongelooflijk, maar toen had men er blijkbaar geen probleem mee dat een dergelijke massa van voedsel, drinkwater en sprokkelhout moest worden voorzien – laat staan dat ze 40 jaar rond kon zwerven - in een gebied dat alle karakteristieken heeft van een droog en onherbergzaam woestijngebied. Simon Schama, zelf een jood van geboorte, neemt de oude teksten in elk geval met een flinke korrel zout, want de Tenach is uiteindelijk niet opgezet als een geschiedenisboek naar onze normen, maar als een verzameling van 39 Bijbelboeken, die heel diverse onderwerpen behandelt zoals de Wet, de Profeten en de Geschriften (kronieken, psalmen, spreuken, het Hooglied, hygiënische voorschriften, etc.) en die niet alleen bedoeld was als lering, maar minstens even zeer als aanmaning, ondersteuning en algemeen richtsnoer in het dagelijks leven.
Vermakelijk zijn vooral de kleine anekdotes die Schama in z'n tekst verwerkt, bijv. uit de inventaris van afkeurenswaardige gewoonten in de Misjna (2de eeuw n.C.) waaruit we het dagelijkse leven van de joden van die tijd leren kennen. Gebruik de tempelberg niet als doorsteek, is één van de aanmaningen (waaruit blijkt dat dat dus gebeurde), slaap en klets niet op heilige grond, en nog: vrouwen, ga op de sabbat niet opgedirkt met wollen of linnen linten het huis uit of met een band om uw hoofd of met een gouden stadstiara (te zien op de mozaïeken) of met neusringen! En ook de mannen moesten eraan geloven: ga niet naar de synagoge op de sabbat op sandalen met sierspijkers, met een helm of beenplaten. Heel lang werden joodse mannen uit Israël en Judea nl. als huurlingen gerekruteerd voor o.a. Babylonische en Egyptische legers en dus mag het ons niet verbazen dat ze in hun militaire uitrusting op straat paradeerden! Het zijn fragmenten die de tekst verluchtigen en Schama gebruikt niet alleen een humoristische toon om ze te presenteren, maar ook vaak een sarcastische en wat spottende, zoals in een fragment waarin hij vertelt hoe men iemand probeerde te overtuigen met de tekst uit een boek dat niet eerder dan 200 jaar laten zou worden geschreven!
Heel boeiend is de periode van koning Herodes waarin uiteraard de figuur van Jezus ter sprake komt. Er waren toen veel jezussen, begint Schama z'n verhaal een beetje tergend, maar hij houdt ze wel uit elkaar en degene die ons interesseert noemt hij netjes Jezus van Nazareth. En dat er sprake was van een politieke afrekening waarvan de man in kwestie het slachtoffer werd, dat staat voor Simon Schama buiten kijf. Maar de consequenties waren enorm en zouden nog 2000 jaar (en misschien langer) hun stempel op de Europese geschiedenis drukken. De aartsbisschop van Contantinopel, Johannes Chrysostomus (345-407), was wellicht niet de eerste, maar in elk geval de radicaalste tegenstander van alles wat joods was en hij noemde in z'n donderpreken de joden de moordenaars van Jezus. Het betekende het einde van ruim drie eeuwen symbiose tussen christenen en joden in het Romeinse Rijk en het begin van historische misverstanden, verdachtmakingen en een lange reeks pogroms met de Holocaust als voorlopig hoogtepunt.
De joodse dierenoffers uit de tijd van de tempel én de verdachtmakingen omtrent het ontvoeren van christelijke jongetjes om ze te offeren aan hun god, het is gedachtegoed waarvan de joden tot in de 20ste eeuw last zouden hebben. Toen Rome het christendom als staatsgodsdienst invoerde en de Kerk zich in de eeuwen nadien steeds meer als een wereldlijke macht ging gedragen, werd de positie van de joden steeds hachelijker en zochten ze hun toevlucht in Noord-Afrika en het Midden-Oosten waar ze, ondanks allerhande beperkingen en de opkomst van de islam vanaf het begin van de 7de eeuw, minder het slachtoffer waren van pogroms en verbanningen. Tegen het begin van de 13de eeuw wordt hun positie in West-Europa precair, want franciscaner monniken laten opnieuw verhalen over kinderontvoeringen circuleren en nieuwe beschuldigingen over het onteren van de heilige hostie, die later worden gekoppeld aan de regelmatige uitbraak van de pest, waarvoor men de joden verantwoordelijk stelt. In de steden langs de Rijn (Worms, Keulen, etc.) worden hele gemeenschappen uitgeroeid en nadien slaat de waanzin over naar Engeland, waar opnieuw grote moordpartijen worden georganiseerd. Maar de uitdrijving uit Spanje in 1492 – en later uit Portugal - is wellicht de grootste ramp die het joodse volk is overkomen tot de opkomst van de nazi's in Duitsland, en Simon Schama noemt de manier waarop de katholieke koningen in Madrid te werk gingen een onderneming die vergelijkbaar is met de Holocaust, want ook zonder concentratiekampen en verbrandingsovens was het niet meer, maar ook niet minder dan een etnische zuivering op grote schaal, op meedogenloze wijzen uitgevoerd door de Inquisitie.
De Geschiedenis van de Joden van Simon Schama is een indrukwekkende prestatie en wie zich voor het onderwerp interesseert, vindt in dit eerste deel een prachtige historische evocatie van meer dan 3000 jaar Jodendom, afgewogen tegen recente archeologische vondsten en verteld in een stijl die de lezer op het puntje van z'n stoel houdt. Eerder werkte Simon Schama ook al mee aan de vijfdelige BBC-serie De Joden - Geschiedenis van een Volk (2006), waardoor hij besloot om het verhaal uitgebreider en grondiger uit te werken in de huidige tweedelige uitgave.
William LIÉNARD
05/03/2015
---
---