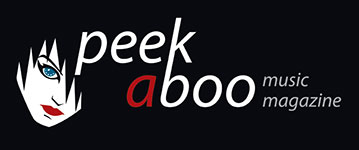 like this movie review
---
SIMON WEST
Wild Card
Movie
Action
[60/100]

Dutch FilmWorks
16/06/2015, Didier BECU
---
Here is (once again) Jason Statham! The amount of movies of this action hero seems to be so huge that you might think that Statham has a stack of scenarios at home which he finishes one by one. If names were a decisive factor for a good movie, then Wild Card would simply be a winner. The director is Simon West. The man will not go down in history as Kubrick's successor , but Con Air, Lara Croft: Tomb Raider and even The Expendables 2 are after all decent action flicks. Even better is the name of William Goldman. He might be unknown to most of us, but from his pen came scripts like the war classic A Bridge Too Far, Marathon Man, All the President's Men, Maverick and even Butch Cassidy and the Sundance Kid. Admit it, a list to fall back over from. And yes, oh irony, if the film has one weak point, then it is that damn script ! We better not say anything about Jason Statham himself. Anyone who buys a movie from the Briton knows that there will be fights, and it's probably the only thing he can do, because we don't expect him to comle up with a Rocky or a Terminator.
The story takes place in Las Vegas this time. An ideal place for unsavory characters. Nick Wild (Statham so) is a kind of jack of all trades. If he does not gamble or hang at the bar, he accepts all kinds of jobs every normal man would refuse. He lets himself strike for a few hundred dollars by a bum, so the lady who is with him
thinks he is a hero. Wild doesn't care that much, one day he will be (or at least that is what he thinks) leaving the gambling city as a rich man. And then it happens: a woman who ruins his plans, or what were you thinking? Well, you really should feel pity for Holly (Dominik García-Lorido) because the gangster Danny DeMarco (Milo Ventimiglia) along with his two friends, has brutally raped her and maimed her pretty face. Holly wants justice and because no judge will believe her, she begs Nick to teach the gangster a lesson.
Statham is not a brilliant actor, but for this kind of roles he is convenient enough. The makers are trying hard to make a drama out of the story, but that factor never really works because the mob characters are simply too fake. Another downside is that Simon West wanted to make a sort of Christmas action movie, everyone knows what happened with Schwarzenegger in Jingle All The Way. Apparently not West, so do not freak out when you see Statham a few times with a silly Christmas hat on his bald head. That tendency to make a drama, can also be a downer for action fans as they just want to see Statham whack, but this time he is only four times in action (in terrible slow motion footage, in which you hear bones crack, but visually it is too bland). Wild Card is not bad and even worth a ride. Now up to the next one! We probably see you in three months Mr Statham!
Wild Card is released on Dutch Filmworks, both on DVD and Blu-ray.
Didier BECU
16/06/2015
---
Daar is Jason Statham weer! De films van de actieheld zijn amper bij te houden en soms lijkt het wel alsof Statham thuis een stapel scenario's heeft liggen die hij netjes één voor één afwerkt. Als namen de doorslaggevende factor voor een goede film zouden zijn, dan moet Wild Card gewoon een schot in de roos zijn. De regie is in handen van Simon West, de man zal niet de geschiedenis ingaan als de opvolger van Kubrick, maar Con Air, Lara Croft: Tomb Raider en zelfs The Expendables 2 zijn al bij al leuke actiefilms. Nog beter is de naam van William Goldman. Zijn naam zegt je misschien niet bijster veel, maar uit zijn pen kwamen scripts zoals de oorlogsklassieker A Bridge Too Far, Marathon Man, All The President's Men, Maverick en zelfs Butch Cassidy and the Sundance Kid. Geef toe, een lijstje om toch van achterover te vallen. En tja, oh ironie, als de film één zwak punt heeft, dan is het toch wel dat verdomde scenario zeker! Over Jason Statham zelf gaan we het maar niet hebben. Wie een film met de Brit in huis haalt weet dat er zal geknokt worden, het is waarschijnlijk ook het enige wat hij kan, want we zien hem nog niet gauw een Rocky of Terminator maken.

Het knokverhaal speelt zich deze keer in Las Vegas af. Een ideale plek voor louche types. Nick Wild (Statham dus) is er een soort manusje-van-alles. Als hij niet zit te gokken of aan de toog hangt, knapt hij allerlei klusjes op die een normaal mens zou weigeren. Zo laat hij zich bijv. voor een paar honderd dollars door een nietsnut op de bek slaan zodat het liefje denkt dat ze een held aan haar zij heeft. Wild kan het allemaal niet veel schelen, ooit zal hij (ten minste dat denkt hij) als een rijk mens de gokstad verlaten. En dan gebeurt het natuurlijk: een vrouw die de plannen komt verpesten, of wat dacht je? Nu ja, eigenlijk moet je eerder medelijden hebben met Holly (Dominik García-Lorido) omdat de gangster Danny DeMarco (Milo Ventimiglia) haar samen met zijn twee vriendjes brutaal heeft verkracht en op de koop toe haar mooie gezichtje heeft verminkt. Holly wil gerechtigheid en omdat geen enkele rechter haar zal willen geloven, smeekt zij Nick om de gangster mores te leren. En, goed geraden, alhoewel hij liever aan de toog zou blijven plakken, besluit hij om zijn buurmeisje te helpen.

Statham is wel geen briljante acteur, maar voor dit soort rollen is hij uiterst geschikt. De makers proberen heel wat drama in het verhaal te verwerken, toch werkt dit nooit echt omdat het veel te ongeloofwaardig overkomt, daar zijn de mafiatypetjes nu eenmaal veel te nep voor. Een ander minpunt is dat Simon West net iets te veel zin had in een kerstactiefilm, iedereen weet toch wat Schwarzenegger in Jingle All The Way is overkomen? Blijkbaar niet, dus niet schrikken als je Statham een paar keer met een kerstmuts op zijn kaalkop in deze film ziet rondlopen. Die neiging om er een drama van te maken kan ook een domper zijn voor actiefans die Statham alleen maar willen zien meppen, want de kleerkast komt eigenlijk maar vier keer in actie (en dan nog met die verschrikkelijke slow-motionbeelden, waarbij je wel botten hoort kraken, maar visueel verweesd achterblijft). Wild Card is zeker niet slecht en zelfs een rit waard. Nu op naar de volgende! Waarschijnlijk tot over drie maanden mijnheer Statham!
Wild Card is uitgebracht door Dutch FilmWorks, zowel op dvd als Blu-ray.
Didier BECU
16/06/2015
---
---