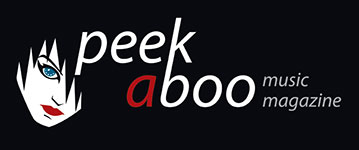 like this concert review
---
SIMPLE MINDS
Brussels, Vorst Nationaal (14/11/2015)
Concert
New wave
•
Rock
18/11/2015, Mark VAN MULLEM
---
Some bands never disappoint.For 37 years, Simple Minds is a guarantee for a great live show. The sympathetic Scots always make the expectations come true. It was not different on Saturday 14th November 14th at Forest National, Brussels. The band did nothing less than impress, both in an entertaining and emotional way. The Scots are touring with their 18th studio album Big Music from 2014.
In recent months, the Big Music Tour visited the UK and some European cities. For the second part of the tour, they also visited Belgium with concerts in Brussels and Antwerp. The concert on Saturday, November 14th at Forest National was also the start of their second Big Music Tour. And what a start it was...
The many armed police men and the strict controls at the entrance of the venue had everything to do with the horror of the night before in Paris. In the city of light, at the venue at where Simple Minds played several times (Le Bataclan), unsuspecting music fans were mercilessly killed by terrorists.
When Maurice Ravel's Bolero was played as intro, the hall lights were dimmed and Theme For Great Cities popped through the speakers. The band came on and Jim Kerr spoke to the audience before playing music: "This is the first night of our tour. But tonight it is different. Soon we will bring our music to you. But first we want to bring a tribute to Paris, and how can we do it better as with music? Please, listen with us " Silence followed, you could hear a pin drop, and then, slort and powerful: Banging on the Door, Pt. 1 (*), with a strong and long applause at the end, for Paris.
The band members took their positions and the famous bass riff of Waterfront sounded through the hall. The great thumping bass of Ged Grimes almost makes us forget the iconic Simple Minds bassist Derek Forbes. With a tight Up On The Catwalk as the second song in the set, the evening was already great. Perfectly placed and with an incredible vibe. The party had begun. A highlight! And what to think about the awesome version of Celebrate and an oppressive version of Hunter and the Hunted, with a remarkable keyboard solo by Andy Gillespie. Can I put this guy in the spotlight? Since 2002, he is more than just the new keyboard player. Gillespie already provided many Simple Minds classics with new beautiful arrangements. Bravo!
Goosebumps appeared when Catherine AD Davies sat behind the piano and sang Rivers of Ice. What a voice!

During New Gold Dream (81 82 83 84), the venue exploded again. Besides the title track, nearly all the other songs from New Gold Dream were performed. The inevitable Don't You Forget About Me was the ending of the first set.
A great Book of Brilliant Things, sung by Sarah Brown, was skilfully linked to Five To One by The Doors, just as the band used to do in the 80s. Another magical moment came with an impressive version of Banging on the Door (Pt.2) with the vocals of both Sarah and Catherine. The pimped 2015 version of Speed ​​Your Love To Me would do well at many dance parties.
Do not ask me why, but Once Upon A Time was also well represented in the set, I always thought it was
the ultimate album, in which Mel Gaynor bangs the drums. Mel prove his talent in Brussels as well, and of course not only during the Once Upon A Time songs.
Perhaps, the biggest surprise of the evening was the ultimate cult classic This Fear of Gods: Someone's singing in the shower, someone's singing in the shower, singing, singing, shower,...
In the first set of the concert only one song from the new album was played: Blindfolded. In the second set we heard some more, but on a very economic basis. Strange, because Big Music is a strong album and the songs work well on stage. Midnight Walking was a downright stunner and during the excellent single Honest Town, we once again heard the superb guitar work of Charlie Burchil, withs the bomb that's called Big Music during the encore.
There were lots of highlights, but also a lot of emotions. Paris was never far away. There were plenty of songs that you could link with the tragedy. Let there Be Love can count as a message of hope, or even Let It All Come Down with its beautiful text (When day breaks there's a light shining through) and also the closing song of the second set.

The first day of the Big Music Tour only offered us four songs from the new album, but it was certainly big music. In 2015 the nearly 40-year-old band sounds tighter and younger than ever! Respect!
Afterwards, Jim was in Antwerp, fortunately with a better voice than your reporter!
Simple Minds still plays in Amsterdam (HMH), and does a few gigs in the UK with The Stranglers as support.
(*) The instrumental intro of 'Banging on the Door "(Real Life, 1991)
In the Dutch version you find the set list.
Mark VAN MULLEM
18/11/2015
---
Er zijn van die bands die je nooit teleurstellen. Jim Kerr mag dan steeds zijn publiek bewieroken met You never ever let us down. De band doet dat ook niet met zijn publiek. Simple Minds staan al 37 jaar garant voor een sterke livereputatie. De sympathieke Schotten maken het altijd waar. Het was niet anders op zaterdag 14 november in Vorst-Nationaal. De band deed niets minder dan imponeren, entertainen en emotioneren. De Schotten toeren met hun 18e studioalbum Big Music uit 2014.

De Big Music Tour hield de afgelopen maanden al halt in de UK en in een aantal Europese steden. Voor het tweede luik van de tour wordt ook België bezocht met concerten in Brussel en Antwerpen. Het concert van zaterdag 14 november in Vorst Nationaal was meteen ook de start van deze tweede Big Music Tour. En wat voor een start...

De grote politie-overmacht en de strenge controles bij het binnenkomen van het concertgebouw hadden natuurlijk alles te maken met de gruwel van de avond voordien in Parijs. In de lichtstad, uitgerekend in de zaal waar Simple Minds al een paar keer speelde (Le Bataclan), werden nietsvermoedende muziekfans genadeloos neergemaaid door terroristen.

Toen Maurice Ravel's Bolero door de zaal klonk was de tijd gekomen. De zaallichten doofden en Theme For Great Cities knalde door de luidsprekers. De band kwam op en Jim Kerr, krop in de keel, sprak de zaal toe: "Dit is de eerste avond van onze toer. Maar deze avond is anders. Straks brengen we onze muziek voor jullie. Maar eerst willen we een eresaluut brengen aan Parijs, en we doen dat hoe we dat best kunnen: met muziek. Alsjeblief, luister met ons mee?" Een ijzige stilte, je kon een speld horen vallen en dan weerklonk, kort maar krachtig, Banging on the Door, Pt. 1(*). Een sterk en lang applaus weerklonk, voor Parijs.

De bandleden namen hun posities in en daar was die o zo bekende bassriff. Waterfront knalde ongenadig en omnipotent door de zaal. De geweldige pompende bass van Ged Grimes deed de iconische Simple Minds-bassist Derek Forbes haast vergeten. Met een strak Up On The Catwalk als tweede song in de set, kon de avond niet meer stuk. Perfect gebracht en met een ongeloofelijke vibe. Het feest was begonnen. Een hoogtepunt! En wat te denken van een geweldig Celebrate of het wederom sublieme en beklemmende Hunter and the Hunted met een knappe keyboardsolo door Andy Gillespie. Mag ik deze man trouwens eens in de kijker zetten? Sinds 2002 is hij meer dan de nieuwe keyboardspeler. Gillespie voorzag sindsdien al vele Simple Minds-classics van prachtige nieuwe arrangementen. Bravo!

Kippenvel-a-gogo toen Catherine A.D. Davies zich achter de piano en microfoon zette en Rivers of Ice bracht. Wat een stem, wat een versie. Slik.

Tijdens New Gold Dream (81 82 83 84) ging het dak eraf, nog eens. Behalve de titeltrack kwamen ei zo na ook alle andere songs uit New Gold Dream aan bod. Het onvermijdelijke Don't You Forget About Me was de sluiter van de eerste set.

Een geweldig Book of Brilliant Things, gezongen door Sarah Brown, werd vakkundig gekoppeld aan Five To One van The Doors zoals de band dat in de jaren'80 ook placht te doen. Een tweede kippenvelmoment kwam er met een indrukwekkende versie van Banging on the Door (Pt.2) met de vocalen van zowel Sarah als Catherine. De naar 2015 gepimpte versie van Speed Your Love To Me zou niet misstaan op menig dansfeestje.
Vraag me niet waarom, maar ook Once Upon A Time was goed vertegenwoordigd in de set, ik heb dat altijd de ultieme Mel Gaynor-plaat gevonden. Hoe de drums daarop knallen! En Mel kon dat ook bewijzen in Vorst, niet alleen in de vele Once Upon A Time -songs, natuurlijk.

De grootste verrassing van de avond was misschien wel de ultieme cultclassic This Fear of Gods: Someone's singing in the shower, someone's singing in the shower, singing, singing, shower,...

In de eerste set van het concert zat slechts één song uit het nieuwe album; Blindfolded. In de tweede set werd het album mondjesmaat bezocht. Die Schotse zuinigheid hoefde niet, want Big Music is een sterk album en de songs staan er ook live. De bewijzen werden geleverd met Midnight Walking, een regelrechte knaller, de uitstekende single Honest Town met weerom fraai gitaarwerk van Charlie Burchil en de tot in de bisronde opgespaarde bom die Big Music heet. In het eerste deel van de tour kwamen ook heel wat andere songs van het album aan bod, misschien worden die opnieuw opgevist in een van de shows, de komende dagen en weken.
Het concert regende hoogtepunten en bracht veel feestgedruis, maar ook emotie. Parijs was nooit ver weg. Er waren tal van songs die je kon linken aan de tragedie. Zo kan Let there Be Love tellen als boodschap van hoop of ook Let it All Come Down, met zijn prachtige tekst (When day breaks there's a light shining through) en tevens de afsluiter van de tweede set. Behalve een ideale afsluiter, ook een flink krop-in-de-keel-moment. Bloedmooi.
De eerste dag van de Big Music Tour bracht ons slechts 4 songs uit dat nieuwe album, maar big music was het zeer zeker. De bijna 40-jarige band klinkt anno 2015 jonger en strakker dan ooit! Respect!
Jim was daags nadien, in Antwerpen, gelukkig beter bij stem dan jullie verslaggever!
Simple Minds komt nog naar Amsterdam (HMH. Daarna doet de band nog een aantal optredens in de UK met The Stranglers in het voorprogramma.
(*) de instrumentale intro van 'Banging on the Door' (Real Life, 1991)
SETLIST:
intro: Bolero / Theme for Great Cities / words from Jim & moment of silence with snippet of 'Banging on the Door 1' / 1. Waterfront / 2. Up On The Catwalk / 3. See The Lights / 4. Celebrate / 5. Blindfolded / 6. Promised You A Miracle /7. Glittering Prize / 8. Mandela Day / 9. Real Life / 10. Hunter and The Hunted / 11. New Gold Dream (81 82 83 84) / 12. Rivers of Ice (vocal: Catherine) / 13. Dolphins / 14. Don't You.
+ INTERMISSION +
15. Book of Brilliant Things (Sarah-vocal) / 16. Five To One / 17. This Fear of Gods / 18. Honest Town / 19. Banging On The Door / 20. Someone Somewhere In Summertime / 21. Speed Your Love to Me' / 22. Once Upon A Time / 23. All The Things She Said / 24. Let There Be Love / 25. Midnight Walking / 26. Let It All Come Down //
ENCORE
27. Big Music / 28. Alive and Kicking / 29. Sanctify Yourself // outro: Louie Louie.
Mark VAN MULLEM
18/11/2015
---