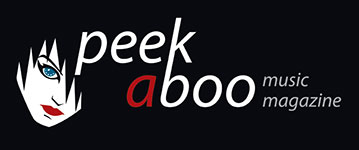 like this concert review
---
SIMPLE MINDS + THE STRANGLERS
Glasgow, SSE Hydro (28/11/2015)
Concert
New wave
•
Post Punk
02/12/2015, Mark VAN MULLEM
---
Get In Get Out Of The Rain...
Saturday, November 28th, 2015, Glasgow. It is raining cats and dogs. Incessantly. And it would do so throughout the whole day and evening. Thus the ideal setting for the home concert of Simple Minds, who performed that evening at the SSE Hydro, beside the River Clyde, on the waterfront, so to speak! Get in get out of the rain sounded more than appropriate that night. Simple Minds playing home, that means that rain is simply a part of it, right? Whatever, a concert of Simple Minds in the town where they grew up and debuted as Johnny And The Self Abusers (I kid you not) is always something special, even something sacred. But how do you explain something like that? Is there something in the water ? I love it: it's a Glasgow thing, you would not understand.
In the final part of the Big Music Tour the band visited London, Leeds, Glasgow, Dublin and Aberdeen with the Men In Black of Guilford as the support. The Stranglers opened for the Scots and they did this in a splendid way. Many Simple Minds fans first showed little enthusiasm for The Men in Black, but many changed their opinion. Glasgow received a compact version of the set of the Marchin On Tour that also brought them recently to Belgian cities like Vilvoorde and Leuven. The highlights of the set were Toiler on the Sea, Duchess, No More Heroes, Peaches and once again Nice 'N Sleazy. Of course Always The Sun and Golden Brown are crowd pleasers, but I was glad Five Minutes was included. Hiowever, it's strange to see the heroes in black as a support act. But in March 2016, they'll tour the UK and they'll play the whole iconic album Black & White!
Before Simple Minds were on stage, we heard known tunes by Talking Heads, Tom Tom Club, David Bowie, Generation X... and then it ended with Ravel 's Bolero, and when Theme For Great Cities came out of the speakers, it was time for Simple Minds. While outside the rain was still going heavy, Waterfront (predictable or not) was more than ever the perfect choice to open the set. The audience already was in trance. Yes, that's Glasgow for ya! The set list was a bit shorter than during the previous tour dates, but we got again a great party. Up On The Catwalk was again a highlight. In the song Robert de Niro and Nastassja Kinski are named, and indeed they're now a bit older, just like Simple Minds, not that you can hear that. The Hydro went crazy. welcome home Simple Minds. Beautiful.

Too bad Blindfolded and This Fear of God were removed from the set. At least we heard a sublime Celebrate. Charlie Burchil just had his birthday, and when Kerr informed the audience, the whole venue sang a loud happy birthday.

The new arrangement of Book of Brilliant Things is excellent: sublime singing by Sarah Brown and then Jim dropped in with Five To One (The Doors), it's just genius. The acoustic version of The American is superb. The tandem Rivers of Ice-Dolphins remains a stroke of genius, even now with heavenly vocals of Catherine A.D. in Rivers, who would show her talent once again on Banging On The Door.

Just as usual, many songs were played from New Gold Dream, even though Hunter and The Hunted was missing. Of course Glittering Prize, Promised You A Miracle and New Gold Dream were performed. The scarce songs from Big Music were Honest Town and Midnight Walking again demonstrated the strength of the new album, and also the title track Big Music was played, a real crowd pleaser in the making.

As with U2, the more Simple Minds tour, the more their new songs disappear into the background. But that is a detail. Simple Minds in 2015 is a well-oiled machine with top musicians who know what they're doing and they play with visible pleasure.

Everything OK? Yes, Jim. And it was indeed a special night, even if you hoped for something "really special" when they're playing in their home town. It was a huge celebration with a great enthusiastic audience: great vibes in Glasgow. The rain we got for free, even for hours after the concert and also during the last encore. But who moans about that after having seen so many positive things?
Setlist The Stranglers:
Waltz In Black / Toiler On The Sea / (Get A) Grip (On Yourself) / Nice 'n Sleazy / Relentless / Golden Brown / Always The Sun / Peaches / Five Minutes / Duchess / Northfolk Coast / No More Heroes.
Setlist Simple Minds:
Theme For Great Cities / Waterfront / Up On The Catwalk / See The Lights / Celebrate / The American (acoustic) / Promised You A Miracle / Glittering Prize / New Gold Dream (81 82 83 84) / Rivers Of Ice (Catherine vocal) / Dolphins / Don't You Forget About Me / Honest Town / Book of Brilliant Things (Sarah Vocal) / Five To One / Someone Somewhere in Summertime / Once Upon A Time / All The Things She Said / Let There Be Love / Midnight Walking

BIS:
Big Music / Alive and Kicking / Sanctify Yourself.
Mark VAN MULLEM
02/12/2015
---
Get In Get Out Of The Rain...
Zaterdagochtend, 28 november 2015, Glasgow en het regent liters, emmers. Onophoudelijk. En dat zou het de hele dag en avond blijven doen. De ideale setting dus voor het thuisconcert van Simple Minds, die die avond optraden in de SSE Hydro, naast de Clyde-rivier, aan het "waterfront" dus. "Get in get out of the rain" klonk meer dan toepasselijk, die avond. Simple Minds die in hun thuishaven spelen, daar hoort regen bij, toch? Wat er ook van zij: een concert van Simple Minds in de stad waar ze opgroeiden en ooit debuteerden als Johnny And The Self Abusers (I kid you not) heeft altijd iets speciaals, iets sacraals zelfs. Maar hoe leg je zoiets uit. Zit er iets in het water? Ik hou het op: It's a Glasgow thing, you wouldn't understand.
In het laatste luik van de Big Music Tour bezocht de band London, Leeds, Glasgow, Dublin en Aberdeen. Ze namen de Men In Black uit Guilford mee. The Stranglers mochten openen voor de Schotten en deden dat met brio. Bij heel wat Simple Minds-fans was er vooraf weinig enthousiasme te bespeuren voor The Men In Black, maar velen stelden hun mening bij na de straffe set die The Stranglers op de zaal loslieten. Glasgow kreeg een compactere versie van de set van de Marchin On Tour die hen recent ook nog in Vilvoorde en Leuven bracht. Hoogtepunten in de set waren zeer zeker Toiler on the Sea, Duchess, No More Heroes, Peaches en ook nu weer Nice 'N Sleazy. En natuurlijk gingen Always The Sun en Golden Brown erin als zoete koek. Blij om ook Five Minutes te horen opduiken. Wel vreemd om de helden in het zwart als een support act te beleven. Maar, voor de fans: in maart 2016 toeren ze door de UK en spelen ze integraal het iconische album Black & White!

Na de bekende opwarmmuziek met o.a. Talking Heads, Tom Tom Club, David Bowie, Generation X,... en eindigen met Ravel's Bolero knalde Theme For Great Cities door de boxen. Tijd dus voor Simple Minds. Terwijl buiten de regen nog lustig naar beneden gutste, was Waterfront meer dan ooit (voorspelbaar of niet) de perfecte keuze om de set te openen. Het publiek was nu al uitzinnig. Ja, that's Glasgow for ya! Weinig verrassingen in de setlist, die vooral een stukje korter was dan tijdens de voorbije tourdata, maar we kregen wel opnieuw een geweldig feest cadeau. Ook nu was Up On The Catwalk een hoogtepunt. De in de song genoemde Robert de Niro en Nastassja Kinski zijn nu alweer wat ouder, zo ook Simple Minds, maar dat is echt nergens aan te merken. En de song klink nog okselfris en o zo potent. Het dak van de Hydro ging eraf. Een warm welkom thuis voor Simple Minds. Mooi.

Jammer dat Blindfolded en This Fear of Gods uit de set werden gehaald. Een lichtjes subliem Celebrate, dat wél behouden bleef, maakte veel goed. Charlie Burchil was net jarig geweest. Kerr had dat nog maar net verteld of een luid happy birthday to you klonk door de Hydro.

Het nieuwe arrangement van Book of Brilliant Things, met een voortreffelijk zingende Sarah Brown en Jim invallend met Five To One (The Doors), staat als een huis. De akoestische versie van The American is super. De tandem Rivers of Ice-Dolphins blijft een geniale vondst, met ook nu hemelse vocalen van Catherine A.D. in Rivers, die dat ook nog eens mocht etaleren in Banging On The Door.

Een overaanbod van New Gold Dream, al blijft dat een geniale plaat, was ook ons deel in Glasgow. Maar meer valt daar niet op aan te merken. Behalve misschien dat Hunter and The Hunted gemist werd? Natuurlijk werden Glittering Prize, Promised You A Miracle en New Gold Dream met verve gebracht. De schaarse songs uit Big Music, Honest Town en Midnight Walking, toonden nog eens de sterkte van het nieuwe album, met ook de Big Music, de song, als crowdpleaser in de maak.

Net zoals bij U2, verdwijnen de nieuwe songs wat naar de achtergrond. Vijf songs uit zo'n nieuwe plaat laat toch nog voldoende ruimte voor de 'usual suspects' en verrassingen uit memory lane, niet? Maar dat is detailkritiek.
Simple Minds anno 2015 is een goed geoliede machine met stuk voor stuk topmuzikanten die weten waarmee ze bezig zijn en die met zichtbaar plezier spelen.

Everything Ok? Yes, Jim.
En het was inderdaad een speciale avond, al durft een mens al eens 'een specialleke' verwachten in hun thuisstad. Het was een enorm feest met een geweldig enthousiast publiek: great vibes in Glasgow. De regen kregen we er gratis bij, ook nog uren na het concert en het laatste bisnummer. Maar wie maalde daar toen nog om, opgeladen met zoveel positieve dingen…


Setlist The Stranglers:
Waltz In Black / Toiler On The Sea / (Get A) Grip (On Yourself) / Nice 'n Sleazy / Relentless / Golden Brown / Always The Sun / Peaches / Five Minutes / Duchess / Northfolk Coast / No More Heroes.

Setlist Simple Minds:
Theme For Great Cities / Waterfront / Up On The Catwalk / See The Lights / Celebrate / The American (acoustic) / Promised You A Miracle / Glittering Prize / New Gold Dream (81 82 83 84) / Rivers Of Ice (Catherine vocal) / Dolphins / Don't You Forget About Me / Honest Town / Book of Brilliant Things (Sarah Vocal) / Five To One / Someone Somewhere in Summertime / Once Upon A Time / All The Things She Said / Let There Be Love / Midnight Walking
Mark VAN MULLEM
02/12/2015
---