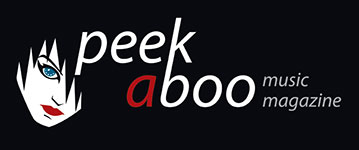 like this cd single review
---
SINEAD O'CONNOR
The Foggy Dew
Music
•
CD single
Folk
•
Rock
[90/100]

Self-released
17/09/2015, William LIÉNARD
---
Sinéad O'Conner has released a new single. The Foggy Dew was recorded for the commemoration of the 100th anniversary of the funeral of Jeremiah O'Donovan Rossa in Dublin, a renowned leader of the Fenian movement, who strove for Irish independence in the 19th century. His funeral at Glasnevin Cemetery on August 1, 1915, was one of the greatest political funerals of Irish history. According to the leaflet, the single can be downloaded free of charge on the UFC website, but we have not found it there. You find the gruesome video of O'Connors UFC appearance here.
Sinéad O'Connor recorded The Foggy Dew with The Chieftains in 1995. It is an old composition of which different versions are circulating. The oldest, according to Wikipedia, can be found in the songbook The Ancient Music of Ireland (1840) by Edward Bunting, but that version has a different tune. Perhaps parish priest Canon Charles O'Neill (1887-1963) is the author of the present version. It is said that he probably wrote it about 1919, shortly after the Irish Easter Rebellion. He used an older tune that was also used for other folk songs.
For the new version of The Foggy Dew, a large orchestral accompaniment was written in which the drumes dominate the soundscape in order to emphasize the hard struggle and the bloodshed of the heroes. O'Connor sounds sharper than in The Chieftains version and as a result of the multiple duplications of the voice, The Foggy Dew grows into a grand anthem with goose bumps as a result. The folk song becomes a battle song and Sinéad O'Connor delivers the best version ever put on CD.

A brief historical sketch of Jeremiah O'Donovan Rossa can be found here.
William LIÉNARD
17/09/2015
---
Sinéad O'Connor heeft een nieuwe single uit. The Foggy Dew is opgenomen voor de herdenkingsplechtigheid van de 100ste verjaardag van de begrafenis van Jeremiah O'Donovan Rossa in Dublin, een gerenommeerd leider van de Fenian beweging, die in de 19e eeuw naar Ierse onafhankelijkheid streefde. Zijn begrafenis op de Glasnevin-begraafplaats op 1 augustus 1915, was één van de grootste politieke begrafenissen uit de Ierse geschiedenis. De single kan volgens de bijsluiter gratis worden gedownload op de UFC website, maar daar hebben wij hem niet gevonden. De afschuwelijke video van O'Connors UFC-optreden vindt u hier.
Sinéad O'Connor nam The Foggy Dew eerder op met The Chieftains in 1995. Het is een oude compositie waarvan ondertussen verschillende versies bestaan. De alleroudste is volgens Wikipedia terug te vinden in de liederenbundel The Ancient Music of Ireland (1840) van Edward Bunting, maar die heeft een andere melodie dan de versie die tegenwoordig populair is. Misschien is parochiepriester Canon Charles O'Neill (1887-1963) de auteur van de huidige versie. Hij zou dan omstreeks 1919, kort na de Ierse Paasopstand, de tekst hebben geschreven op een oudere melodie die ook voor andere volksliedjes is gebruikt.
Voor de nieuwe versie van The Foggy Dew is een ruime orkestrale begeleiding geschreven waarin de drums domineren als om de harde strijd en het vele vergoten bloed beter in de verf te zetten. O'Connor klinkt scherper dan in de versie met The Chieftains en als gevolg van de verveelvoudiging van de stem, groeit The Foggy Dew uit tot een groots anthem met kippenvel tot gevolg. De folksong is strijdlied geworden en Sinéad O'Connor levert wat ons betreft de beste versie die ooit op CD is gezet.
Een korte historische schets over Jeremiah O'Donovan Rossa vindt u hier.
William LIÉNARD
17/09/2015
---
---