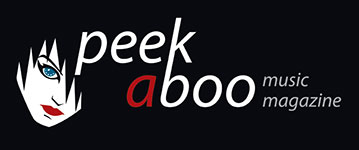 like this cd review
---
SKELETAL FAMILY
Eternal Singles-Albums-Rarities-BBC Sessions-Live-Demos (1982-2015)
Music
•
CD
Batcave
•
Gothic
•
Gothic Rock
[85/100]

Cherry Red Records
09/12/2016, Didier BECU
---
Probably every Skeletal Family fan will swallow when he sees this CD box, because Cherry Red Records has released the ultimate Skeletal Family collection: five discs with a total of 95 (!) tracks by this goth legend!
Time flies and it is now 33 years since the release of the first single on Luggage Records. In the beginning, a permanent line-up was a problem, especially the drummers didn't stay long. After Skeletal Family got signed to Red Rhino (the label of Red Lorry Yellow Lorry), the line-up was complete: Stan Greenwood (guitar), Roger ' Trotwood ' Nowell (bass), Martin Henderson (drums ) and the biggest asset of the band: the angelic, often claustrophobic voice of singer Anne-Marie Hurst.
Now, it's difficult to imagine, but the first album Burning Oil did well in the charts. Soon the group from West Yorkshire was one of the most famous goth bands and was mentioned with acts like Southern Death Cult or The Mekons. Also (not that it sounds as a surprise ) John Peel fell for their tribal sound that was somewhere the missing link between Siouxsie And The Banshees and Virgin Prunes. The highlight was the performance with The Sisters Of Mercy in the UK during the Black October tour (Black October was the original title of First And Last And Always).
The breakthrough album Futile Combat (1985) also meant their decline. Promised Land was a huge hit, but Anne-Marie Hurst was so disappointed by the music industry, that she founded Ghostdance with Gary Marx of The Sisters Of Mercy.
While Ghostdance was popular among the goths, Trotwood and Greenwood continued with new singer Katrina Philips (who was with Terry Hall of The Specials in The Colourfield) to resurrect Skeletal Family. The band ended up on Chrysalis and released two singles on the label (Restless and Just A Minute), but it was over.
Until 2002. All group members did something else in life, except Trotwood who continued working as a roadie for Oasis and Paul Weller. To date, the three core members (Hurst, Trotwood and and Greenwood) still play around the world as Skeletal Family.
Skeletal Family is a bit forgotten. Only older music connoisseurs remember the band. This excellent retrospective certainly can change that. Although these Britons should be proud of what they did, but with more luck and some musical concessions, they certainly could have achieved the status of Siouxsie And The Banshees.
It ended up differently, but the musical legacy is there, and it is a stunner! As mentioned before, this box actually contains everything (except the Chrysalis two singles).
Their two albums are included, expanded with a variety of different versions. There is a disc with radio sessions, recorded for John Peel, Kid Jensen and Janice Long. There is also a CD with demos, both new and old, and six tracks from a recent gig in London in 2009.
Finally, there is a disk containing two bootlegs of shows in Folkestone (1984) and in Glasgow (1986).
A must? Do we really need to answer that?
Didier BECU
09/12/2016
---
Iedere Skeletal Family-fan zal wellicht slikken als hij dit doosje in zijn handen krijgt, want Cherry Red Records heeft kosten noch moeite gespaard: vijf schijfjes met in totaal 95 (!) tracks van deze gothlegende!
De tijd staat niet stil en het is ondertussen al 33 jaar geleden dat de eerste single op Luggage Records verscheen. In het begin was het vooral zoeken naar een vaste line-up (vooral de drummers bleken niet lang te blijven), maar toen Skeletal Family een jaartje nadien op Red Rhino (het label waarop ook Red Lorry Yellow Lorry zat) z'n debuut-lp uitbracht, was de bezetting definitief: Stan Greenwood (gitaar), Roger 'Trotwood' Nowell (bas), Martin Henderson (drums) en natuurlijk de allergrootste troef van de band: de engelachtige, vaak claustrofobische stem van zangeres Anne-Marie Hurst.
We kunnen het ons nauwelijks voorstellen, maar de eerste lp Burning Oil deed het vrij goed in de hitparade. Weldra was de groep uit West Yorkshire één van de bekendste gothbands, die in één adem werd genoemd met Southern Death Cult of The Mekons. Ook (niet dat dit ook maar een beetje als een verrassing klinkt) John Peel raakte in de ban van het tribale geluid als ontbrekende schakel was tussen Siouxsie And The Banshees en Virgin Prunes. Het hoogtepunt was het optreden in de UK met The Sisters Of Mercy tijdens de Black October-tour (Black October was de oorspronkelijke titel van First And Last And Always).
De doorbraakplaat Futile Combat uit 1985 betekende uiteindelijk ook het verval. Promised Land werd een hit, maar Anne-Marie Hurst was zo teleurgesteld door de muziekindustrie dat ze samen met Gary Marx van The Sisters Of Mercy de formatie Ghostdance oprichtte.
Terwijl Ghostdance het goed deed bij de goths, probeerden Trotwood en Greenwood met de nieuwe zangeres Katrina Philips (die met Terry Hall van The Specials in The Colourfield zat) Skeletal Family nieuw leven in te blazen. De band kwam bij Chrysalis terecht en bracht twee singles op dat label uit (Restless en Just A Minute), maar het liedje was uit.
Tot 2002 zou het duren. Alle groepsleden deden wat anders, behalve Trotwood die als roadie voor Oasis en Paul Weller aan de slag was. Tot op vandaag zijn de drie kernleden (Hurst, Trotwood en en Greenwood) nog steeds over de hele wereld op podia te zien.
Vandaag is men Skeletal Family helaas wat vergeten. Het een groep die alleen nog bij de oudere muziekkenners een glimlachje op het gelaat tovert. Deze uitmuntende retrospectieve kan daar beslist verandering in brengen. Ofschoon deze Britten best trots mogen zijn op wat ze hebben bereikt, hadden ze met een tikkeltje geluk - én meer muzikale toegevingen - de status van Siouxsie And The Banshees kunnen bereiken.
Mooi niet dus, maar de muzikale erfenis is er, en wat voor eentje! Zoals gezegd vind je op deze box echt wel alles (behalve de twee Chrysalis-singles).
Uiteraard de twee albums, uitgebreid met verschillende versies. Er is een schijfje met radiosessies, opgenomen voor John Peel, Kid Jensen en Janice Long. Er is ook een cd met demo's, zowel nieuwe als oude, en zes tracks uit een recent optreden in Londen (2009).
Ten slotte is er nog een disk met twee bootlegs van shows in Folkestone (1984) en in Glasgow (1986).
Een must? Moeten we daar nu echt op antwoorden?
Didier BECU
09/12/2016
---