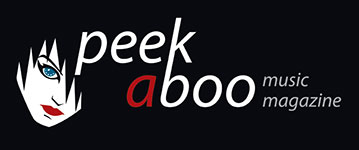 like this cd review
---
SKOLD
Anomie
Music
•
CD
[80/100]

Dependent
07/07/2011, Karenza NIXON
---
It's been 15 years since Tim Skold released his first solo album and not being the kind of man to rest on his laurels; his alliances with KMFDM and Marilyn Manson have brought much critical acclaim. 'Anomie', his second solo album, sees the man firing on all cylinders. Crossing the genres of musical diversity to create a beast of an album that will not only please fans of his previous acquaintances, but will cater for a whole range of musical tastes.
The opener '(This Is My) Elephant' thunders in giving an immediate metal edge to the album and 'Angel of Noise', well, it's pure metal! If that's not your bag, don't be disheartened, songs like 'Becoming' (the highlight of the album for me), 'Satellite' and 'What You See Is What You Get' are industrial tracks infused with enough angst for the darkest of minds.
Comparisons to his work with Manson and KMFDM are obvious and 'Suck' and 'Black Out' tick that box nicely. The ballads…..'And Then We Die' and 'Miserably Never After' both have an industrial-rock feel and by comparison 'Tonight' is an up-beat track and a bit of a surprise.
The production on this album is superb, but really I wouldn't expect less and the vocal qualities of Tim Skold (that I always loved) are sharper, with more depth and emotion than ever.
With the likes of Combichrist, 16Volt and Front Line Assembly lined up for remixes on future releases, the direction seems a good one, so if you like music that's not confined to one genre but the perfect mixture of many, then give this a try.
Karenza NIXON
07/07/2011
---