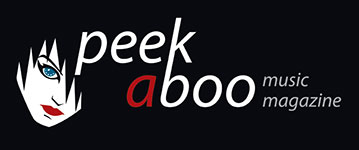 like this cd review
---
SLAVE REPUBLIC
Quest for love
Music
•
CD
Dark Electro
•
Darkwave
•
Synth Pop / Electro Pop
[82/100]

Accession Records
11/02/2013, Filip VAN MUYLEM
---
Honestly i missed their debut! But i'm very glad I could jump on the train after listening to their second cd! This is a new Dark Electro/ synth pop discovery! Daniel Myer did a great job as producer!
'Paint my heart black' is a smasher coming in like a comet (also listen to the Tribute Horn remix by Daniel Myer)! Love the beat and the sound, a bit retro but oh so catchy. Normally I don't like O-o's in songs, but this one fits nice, together with the beating drums and the bewitching synths! This song could make it on the dancefloor!
'Walking ghost' contains some tragedy too, a nice guitarplay and heavenly synths mixed with a good beat. I also love the break in the middle of the song and it has a nice outro. 'Emptiness' has a more 'Mesh'-kind of a sound (for sure the voice) and once again: I love the guitars in here!
'Primärreiz' is an other topper and here Torben Wendt joins in to make it an even bigger pearl! Another future dancefloorhit! Don't forget to check out the remix by Absolute Body Control (a major call to the DJ's: try it out)!
'Fall asleep' is a bit more calming down the vibe, but with 'Lovers' Suicide' we get a higher gear and another dancefloorhit. I think i'm already loosing count? 'Promises and broken hearts' has also two versions on this album (the second one is the Tonkollegium club remix). It's for sure a hell of a danceloor blast. Can't stand still on this one and I don't think i'm the only one... Hey, hey: get me more of this!
'Ménage A Trois' is a very tempting song with a genius guitar and a very flashy sound. Who cand stand still on this song? Not me, for sure! 'Quest for love' starts as a very mellow ballade and gets some more electronic beeps after a while, but still: this ballad is a pearl! It's a good idea to put a ballad on here. Most of the lyrics are pretty depressive and ends with this quest for love! And after this the party goes on with 3 powerful remixes.
I can only recommend this cd to everybody and cross fingers that a lot of DJ's will actually play it!
Filip VAN MUYLEM
11/02/2013
---