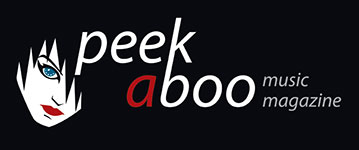 like this cd review
---
SLEEPWALK
Revenge of the Lost
Music
•
CD
EBM
•
Electro
•
Industrial
[63/100]

Scanner
03/07/2011, Didier PIETERS
---
SLEEPWALK, an electro-trio from Bern (Switzerland), nowadays consists of the brothers Ruch (Bruno and Roland) and Andreas Lehmann. Sleepwalk have been around since 1992 and were founded by Bruno Ruch and Oliver Spring. They released 5 albums together, the last one in 2005 ("Rapid Eye Movement").
The NEW Sleepwalk (out: Oliver, in: Roland and Andreas) recently released "Revenge of the Lost" on the German label Scanner (Dark Dimensions).
"Revenge of the Lost" is, in fact, the physical form of a free web-EP from 2009, also called 'Revenge of the Lost". Two bonus tracks and remixes from Painbastard, REIZstrom, Stereomotion and Supreme Court are added.
"RotL" is a limited release and as far as I am concerned, the highlights are "Dig Your Grave" and the restrained / melancholic remix of "Control" by Stereomotion. In my opinion it's even better than the original song. Also the Supreme Court remix of "Dig Your Grave" deserves a place on the CD!
Some descent offerings of dark electro / EBM, nothing more, nothing less? Difficult to say... "Dig Your Grave" certainly scores above average and also "Control" has captured my attention and makes me wonder about the full album that is currently worked on. In each case, I consider it a hopeful sign that the best songs on "Revenge of the Lost" are the two new songs.
To be continued …
PLAY VERY LOUD!
Didier PIETERS
03/07/2011
---
Het Zwitsers (Bern) electro-trio SLEEPWALK bestaat uit de broertjes Ruch (Bruno en Roland) en Andreas Lehmann. Sleepwalk is al actief sinds 1992, zij het toen nog in een andere samenstelling.
Recent verscheen op Dark Dimensions / Scanner "Revenge of the Lost" van Sleepwalk.
Het gaat hier eigenlijk om de gratis web-EP "Revenge of the Lost" (2009), die nu omwille van de grote vraag in fysieke vorm wordt uitgebracht, aangevuld met 2 extra nummers en remixes van Painbastard, REIZstrom, Stereomotion en Supreme Court.
"Revenge of the Lost" is een gelimiteerd gevalletje en de uitschieters zijn wat mij betreft "Dig Your Grave" en de "weemoedige", meer ingetogen remix van "Control" (Stereomotion). Ik vind de remix zelfs beter dan het origineel. Ook de "Dig Your Grave"-remix van Supreme Court verdient zijn plaatsje op de CD.
Een portie degelijke dark electro / EBM, niets meer of minder? Zou dat een goede conclusie kunnen zijn? Het strakke, aanstekelijke "Dig Your Grave" overstijgt in elk geval de grauwe middelmaat en ook "Control" maakt dat we toch een beetje uitkijken naar de full-CD waar momenteel hard aan wordt gewerkt. Het is in elk geval hoopgevend dat de beste nummers op de CD juist de 2 nieuwe nummers zijn!
We zijn benieuwd …
Play very loud!
Didier PIETERS
03/07/2011
---