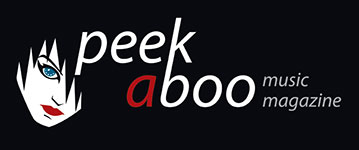 like this documentary review
---
SOFIE BENOOT
Desert Haze
Movie
•
Documentary
Documentary
[75/100]

Dalton Distribution
16/03/2015, William LIÉNARD
---
In Desert Haze, the spectator enters a world where human life seems almost impossible, because the landscape is empty and dry, water and trees are almost completely absent, and there is hardly any habitation. This is the American west, an area that has been colonized since the second half of the 19th century (by Mormons from Illinois). The population of Utah (3 million people) lives mainly in Salt Lake City and the surrounding area, as the rest of the state is a vast desert, stretching from Wyoming in the northeast to the ocean in the west. Most impressive are the salt lake and the giant salt flats near Salt Lake City, a snowy landscape at a temperature of 40 degrees, bordered in the distance by dark hills.
For more than 150 years Utah was no more than a hell for the pioneers who moved to California in their rickety wagons, hoping to find a better life in the west. As a result of the bizarre weather conditions, the ruts of their wagons are still visible in the barren earth, and in the rocks along the route they have carved their names and the year of their passage. You can hardly imagine that people dared to undertake such a journey full of hardship, because if there was no water anymore, or in case of a major setback (sickness, damaged cartwheels, Indians), it was often their last trip. Now, men and women in space suits walk through the countryside in preparation for a survival mission on Mars, because the desert is very similar to the situation on the red planet. And yet there are people living in this wasteland. Here, you are never alone, says an old man in a poor cottage, the desert is full of life. But for those who want to live far from the civilized world, living conditions are hardly better than in the days of the pioneers. But civilization is never far away, because on the salt flats people are trying to improve speed records with fabulously expensive cars, and in the hilly landscape survival trips are organized for those who want to experience the harsh living conditions of the pioneers.
Director Sofie Benoot 's camera focuses on the landscape, and that is to Flemish standards no less than spectacular, in terms of nature, but also in terms of vastness and weather. The void is impressive in a landscape that apparently has not changed since the end of the last ice age. Apparently, for man has indeed used the desert, for more than 800 nuclear tests in the 40's and 50's, above ground and later - after protests of the population in the area - underground. And then there are the uranium mines. Meanwhile, they are exhausted and used as storage for nuclear waste, but the Geiger counter creaks incessantly around the barricaded gate. In 1956 the movie The Conqueror was filmed in this canyon-like landscape, starring John Wayne, says a local resident, of the 200 man strong film crew 91 people got cancer, including John Wayne. Now, the huge area is sealed off with an electric fence and marked with warning signs.
But there is light in the dark: a Japanese male with a fondness for the tunes of country singer Jimmy Rodgers, has remained. He sings a Rodgers-cover for the camera. Crew. He shares the desert with archaeologists and Native Americans. As a child I watched the movies with cowboys and Indians, says a middle-aged woman in a crumpled shelter, and of course I was always on the side of the cowboys. Only when they called me a "dirty Indian" at school, I realized that my parents had never told me... Or how past and present, myth and reality meet effortlessly in the American west.
For almost 2 hours Sofie Benoot's camera moves through this fabulous landscape. The pictures are wonderful and impressive, because what they show us is so rich in contrast, that you can hardly imagine that they were taken in one and the same area. But that is the case and it appeals to the imagination if you live in a country where every square km is orderly organized and inhabited. The only criticism is that the director does little with the people she has interviewed, and the viewer wants to know how they survive and why exactly they live there. In some cases you get a brief look at their living conditions (the Japanese, the ancient Indian and his son), but some characters are introduced exclusively for the story about the landscape and that is unfortunate.
Desert Haze is a documentary about the mythical landscape of the American West. It is a story about people and legends. Visually, the result is no less than impressive.
Desert Haze
Sofie Benoot
Documentary/Documentaire
Belgium/België, 2014
110 min. – 1.78.1 Pal – English/Engels DD 5.1
Subtitles/Ondertitels: Dutch/Nederlands/French/Frans/English/Engels
Extra: -
William LIÉNARD
16/03/2015
---
In Desert Haze betreedt de toeschouwer een wereld waar menselijk leven schier onmogelijk lijkt, want het landschap is leeg en droog, water en bomen zijn er zo goed als totaal afwezig en van bewoning is er nauwelijks sprake. Dit is het Amerikaanse westen, een gebied dat pas sinds de tweede helft van de 19de eeuw is gekoloniseerd (door Mormonen uit Illinois). De bevolking van Utah (een kleine 3 miljoen zielen) woont hoofdzakelijk in Salt Lake City en de directe omgeving, want de rest van de staat is één grote woestijn, die zich uitstrekt van Wyoming in het noordoosten tot aan de oceaan in het westen. Meest indrukwekkend is het zoutmeer en de gigantische zoutvlakte in de buurt van Salt Lake City, een sneeuwlandschap bij meer dan 40 graden, dat in de verte wordt begrensd door donkere heuvels.
Meer dan 150 jaar lang was Utah niet meer dan een hel voor de pioniers die met gammele huifkarren naar Californië trokken in de hoop op een beter leven. Als gevolg van de bizarre weersomstandigheden zijn de karrensporen nog altijd zichtbaar in de dorre aarde, en in de rotsen langs de route hebben ze hun namen en het jaar van hun doortocht gekerfd. Je kan je moeilijk voorstellen dat mensen het aandurfden om een dergelijke tocht vol ontberingen te ondernemen, want voor wie niet tijdig z'n schaarse watervoorraad aan kon vullen of te kampen had met een andere tegenslag (ziekte, beschadigde karrenwielen, indianen), was het in vele gevallen de allerlaatste reis. Nu strijken er mannen en vrouwen in astronautenpakken neer die zich voorbereiden op een overlevingsmissie op mars, want qua bodemgesteldheid is er sprake van grote overeenkomsten met de situatie op de rode planeet. En toch wonen er mensen in deze woestenij. Hier ben je nooit alleen, zegt een oudere man in een armzalig optrekje, de woestijn is vol leven. Maar voor wie ver van de beschaafde wereld wil wonen, zijn de levensomstandigheden nauwelijks beter dan in de tijd van de pioniers. Al is de beschaving nooit veraf, want op de zoutvlakte worden uurrecords verbeterd en in het heuvelachtige landschap verderop worden overlevingstochten georganiseerd voor mensen die aan den lijve willen ervaren hoe bar de levensomstandigheden van de pioniers wel waren.
Regisseur Sofie Benoot richt haar camera vooral op het landschap, en dat is naar Vlaamse normen niet minder dan spectaculair, zowel qua natuur als qua uitgestrektheid en weersgesteldheid. De leegte is indrukwekkend in een landschap dat schijnbaar nauwelijks is veranderd sinds het einde van de laatste ijstijd. Schijnbaar, want de mens heeft de woestijn wel degelijk gebruikt, voor meer dan 800 atoomproeven bijv., in de jaren 40 en 50 bovengronds, later – na protest van de schaarse bevolking in de periferie – ondergronds. En dan zijn er de uraniummijnen. Ondertussen zijn ze uitgeput en worden ze gebruikt als opslagruimte voor nucleair afval, maar de geigerteller kraakt onophoudelijk in de buurt van het gebarricadeerde toegangshek. In dit Canyon-achtige landschap heeft men nog ooit een film gedraaid met John Wayne, zegt een bewoonster, van de 200-man sterke crew hebben 97 mensen achteraf kanker gekregen, waaronder John Wayne zelf. Het gigantische terrein is inmiddels met schrikdraad afgegrendeld en voorzien van waarschuwingsbordjes.
Maar het kan ook ludieker, want een Japanner met een voorliefde voor de deuntjes van countryzanger Jimmy Rodgers, is gebleven en hij geeft een Rodgers-cover ten beste voor de camera. Hij deelt de woestijn met archeologen en indianen, want die laatsten waren er uiteraard ook al toen de pioniers naar het westen trokken. Als kind keek ik uiteraard ook naar de films met cowboys en indianen, zegt een vrouw van middelbare leeftijd, en uiteraard supporterde ik altijd voor de cowboys. Pas toen ze mij op school een "vuile indiaan" noemden, realiseerde ik mij dat mijn ouders dat nooit hadden verteld…" Of hoe heden en verleden, mythe en realiteit elkaar moeiteloos ontmoeten in het Amerikaanse westen.
Bijna 2 uur lang beweegt Sofie Benoots camera door dit fabelachtig landschap. De opnamen zijn wondermooi, maar ook indrukwekkend, want wat ze ons toont is dusdanig contrastrijk, dat je je moeilijk kan voorstellen dat het om één en hetzelfde gebied gaat. Maar dat is wel het geval en het spreekt tot de verbeelding als je in een land woont waar elke vierkante kilometer geordend, georganiseerd en bewoond is. Het enige punt van kritiek is dat ze te weinig met de mensen doet die door dat landschap bewegen, want als kijker wil je weten hoe ze er overleven en waarom ze precies daar wonen. In een aantal gevallen krijg je een korte blik op de levensvoorwaarden (de Japanner, de oude indiaan en z'n zoon), nogal wat andere personages staan louter in dienst van het verhaal over het landschap en dat is een beetje jammer.
Desert Haze is een documentaire waarin het mythische landschap van het Amerikaanse westen centraal staat. Het is een gelaagd verhaal waarin ook plaats is voor mensen en voor een mozaïek van verhalen en legendes. Visueel is er sprake van niet minder dan een indrukwekkend resultaat.
William LIÉNARD
16/03/2015
---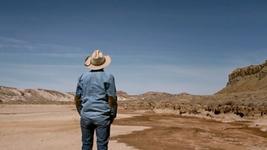 ---