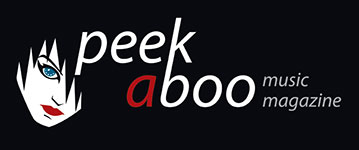 like this cd review
---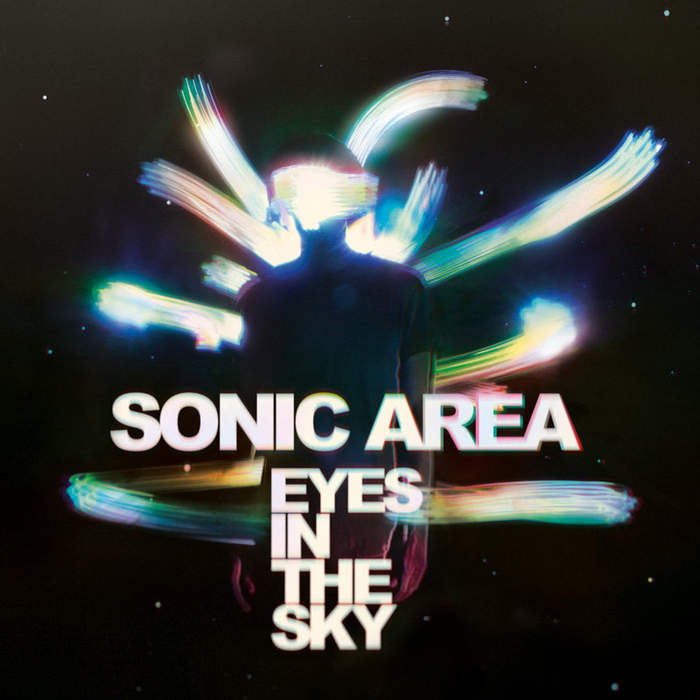 SONIC AREA
Eyes In The Sky
Music
•
CD
Electronics
•
Experimental
[92/100]

Ant-Zen
09/12/2016, John R. MIRLAND
---
Sonic Area's (Arnaud Coëffic) latest album Eyes in the Sky is like listening to every reason for buying into analog modular synth gear. It's almost like an audio history lesson in 11 parts. If you don't want to read the full review just know this: it's a very, very good album.
Neon Tunnel Drive sets off the album with heavy bass, arpeggio and a full bodied organic sound which slowly evolves towards a climax. It's the perfect album opener and the science fiction inspiration is apparent. Glitchy slow beats are the base for the Loneliness of the Physicist, that vaguely reminds me of Scorn. The album continues with a vibe that sometimes evokes the feeling of a silent sci-fi movie's soundtrack - especially apparent on Dancing With Clouds.

The concept of simple melodies in complex and evolving structures with an occasional beat constantly, tells me that this is electronic music made out of love for the endless possibilities of working with synths.
The Dark Secret Night has traits of 60s/70s experimental electronics sounding a bit like generative music. A lot of modular synth based compositions often seem to move into this territory due to the nature of patching modules into each other with constantly self-generating modulations.

Pale Blue Dot is a beautiful track with its repetitive arpeggio that goes out of tune for milliseconds and normalize at the end when it becomes increasingly unstable. Maybe that's the perfect metaphor for the earth right now?

It's About Time could be the album's weak link. It's surprisingly messy, but like the other tracks it slowly goes to a climax and finally finds it's true form.

Chasing Horisons truly is a chasing track. A fast arpeggio bass line and a tribal beat added to a slow melody. This would be a killer track for live venues and the ending part is pure electronic bliss.
The Soul of a Robot kicks off with a sound that makes me think of Muslimgauze. The sample used would be perfect for a Bryn Jones composition, but then the track gets much more complex with a full bodied sound that was never used on a Muslimgauze albums. Yet, the feeling is perfect, and when Coëffic even manages to add Jarre-like progressions to the track , you know it's good.
Spooky Action at Distance continues the Jarre inspiration, complemented with a touch of cold wave with a reverberated snare drum sound. A very beautiful track.

Album closer Spacewalk Incident sounds exactly like the title implies: a huge, sometimes reversed sound that throws the listener into black space. Alone. The silent afterwards is almost deafening.
Favorite tracks: Neon Tunnel Drive, Pale Blue Dot, Chasing Horisons, The Soul of a Robot, Spooky Action at Distance.
John R. MIRLAND
09/12/2016
---
Als je naar het nieuwste album Eyes in the Sky van Sonic Area ( Arnaud Coëffic ) luistert, heb je alle redenen om analoge modulaire synthesizers te kopen. Het is bijna als een audiogeschiedenisles in 11 delen. Als je de volledige recensie niet wil lezen, weet dan gewoon dit een zeer, maar dan ook zeer goed album is.

Het begint met Neon Tunnel Drive: een zware bas, arpeggio en een volle organische sound die langzaam evolueert naar een climax. Het is de perfecte opener voor een album en de inspiratie uit sciencefiction is duidelijk. De dreigende, storende beats vormen de basis voor Loneliness of the Physicist, dat me vaag herinnert aan Scorn. Het album gaat dooir met een vibe die soms het gevoel opwekt dat het om een soundtrack van een stille sciencefictionfilm gaat, dat voel je vooral in Dancing With Clouds.
Aan het concept van eenvoudige melodieën in complexe en evoluerende structuren met af en toe een beat, hoor je duidelijk dat deze elektronische muziek is gemaakt is uit liefde voor de eindeloze mogelijkheden van de synths.
The Dark Secret Night heeft invloeden van de experimentele elektronica uit de jaren 60 en 70 en klinkt een beetje als generatieve muziek. Vele composities zijn gebaseerd op modulaire synths waarmee allerlei vervormingen worden gecreëerd.
Pale Blue Dot is een mooie track met een repetitief arpeggio dat voor een paar milliseconden wat uit de toon valt, en dan weer wordt opbouwt. Misschien de perfecte metafoor voor onze aarde op dit moment?
It's About Time is waarschijnlijk de zwakke schakel op dit album. Het is verrassend rommelig, maar net als de andere tracks evolueert ook deze song langzaam naar een climax waardoor hij uiteindelijk toch nog zijn ware gedaante laat zien.
Chasing Horisons achtervolgt je. Een snelle arpeggiobaslijn en een tribale beat worden aan de trage melodie toegevoegd, waardoor het allemaal wat hectisch klinkt. Dit zou een fantastische track kunnen zijn voor een liveconcert. Het einde is gewoon pure elektronische waanzin.

The Soul of a Robot start met een geluid dat me aan Muslimgauze laat denken. De sample zou perfect zijn voor een Bryn Jones-compositie, maar vrij snel wordt het geluid complexer met een volle klank die je op een Muslimgauze-album nooit zou vinden. Het gevoel is er wel, en als Coëffic er zelfs erin slaagt om met Jarre-achtige elementen voor de dag te komen, dan weet je gewoon dat het goed is.

Spooky Action at Distance is ook geïnspireerd door Jarre, maar er wordt een vleugje cold wave met een galmende snaredrum aan toegevoegd. Een prachtsong.
Afsluiter Spacewalk Incident klinkt precies zoals de titel aangeeft: de luisteraar wordt in de zwarte ruimte gegooid. Helemaal alleen. De stille achteraf is bijna oorverdovend.
Mijn favoriete tracks: Neon Tunnel Drive, Pale Blue Dot, Chasing Horisons, The Soul of a Robot, Spooky Action at Distance.
John R. MIRLAND
09/12/2016
---