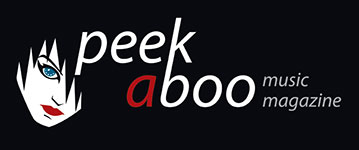 like this cd (ep) review
---
SONS OF A WANTED MAN
Black Days, Black Dust
Music
•
CD (EP)
Post-Metal
[85/100]

Self-released
11/12/2016, Didier BECU
---
Since the success of Consouling Sounds, the Belgian post metal scene is rising. Although it remains underground music, nowadays the bands are heard more and more.
Sons Of A Wanted Man would fit well on this label. They're from Beringen, Belgium, an area we will associate with mine shafts until the end of our days, though that may change once you heard these guys. The band has been together for two years, and they want to break all the rules. The one of good taste has not been broken so far, as the first EP is a direct hit from the first to the last note.
Behind the beautiful artwork (so designed that you can choose your own cover) you find four songs that split both the sound barrier and your soul. Music that sounds ominous, but with an enormous emotional impact, and it works confrontational.
The noise, aggression and depression consist of several layers with different styles. The best example is Thou Art Spiritless in which you clearly hear the influence of 65 Days Of Static and Explosions In The Sky, and all this while singer Jan Buekers squeezes everything out of his lungs.
Dodenleer (don't be afraid of the use of Dutch as you won't understand one word of the song) and ending song Black Days Black Dust are rather traditional post metal tracks with the guitars of Pieter Jans and the bass of Josse Theunkens that knock you down. Meander, in which again all sorts of styles are used, the drums of Kevin Steegmans determine the despair that characterizes the song.
No cheerful tunes,, but music that haunts in your head.
Didier BECU
11/12/2016
---
Sinds het succesverhaal van Consouling Sounds van start ging, zit de Belgische postmetalscène weer volop in de lift. Het blijft weliswaar undergroundmuziek, toch trekken de bands tegenwoordig meer en meer de aandacht.
Een band die uitstekend op dit label zou passen is Sons Of A Wanted Man uit Beringen, een streek die we wellicht tot het einde van onze dagen met mijnschachten zullen associëren, ook al kan dat veranderen eens je Sons Of A Wanted Man hebt gehoord. De band, die al twee jaar bijeen is, wil naar eigen zeggen alle regels breken. Die van de goede smaak hebben ze in ieder geval nog niet gebroken, want hun eerste ep is een voltreffer van de eerste tot de laatste noot.

Achter het prachtige artwork (het hoesje is zo gemaakt dat je je eigen cover kan kiezen) zitten vier loeiharde songs die zowel de geluidsmuur als je ziel willen doorboren. Muziek die dreigend klinkt, maar geen enkele emotie uit de weg gaat en die zeer confronterend is.

Het lawaai, de agressie en de neerslachtigheid bestaan uit verschillende lagen met verschillende stijlen. Het mooiste voorbeeld is Thou Art Spiritless, waarin je duidelijk de invloed van 65 Days Of Static of Explosions In The Sky hoort, en dat terwijl zanger Jan Buekers alles uit zijn longen perst.

Dodenleer (troost je, je verstaat geen woord van de tekst) en afsluiter Black Days Black Dust zijn eerder traditionele postmetal met de gitaren van Pieter Jans en de bas van Josse Theunkens die je ziel doormidden splijten. In Meander, waarin opnieuw allerlei stijlen door elkaar worden gegooid, bepalen de drums van Kevin Steegmans de wanhoop die de song kenmerkt.

Neen, vrolijke muziekjes maken deze Beringenaren niet echt, wel muziek die in je hoofd blijft rondspoken.
Didier BECU
11/12/2016
---