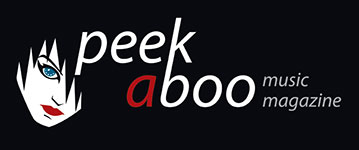 like this cinema review
---
SOPHIE BARTES
Madame Bovary
Movie
•
Cinema
Drama
[69/100]

A-Film
04/09/2015, Didier BECU
---
We have lost count about how many times the debut novel of Gustav Flaubert has been transformed into a film, but even after the ultimate version with Isabelle Huppert, some people obviously thought it was necessary to bring the famous novel back o the big screen. It is the first time a woman does that, but the version of Sophie Bartes brings nothing new and is in the first place just another classic film.
After her role in Jane Eyre, Mia Wasikowsa has become the ideal name for this type of roles and her performance as Emma Bovery is indeed excellent. Immediately we come to the weakness of the film, because despite the fact that this drama has a top cast, nobody transcends Wasikowska. Rhys Ifans as Monsieur Lheureux, who sells so many junk stuff to Emma that she has no money left, offers the best role. The performances of Ezra Miller as Emma's young flame, Logan Marshall-Green as the Marquis or Paul Giamatti as Monsieur Homais, are painfully superficial. The most pity we have for our own Olivier Gourmet, who disappoints as Emma's father with his first non-French speaking film role, as it is simply the worst one of his career.
Sophie Bartes takes no risks. Her directing work is beautiful, but it never goes outside the lines of the classic costume drama. That is no problem, but the movie is always in the shadow of Claude Chabrol's version with Huppert. People who do not bother about that (or who have not seen the Chabrol version) can enter the cinema with a confident heart.
Didier BECU
04/09/2015
---
Ondertussen zijn we de tel kwijt geraakt in verband met het aantal keer dat het debuut van Gustav Flaubert uit 1856 is verfilmd, maar na de ultieme versie met Isabelle Huppert vond men het blijkbaar nodig om nog maar eens de beroemde roman naar het witte doek te brengen. Het is wel de eerste keer dat een vrouw de regie doet, toch is de versie van Sophie Bartes nauwelijks vernieuwend en is het in de eerste plaats een klassieke film geworden.
Na haar rol in Jane Eyre is Mia Wasikowsa de naam bij uitstek geworden voor dit soort rollen en haar vertolking als mannenverslindster Emma Bovery is dan ook uitstekend. Meteen leggen we daarmee de zwakte van de film bloot, want ondanks het feit dat dit drama een topcast heeft, is niemand in staat om Wasikowska te overstijgen. Rhys Ifans als Monsieur Lheureux, die Emma allerlei troep verkoopt waardoor zij tot over haar oren in de schulden komt te zitten, brengt het er nog het beste van af, maar de vertolkingen van Ezra Miller als Emma's jonge vlam, Logan Marshall-Green als de markies of Paul Giamatti als Monsieur Homais zijn bijna pijnlijk oppervlakkig. Het meeste medelijden hebben we met onze eigen Olivier Gourmet, die als Emma's vader met zijn eerste niet-Franstalige rol wellicht de slechtste vertolking uit zijn leven brengt.
Sophie Bartes neemt geen enkel risico. Haar regiewerk is mooi, maar gaat nooit buiten de lijntjes van het klassieke kostuumdrama. Dat is geen probleem, alleen lijkt het alsof de film altijd in de schaduw van Claude Chabrols versie met Huppert staat, en dat werkt nefast. Mensen die zich daar niet aan storen (of die gewoon Chabrols versie niet hebben gezien) kunnen met een gerust hart de bioscoop binnenwandelen.
Didier BECU
04/09/2015
---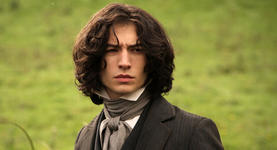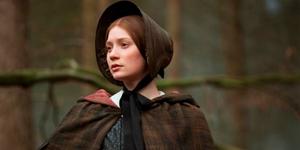 ---