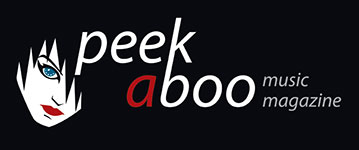 like this digital review
---
SOPHIE LILLIENNE
Immigrants
Music
•
Digital
Electro
•
Trip Hop
[85/100]

IRMA Records
28/10/2014, Pascal VERLOOVE
---
Sophie Lillienne is not a girl and Sophie Lillienne is not French. It is actually the solo project of an Italian musician, singer and producer called VeZzO who has been active for eight years, and has already released three albums and a couple of singles and EP's.
Immigrants is a preview of his forthcoming album The Fragile Idea that will be released next year. However, "preview" might not be the appropriate term as only the first title of this EP, Immigrants, that is the also the new single, will be included on the album. So, this EP is probably more like an appetizer.
That said, where does Immigrants lead us? Probably back to Bristol, in the early nineties, as trip-hop will definitely be the quickest shortcut to describe the music. Names like Massive Attack, Waldeck or Tricky will probably come to your mind while you're enjoying this EP, preferably with headphones and your eyes closed.
VeZzO uses some of the trip-hop typical soundscapes, such as the vinyl scratches that were made popular by Portishead, drum and bass loops and sequences, samples of every day's life sounds (clock, other unidentified sounds), reprocessed or distant vocals, but each of the five titles offers its own story.
It is starting with the dub Immigrants, with its female vocals added to the recipe, to slow down from track to track, reaching very deep beats, mimicking your heart, inviting to relaxation and introspection on Stage or Questions.
All of this is warm but uncanny, gloomy but sensual.
Something certainly worth mentioning, you can download or stream this EP for free!
So, that is rather easy for you to discover an artist that you may not know yet, and that will enchant you especially if Mezzanine or Dummy are two of the albums you would bring with you on a desert island. VeZzO is not a copycat but if you are sorting your records by genre there is quite a good chance, Sophie Lillienne will not be too far away from Massive Attack.
I didn't know Sophie Lillienne a couple of weeks ago and I humbly acknowledge Immigrants is the only release I've listened to so far, but one thing is sure I will very soon try to fill the gap and discover his previous albums and I will be looking forward to the release of the album The Fragile Idea next year!
Download or listen it here : https://soundcloud.com/sophielillienne/sets/immigrants-ep
Pascal VERLOOVE
28/10/2014
---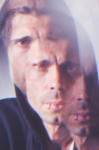 ---