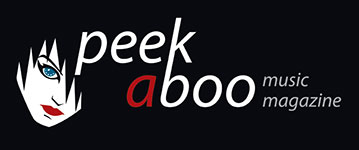 like this cd review
---
SOPHIE LILLIENNE
The Fragile Idea
Music
•
CD
Dark Electro
•
Trip Hop
[90/100]

IRMA Records
09/03/2015, Pascal VERLOOVE
---
Some smart and lucky electronic music lovers have downloaded the free preview of The Fragile Idea last year, in the form of the EP Immigrants, featuring 5 exciting titles. That EP was not actually a real preview, as only one title (Immigrants) is also featured on the new album. So, the less we could say is that Sophie Lillienne is a very prolific composer as the new album offers, in its extended edition, no less than 18 titles, that is nearly 1h30 of music!
Agreed, it is not because it is long that it is good, but when you embark on this electro-space odyssey and let yourself guide by the music, when you will enjoying it, you will be glad that t does not end too soon!
Don't let yourself be fooled by the name, Sophie Lillienne is not a girl and it is not even a band. This is the pseudonym of VeZzO, an Italian singer, writer, producer and remixer, so this is really a one man's effort – and an impressive one.
Immigrants and The Fragile Idea were actually recorded in the same sessions, the atmosphere of the songs clearly show that filiation, so if you loved the EP, there is a lot of chance that you will love the album. That said, the number of titles on the new album allow more variations, or should I say: more musical explorations than those discovered on Immigrants. The Fragile Idea is, above all, an electro album, but it shows how wide the electronic music territory is. Should you put the "minimal synth" wave on one side, Sophie Lillienne would probably be somewhere on the other side, as all tracks show a complexity that doesn't easily allow you to decompose the different layers of the music (supposing that it is something you want to do).
The Fragile Idea's ship lets us float on the borders of trip-hop, ambient, electro-industrial and sometimes instrumental electronica. This is a place where synthesizers mingle with samples of unusual sounds and VeZzO's voice that, if not always transformed by vocoders, seems to be seriously twisted by some effects all the time.
The tracks are mostly structured around a very strong ultra-bass (be careful not to explode your woofers on No Angels in Bristol or Circle, if you put the volume up!), reverbs and electrical arc sounds, that are creating a dark universe, sometimes damp, sometimes icy. As a matter of fact, after several listenings, the album may globally sound like a soundtrack of a movie you need to imagine, possibly of a terrestrial drama, but more probably a space opera, in the style of 2001: A Space Odyssey. Not of a comedy, for sure.
The sounds are dark, severe and agonizing and the voices distorted and moaning, showing the introspective dimension of the music, as if VeZzO was too shy to let us discover the real sound of his voice. And, although here and there you can feel a moment of peace and quietness, very soon after you will feel discomfort or anguish, quite precisely pictured by the album cover that will inevitably evoke suffocation. So, most of the times it is the upsetting atmosphere that prevails and it is fascinating that the soundscapes will create different images in your mind, depending on the moment, the light, the mood or your current experiences.
If I may spot just one small sour note: the constant use of effects on VeZzO's voice that makes Sophie Lillienne's sound certainly very distinctive, but may create similar atmospheres from one track to another. That is a minor drawback that is obviously to be found with all artists that have developed a very personal style. Sometimes you just wish you would hear a natural female voice enlightening the track, as a grasp of fresh air as you wander in dark alleys - think of Liz Frazer singing on Massive Attack's Teardrop (that VeZzO remixed, by the way) … so, just a wish for the next album?
The Immigrants EP lets us think that Sophie Lillienne has somehow been influenced, or at least admires the trip-hop godfathers of Massive Attack very much. This album still shows some developments that could have been experimentations of the Bristol heroes, but broadly, VeZzO has developed his very own universe that makes him a very endearing artist to follow and The Fragile Idea a captivating album.
Pascal VERLOOVE
09/03/2015
---
---