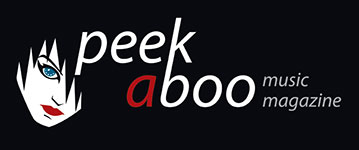 like this movie classics review
---
SOPHIE SCHOUKENS
Marieke, Marieke
Movie
•
Movie classics
Arthouse
•
Drama
[76/100]

KMBO
12/08/2015, Didier BECU
---
You have to look in the art house section to find them, but Belgium has a lot of good directors, who are on a par with their foreign colleagues. One of them is the Brussels based Sophie Schoukens. Well, it must be said that Marieke, Marieke is her only film so far, because for the rest this lady is mainly busy with the production of short films.
Perhaps the movie means nothing to you. The reason: Marieke, Marieke wasn't screened that much at the cinemas. I do not know if Sophie is honored by it or not, but for me her way of filming is similar to that other great lady of Belgian cinema, Patrice Toye, or to put it differently: a filmmaker who takes time for her subject ( even though this movie lasts just 80 minutes). Marieke (Hande Kondja) is a young girl who works in a chocolate factory. While her colleagues are interested in conquering the hearts of young boys, she likes older guys. The young girl is clearly looking for a father figure that she missed her whole life. She says nothing to her mother (Barbara Sarafian) about it. It is only when the former publisher of her father (Jan Decleir) reappears after years of silence that the (painful) truth comes to light.
Hande Kondja stars as the confused girl who reminds us a bit of Isabelle in the Ozon movie Jeune & Jolie. Schoukens is never looking for sensation (despite the subject), but she rather uses silences that serve as an interlude to reflect about what's being told. The film is released on DVD through the French film company KMBO.
Didier BECU
12/08/2015
---
Je moet ze in de arthouseafdeling zoeken, maar België heeft heel wat goede regisseurs die op één lijn met hun buitenlandse collega's staan. Eéntje daarvan is de Brusselse Sophie Schoukens. Nou ja, het moet worden gezegd dat Marieke, Marieke haar enige film is, want voor de rest houdt deze dame zich vooral bezig met het produceren van kortfilms.
Wellicht zegt de film je niet veel, en dat is natuurlijk te verklaren door het feit dat deze film in Vlaanderen weinig of geen cinemazalen heeft bereikt. Ik weet niet of Sophie het een eer vindt, maar haar manier van filmen is te vergelijken met die andere grote dame uit de Belgische cinema, Patrice Toye, of om het anders te zeggen: een cineaste die de tijd neemt voor haar onderwerp (ook al duurt Marieke, Marieke amper 80 minuten). Marieke (Hande Kondja) is een jong meisje dat in een pralinefabriek werkt. Terwijl haar collega's geïnteresseerd zijn in de harten van jonge kerels, stort Marieke zich liever op de ene oude vent na de andere. Het jonge meisje is duidelijk op zoek naar een vaderfiguur die ze heel haar leven heeft gemist. Aan haar moeder (Barbara Sarafian) vertelt ze er niets over. Het is pas op het moment dat de gewezen uitgever van haar vader (Jan Decleir) na jaren stilte opnieuw opduikt, dat de (pijnlijke) waarheid aan het licht komt.
Vlaamse sterren, toch wordt er Frans gesproken in dit drama dat zich in Brussel afspeelt. Maar dat heeft natuurlijk met geldschieters te maken. Hande Kondja schittert als het verwarde meisje dat ons een beetje aan Isabelle uit de Ozon-film Jeune & Jolie doet denken. Schoukens zoekt, ondanks het onderwerp, nooit het sensationele op, maar gebruikt eerder stiltes die als intermezzo's dienen om na te denken. De film is op dvd uitgebracht via de Franse filmmaatschappij KMBO.
Didier BECU
12/08/2015
---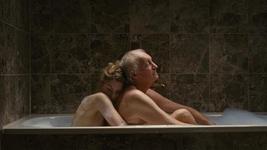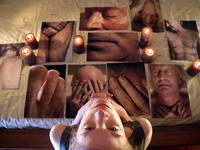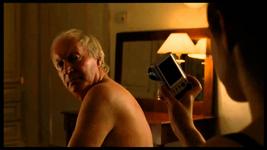 ---