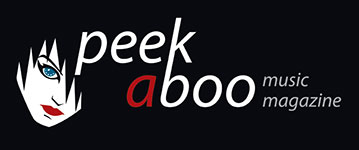 like this cd review
---
SOPOR AETERNUS AND THE ENSEMBLE OF SHADOWS
Have You Seen This Ghost?
Music
•
CD
Dark Wave
•
Gothic
•
Neoclassical
[82/100]

Apocalyptic Vision (Trisol)
06/05/2011, Tom PLOVIE
---
Counting downto a new album by Sopor Aeternus & The Ensemble of Shadows is always worth the effort. Once again this disc, the second part of the "A Triptychon of Ghosts" trilogy, comes in a beautiful, limited box with more than 100 pages of beautiful artwork. Next to this I got a DVD and a T-shirt. On the first, the clip of the single "Sleep", on the second a successful print of the cover of the album. The packaging and booklet, with beautiful illustrations by Ingo Römling, reflect my musical expectations: theatricality full of details, dark spots and German quality.

The opener glorifies the intimate atmosphere of "Dead Lovers Sarabande", but the gothic bombast predominates in the next songs. From "Les Fleurs du Mal" Sopor embarked on a path of baroque, propelling rhythms topped with catchy, often lingering melodies surrounded by strings, winds and ever-present bells and clocks. This time, the carillon has been taken from under the dustjacket.

This brings me to the only drawback of this new birth: there is, unfortunately, little new to be discovered. It all sounds very familiar. But for a real Sopor-adept that should not spoil the fun. If only to hear how he has left his mark on "Sleep " by Marianne Faithfull or the honey sweet "Hello" by Lionel Richie. It still remains great to sink down and disappear into the mystical world of this tortured soul.

The texts are pretty revealing: from compensatory eating to the secret desire for the unattainable prince or superhero, including all the kinky details. The long final song reminds me of "The Virgin Queen" from "Les Fleurs de Mal": a slow build up, a dominant and touching melody and then a whiny, pleading Sopor on top. I linger in a place no-one knows (reverse T-shirt), but it still feels like coming home to Auntie Vava.
(Editorial note: T-shirt is only available in the ultra-limited pre-order version.
As always there's also a vinyl version available – without the DVD)
Tom PLOVIE
06/05/2011
---
Aftellen naar een nieuw album van Sopor Aeternus & The Ensemble of Shadows loont steeds de moeite. Ook deze keer werd het schijfje, het tweede luik uit de "A Triptychon of Ghosts"-trilogie, geleverd in een prachtige, gelimiteerde box met ruim 100 pagina's aan fraai artwork. Daarnaast krijg ik er een DVD en T-shirt bij. Op de één staat de clip van de single "Sleep", op het ander een print van de geslaagde cover van het album. De verpakking en het boekje, met prachtige illustraties van Ingo Römling, weerspiegelen hetgeen me muzikaal te wachten staat: theatraliteit vol details, duistere plekjes en Duitse kwaliteit.
De opener dweept met de intieme sfeer uit "Dead Lovers Sarabande", maar de gothische bombast overheerst in de opvolgers. Sopor is sedert "Les Fleurs du Mal" de weg ingeslagen van barokke, stuwende ritmes overgoten met pakkende, vaak slepende melodieën die omringd worden door strijkers, blazers en immer aanwezige belletjes en klokken. Deze keer wordt ook de beiaard van onder het stof gehaald.
Meteen kom ik bij het enige minpunt van deze nieuwe worp: er valt, jammer genoeg, weinig nieuws te ontdekken. Het klinkt allemaal heel erg vertrouwd en gekend. Als heuse Sopor-adept mag dat de pret niet drukken. Al is het maar om te horen hoe hij op "Sleep" van Marianne Faithfull of het zeemzoeterige "Hello" van Lionel Richie zijn stempel heeft gedrukt. Het blijft heerlijk om te verzinken en op te gaan in de mystieke wereld van deze gekwelde ziel.
De teksten zijn weinig verhullend: van compenserend eetgedrag tot het heimelijk verlangen naar de onbereikbare prins of de superheld, kinky details incluis. Het lange slotnummer herinnert me aan "The Virgin Queen" uit "Les Fleurs de Mal": een langzame opbouw, een overheersende en plakkende melodie met daarop een huilerige, smekende Sopor. Ik vertoef in a place no-one knows (ommezijde T-shirt), maar toch voelt het als thuiskomen bij Auntie Vava.
(Editorial note: T-shirt enkel bij de ultra-gelimiteerde pre-order versie.
Zoals gewoonlijk bestaat van deze CD ook een vinyl-versie, zonder DVD echter)
Tom PLOVIE
06/05/2011
---