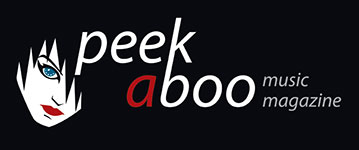 like this cd review
---
SOROR DOLOROSA
No More Heroes
Music
•
CD
Death Rock / Batcave
•
Gothic Rock
•
New wave
[100/100]

Northern Silence - Beneath Grey Skies
17/06/2014, Filip VAN MUYLEM
---
I heard a lot of things lately about this band and all of them very positive things. That is the reason why I jumped on this one!
First track 'Silver Square' shows the nice voice fromAndy: very melancholic and touching your heart! I like the gothic retro guitar sound that is like Red Zebra versus Fields of The Nephilim! The sound is very catchy! It's pretty fast very clear that this band will grow and pretty soon become very big, almost incontournable as they say so nicely in French! I'm a big fan of their hypnotic sound!

'Sound & Death' sets another and even higher standard for New Wave, Gothic and Death Rock bands! Just listen to the hypnotic voice voice! Another great thing is that Andy uses his voice in many ways and keeps it very interesting for the audience (style and tonation)! I know manyGothic rock and Death Rock bands from whom the voice almost never changes and gets boring after a while, well it's clear that this band got that message and used all their resources and worked on it!

They deliver one well-crafted diamond after another on all levels! It's a great team play in where only the best is good enough! I can't find enough lyrical words to describe how good they are! At some point I want to compare them to an unknown jewel called The Open up and Bleeds, but it's not the same genre, however this other band gave me the same feeling! The sudden end of this track surprises me a bit, but the next one is already playing 'Dany'. Again the voice sounds differently from the previous track. It sounds a bit holier and sung in a church. A few band names pops-up Derek & The Dirt, Novastar (the early years) and Fields of The Niphilim (for the music). It feels like the best mix of musical superheroes of this genre!

I also notice more synths. The sound is more ballad minded. 'The Figure Of The Night' is more Gothic Rock , with a little bit of influence from Echo and the Bunnymen. 'Hologram' has a more Sisters of Mercy versus The Mission sound. It's a slow grower, but with the typical hypnotic sound. Same for 'Wormhole', where I hear almost the sound of dolphins in it, I guess it's an influence from The Essence. 'A dead Yesterday' has guitars that sound like old tracks from Red Zebra (the solo's whilst playing normally), the voice is closer to Echo and The Bunnymen. It has a great melancholic and very catchy sound and is one of the best tracks on the album! I love the vibe in this track! 'Exodus' is already the last track and I really regret it! It's over and I try to hide a tear! I push manually the start bottom, here I go again!
Well, it's very clear to me: I should have seen them on stage at the Porta Nigra (Aarschot)! I missed a great chance to see a great band! So I'll do my best to catch them in Brussels! Can't wait to see them! This record is simply the best in years (in this genre)! So if you are a fan : you know what to do! Buy the CD and can go to their gigs! The music is already haunting me!
Thumbs up!
click underneath for the announced event (4/10/2014):
They will also play here:
Filip VAN MUYLEM
17/06/2014
---