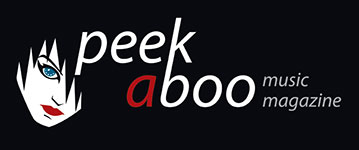 like this movie review
---
SPIROS STATHOULOPOULUS
Meteora
Movie
Arthouse
[76/100]

Homescreen
18/03/2014, Didier BECU
---
Spiros Stathoulopoulos is indeed the kind of name that is impossible to remember. But mind you, who knows you will one day, as he's the creator from one of the most remarkable arthouseproductions we saw last months. If you search for Meteora on the web, you'll discover that this is a Greek name for a convent that's been built on a rock. There are still 6 of them and they're all standing in Thessalia. Even if we never get to know in which period this story takes place, it's all happening in such a building. Those who'll enter these convents automatically are aware of the fact that they won't see much of the rest of the world afterwards.

That's the case with the monk Theodorus (Theo Alexander, famous from True Blood) and the Russian nun Urania (Tamila Koulieva). Men and women are separated. They see each other on very rare occasions, and if they do, the impossible happens: the monk falls in love with the nun. Of course they also made a vow to God. It looks indeed like the ideal script for a Hollywood-production, but as expected Spiros Stathoulopoulos makes it something total different. This method doesn't make it any easier for the viewer, but he awaits a cinematographic orgasm that makes it all worthwhile.


Just like a master has to do, Spiros Stathoulopoulos never judges. He doesn't even tell us if the lovers will choose for their lusts or not. The director uses great animation techniques that are based upon icons from Byzantium and that are dealing about the same theme. Of course not everyone will like Meteora, that's for sure! Some will probably never make it till the end or will consider the symbolic beauty as dull.
Meteora is daring, touching, but especially a proof that Greek cinema is getting back on the map.
The movie is now out on DVD on Homescreen.
Didier BECU
18/03/2014
---
De man met de bijna onmogelijk te onthouden naam Spiros Stathoulopoulos is de maker van één van de mooiste arthouseproducties die we de laatste maanden hebben gezien. Als je Meteora op het web zoekt, zul je zien dat dit kloosters zijn die op een rots zijn gebouwd. In de wereld vind je er nog zes en die staan allen in het Griekse Thessalië en zijn sinds 1988 in de Werelderfgoedlijst opgenomen. Alhoewel we nooit te weten komen in welke periode, speelt dit verhaal zich in zo'n gebouw af. Wie zo'n oord betreedt, weet dat hij nadien niet veel meer van de bewoonde wereld zal zien. Zelfs het voedsel (en de aanvoer van nieuwe nonnen!) moet met behulp van takels naar boven worden gebracht.


In zo'n klooster zitten ook de monnik Theodorus (Theo Alexander, bekend uit True Blood) en de Russische non Urania (Tamila Koulieva). De mannen en vrouwen zitten er gescheiden. Ze zien elkaar zeer zelden. Als dat toch het geval is, gebeurt het onwaarschijnlijke: de monnik wordt verliefd op een non. En tja, natuurlijk bestaat er nog zoiets als de gelofte van kuisheid.


Ideaal voer dus om er een hollywoodiaans melodrama van te maken, toch tapt Spiros Stathoulopoulos uit een heel ander vaatje. Dat vergemakkelijkt geenszins de opdracht van de kijker om dit complexe verhaal te doorgronden, maar daar staat evenwel een grote cinematografische meerwaarde tegenover.


Zoals het een grootmeester beaamt velt Spiros Stathoulopoulos geen oordeel. Hij laat het zelfs na om ons te verklappen of de twee geliefden zullen toegeven aan hun lusten of niet, wel roept hij via schitterende animatietechnieken die zijn gebaseerd op Byzantijnse iconen beelden op die hetzelfde thema belichten. Meteora is natuurlijk niet spek voor ieders bek. Heel wat mensen zullen waarschijnlijk afhaken en de symbolische pracht zelfs wat langdradig vinden. Het vergt inderdaad wat inspanningen, maar wie daartoe bereid is zal een klein anderhalf uur kunnen genieten van een mysterieus filmorgasme.


Meteora is gewaagd, origineel, ontroerend, maar vooral een bewijs dat de Griekse cinema meer dan ooit levend is. Waar een crisis al niet goed voor kan zijn, niet waar? Je kan Meteora nu op dvd ontdekken, de film is uitgebracht op Homescreen.
Didier BECU
18/03/2014
---
---