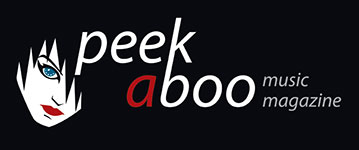 like this vinyl review
---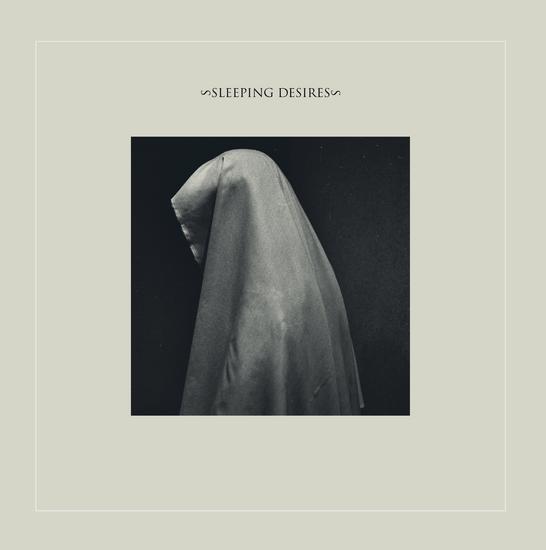 SSLEEPING DESIRESS
Ssleeping Desiress
Music
•
Vinyl
Cold Wave
•
Dark Wave
•
EBM
•
Electropunk
•
New wave
•
Rock
•
Synth Pop / Electro Pop
[90/100]

Onderstroom Records
27/04/2015, William LIÉNARD
---
Ssleeping Desiress is the debut album by Gabriel Ramos. Previously he published the 7inch A Voice/Sister (2012) on the Flexi Wave label and contributed to various New Wave compilations. The material on Ssleeping Desiress winds between minimal synth, cold wave and electro. He calls Suicide and Arthur Russell (Dinosaur) his early inspirations, but he is equally influenced by punk music from the 70. Ssleeping Desiress is an example of his abilities, a varied album that both lovers of electronics and wave & post-punk will appreciate, because the album sounds very British and in this case, that's a plus.

Interior Lives rolls out of the speakers like a warm wave of buzzing synths and repetitive drums. Vince Clarke flashes through the head, and though his shadow haunts the rest of the track, Ramos adds enough new sound elements to manipulate the tone of the composition in an entirely different direction. And yet it remains a track with a brooding atmosphere and thumping rhythms that will do well on the dance floor. We Need chooses a slightly faster pace: a fat beat, buzzing synths, occasional wailing guitars and an intoxicating melody like a warm echo. A perfect electro track.
Impasse and Piece W. Bells are of a completely different genre. The beats are largely absent and make way for an experimental approach with hissing sounds, that are laid over the quiet droning synth tone and the fluttering sound of electro. Impasse has a relaxed, almost narrative vocal line, while Piece W. Bells is embellished with the bell-like synths of the title and tin-sounding percussion.
In Labor the pace rises again. The lingering melody sits up front and is supported by a solid beat and high synth tones: this sounds like punk for the 21st century, Joy Division on speed, elaborated further in Figures with crackling synths, shrieking guitars, fast beats, boiling electro sounds and a very emphatic vocal line. Perfect post-punk. And also in the repetitive Preservation echoes the tormented Ian Curtis, with African beats, dark drones and razor-like electric guitars, dark and menacing. Again a perfect track. In the instrumental Years in Repair the screaming guitars take the lead on a bed of thunderous electro beats. Gabriel Ramos adds a perfect vocal line, forcing the song to develop into a sensual and hardcore electro clash.

The LP is released on Onderstroom Records. Only 300 copies. Be quick!
Tracklist:
1. Interior Lives
2. We Need
3. Impasse
4. Piece W. Bells
5. Labor
6. Figures
7. Preservation
8. Years in Repair

onderstroomrecords@gmail.com
William LIÉNARD
27/04/2015
---
Ssleeping Desiress is het debuutalbum van Gabriel Ramos. Eerder verscheen zijn 7inch-release A Voice/Sister (2012) op het FlexiWave-label en leverde hij bijdragen voor diverse New Wave-compilaties. Op Ssleeping Desiress steekt hij een tandje bij en laveert tussen minimal synth, coldwave en electro. Hij noemt Suicide en Arthur Russell (Dinosaur) als vroege inspiratiebronnen, maar hij is minstens in dezelfde mate beïnvloed door punkmuziek uit de jaren 70. Ssleeping Desiress is een staalkaart van z'n kunnen, een gevarieerd album dat zowel elektrofans als liefhebbers van wave en postpunk kan aanspreken, want voor een Amerikaan klinkt dit album wel heel erg Angelsaksisch en dat is in dit geval een pluspunt.
Interior Lives rolt uit de speakers als een warme golf van zoemende synths en repetitieve drums. Vince Clarke, flitst even door het hoofd, en hoewel z'n schaduw ook in de rest van de track rondwaart, voegt Ramos al na korte tijd voldoende nieuwe geluidselementen toe om de toon van de compositie in een heel andere richting te sturen. En toch blijft het een track die met zijn broeierige sfeer en bonkend ritme uitstekend beschikt is voor de dansvloer. We Need kiest een iets sneller tempo: een vette beat, zoemende synths, sporadisch loeiende gitaren en een bedwelmende zanglijn als een warme echo. Een perfecte elektrotrack.
Impasse en Piece W. Bells zijn van een heel ander genre. De beats blijven grotendeels achterwege en maken plaats voor een experimentele aanpak met sissende geluidjes die over de rustig ronkende synthtoon gelegd worden en het uitwaaierend geluid van elektro. Impasse krijgt een relaxte, bijna vertellende zanglijn, terwijl Piece W. Bells opgesmukt wordt met de klokachtige synths uit de titel en als blik klinkende percussie.
In Labor gaat het tempo opnieuw omhoog. De wat slepende zanglijn zit helemaal vooraan en wordt ondersteund door een stevige beat en hoge synthtonen: dit klinkt als punk voor de 21ste eeuw, Joy Division on speed en dat wordt in Figures voort uitgewerkt met krakende synths, snerpende gitaren, snelle beats, kokend elektrogeluid en een zeer nadrukkelijke zanglijn. Perfecte postpunk. En ook in het repetitieve Preservation echoot de getergde Ian Curtis, met Afrikaans aandoende beats, donkere drones en messcherp elektrogitaargeluid, donker duister en dreigend. Opnieuw een perfecte track. In de instrumental Years in Repair nemen de gierende gitaargeluiden het voortouw op een bedje van daverende elektrobeats. Gabriel Ramos voegt opnieuw een perfecte zanglijn toe waardoor de song uitgroeit tot een zwoele en keiharde elektrotopper.
De lp verschijnt op Onderstroom Records op 300 exemplaren. Wees er dus snel bij!
William LIÉNARD
27/04/2015
---