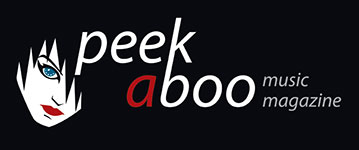 like this cd review
---
STAHLNEBEL & BLACK SELKET
Contemporary Transformation
Music
•
CD
Cold EBM
•
Dark Electro
[75/100]

Advoxya Records
10/03/2014, Filip VAN MUYLEM
---
'Go Ahead (Branko Theme)' is a nice start! Cool stumpin' beats, a harsh voice and dark themed lyrics. I must say that I don't know this band at all and even don't know if it is a band at all. For once I simply listen to it, without googling it, without any bio or promotional text. Just as in the song: Go ahead, fuck you, kiss my ass! Wow, I'm having fun with this one!
'Anxiety Neuroses (Transformation 2013)' is a nice Suicide Commando minded song (and in fact all the other songs are like that): with a more IDM-minded approach and more worked out melody & vibe.
'Dead Silence (feat Cantalio Youth Choir)' has a nice choir in it, a bit strange, together with the sampled voice and the harsh beats, but still a great clubber!
'Each Day (Transformation 2013)' reminds me a bit of VNV Nation, but then with a harsh voice.
'Drowning' has great beats, but somehow the voice is not blending in. I would simply delete the voice and it would be like that a great clubber! The music is simply great!
'Sick World (Extended Club Mix)' is a great one, but the voice (sounds too much like one is going to vomit) starts more and more to annoy me. The music is simply great!
'Fight (Ep Version Feat. Devilsight)' gets nice beats, the voice is much better than the previous songs. I really love it! Nicely club minded!
'Evil Human (Body Beat mix Feat. Angels of Suicide)': I love the beats, I love the music, but the voice is simply not my thing. Sorry, but I think it's my private taste that is not matching with the vocals...
'Russian Roulette' on this one the voice is better presented and once again I simply love the music, a bit at a slower tempo this time, but still good enough to keep me captivated!
What I did understand is that most of these songs are reworked versions of previous ones, well: well-done! It's just that the vocals in the end started to irritate me... For the rest, the music is just great!
Filip VAN MUYLEM
10/03/2014
---