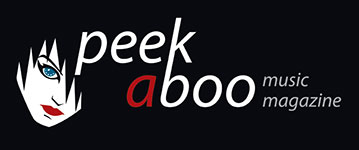 like this concert review
---
STEAK NUMBER EIGHT
Kortrijk, De Kreun (18/03/16)
Concert
Metal
•
sludge
09/12/2016, Wim GUILLEMYN
---
Since they released the debut EP When The Candle Dies Out in 2008, Steak Number Eight continues to grow. Back then, not many people imagined that the band would be able to becoming better with each album. Kosmokova is the third album, and according to experts, this sludge metal album with progressive influences is the best the band made so far.
The trio Future Old People For Wizards from Ghent released the very fine album Faux Paw on Zeal Records one and a half years ago and was the support act. The band makes chaotic and strange music with quite unusual rhythms. It is not exactly what you would call easy music, but nonetheless it is original. But it was clear that the audience was waiting for the headlining act.
The venue was sold out to see Steak Number Eight. Brent Vanneste and his band started the concert with the last song of the new album: Space Punch. An excellent instrumental that shows the diversity of the band: from hard to soft, from fast to spacy. We also heard Black Eyed, Future Sky Batteries, a masterful version of Your Soul Deserves to Die Twice, Cryogenius, Black Fall or Track Into The Sky.
Halfway through the set the audience exploded during Gravity Giants (already a classic to me), Dickhead, Return of the Kolomon, The Sea is Dying and Pyromaniac. Some crowd surfers appeared. The band kicked ass, the only minor point was Brent's mustache, that reminded me of cop movies from the 70s.
Once again Steak Number Eight showed why the band won the prestigious rock contest Rock Rally and since then it has only grown, with a real live attitude and an unique style. The band shows craftsmanship and has made a fantastic album.
Wim GUILLEMYN
09/12/2016
---
Sinds hun eerste ep When The Candle Dies Out uit 2008, zijn de heren van Steak Number Eight (toen nog kerels van vijftien) gestaag blijven groeien. Wat misschien velen toen niet vermoeden, was dat ze met ieder album beter werden. Kosmokova is de derde plaat en volgens sommigen is dit sludgemetalalbum met progressieve invloeden hun beste.
Het Gentse trio Future Old People For Wizards bracht anderhalf jaar geleden via Zeal Records het puike album Faux Paw uit en was de support. De band brengt zijn chaotische en van vreemde, tegendraadse ritmes voorziene muziek met verve en kracht. Het is niet meteen gemakkelijke muziek, maar ze is wel origineel. Wel was het duidelijk dat een groot deel van het publiek op de hoofdact zat te wachten.
Toen was het de beurt aan Steak Number Eight, waarvoor De Kreun helemaal was volgelopen. Brent Vanneste en zijn band begonnen met het laatste nummer uit hun nieuwe album: Space Punch. Een ferme instrumental die de verscheidenheid van de band toont: van hard tot zacht, van snel tot spacy. We hoorden tevens tracks als Black Eyed, Future Sky Batteries, een magistrale versie van Your Soul Deserves to Die Twice, Cryogenius, Black Fall, en Track Into The Sky.
Zowat halfweg de set kwam het publiek echt los tijdens nummers zoals Gravity Giants (wat mij betreft nu al een klassieker), Dickhead, Return of the Kolomon, The Sea is Dying en Pyromaniac. Je zag hier en daar wat crowdsurfers. De band gaf dan ook duchtig van jetje, het enig minpuntje was de snor van Brent, die wat aan de politiefilms uit de jaren zeventig deed denken.
Steak Number Eight toonde nog maar eens waarom deze toen 15-jarige knapen de prestigieuze Rock Rally wonnen en hoe ze intussen gegroeid zijn. Ze hebben een liveattitude, een geheel eigen stijl, tonen vakmanschap en ze hebben een fantastisch album uit. De meute ging dan ook tevreden huiswaarts.
Wim GUILLEMYN
09/12/2016
---
---