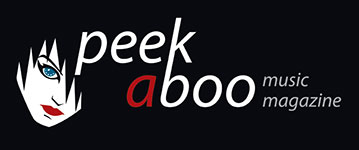 like this article review
---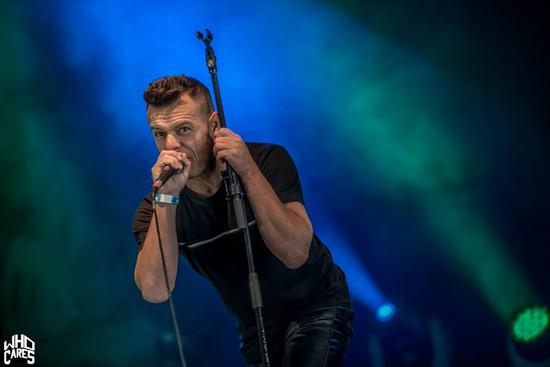 STEFAN BENS (STIN SCATZOR)
Ten Albums That Changed My Life
Article
17/08/2015, Didier BECU
---
When people ask me to come up with the most powerful bands I ever saw on stage, I often answer Parade Ground or that other Belgian (quite underrated) band, Stin Scatzor. Melt Big Black with some Nitzer Ebb or Skinny Puppy-beats and you might have an idea how this duo sounds like. We asked frontman Stefan Bens to come up with the ten albums that changed his life....
At the time I got interested in alternative music, it was somewhere in the 80s. I discovered a lot of bands on radio-programs like "Domino" and "De Moordlijst" and tapes I got from friends. Later I start buying my own discography (vinyl, later cd's) in famous alternative shops like Brabo and Metrophone in Antwerpen. The albums I've chosen are not in a particular order.
Nitzer Ebb - That Total Age
My first contact with this kind of power-EBM. I heard "Murderous" on the alternative "Domino" radio show for the first time and I wanted to know more about this band... Their latest release ("Industrial Complex") is also one of my favourites.
Ministry - Twitch
Got this album on a K7 from a friend at that time. Strange how a band's career can change (from disco over EBM to the fastest metal)! :-)
Bow Wow Wow - When The Going Gets Tough The Tough Gets Going
Got this album from my aunt when I was 13. Still playing this album occasionally.
Depeche Mode - Some Great Reward
Thanks to the radio-hits "People Are People" and "Master And Servant", I discovered one of my all time favourite bands. "If You Want" is my favourite track on this album.
Lost Highway - Soundtrack
This is a weird soundtrack from a weird movie, I discovered Rammstein and Marilyn Manson at that time.
Killing Joke - Killing Joke
I discovered them very late - somewhere in the 00s (!!!) I saw them the first time live at Lokerse Feesten in 2003. Since then, I have bought all their albums, but the "Clown" was the first one. I knew them already before from "Turn To Red" in the new beat period. But the intro of "Death And Resurrection Show" convinced me !!!
Front 242 - No Comment
First album I bought of them. No Comment !
Skinny Puppy - Remission
I read a review of this album in the Belgian magazine Joepie (!!!) where they mentioned "Front 242" as an influence. So, I had to buy that album ! :-) It's still my favourite Skinny Puppy album after all these years. "Weapon" comes close to it...
Front Line Assembly - Millennium
First time I started to appreciate guitars in electronic music. Although I find "Caustic Grip" their best "electro-album" I chose Millennium...
Dive - First Album
My first contact with the distorted sounds. Liked the Dive-gigs a lot ! I can say that this sound was/is an influence for Stin Scatzor.
Other bands, which have a special place in my heart are: The Klinik, Adam And The Ants, Neon Judgement, Human League, Dead Or Alive, The Mission, Ramones, Big Black, Swans, Pankow and OMD, but unfortunately I could choose only 10 albums for this list...
Didier BECU
17/08/2015
---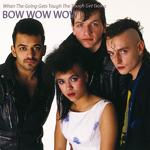 ---